NIVEA Naturally Good Shower Gel: Is It a Hit or a Flop?
NIVEA is a brand that has a straight connection to many of ours childhood. The blue tub of NIVEA moisturizing cream was a staple on many people's shelves.
NIVEA has always been a commercial brand. The ingredients they put into their formulations are mostly synthetic. Very recently, the brand has come with a range of skincare and body care products where 95%-98% of the ingredients are of natural origin. And, the rest of the 2%-5% are essential ingredients.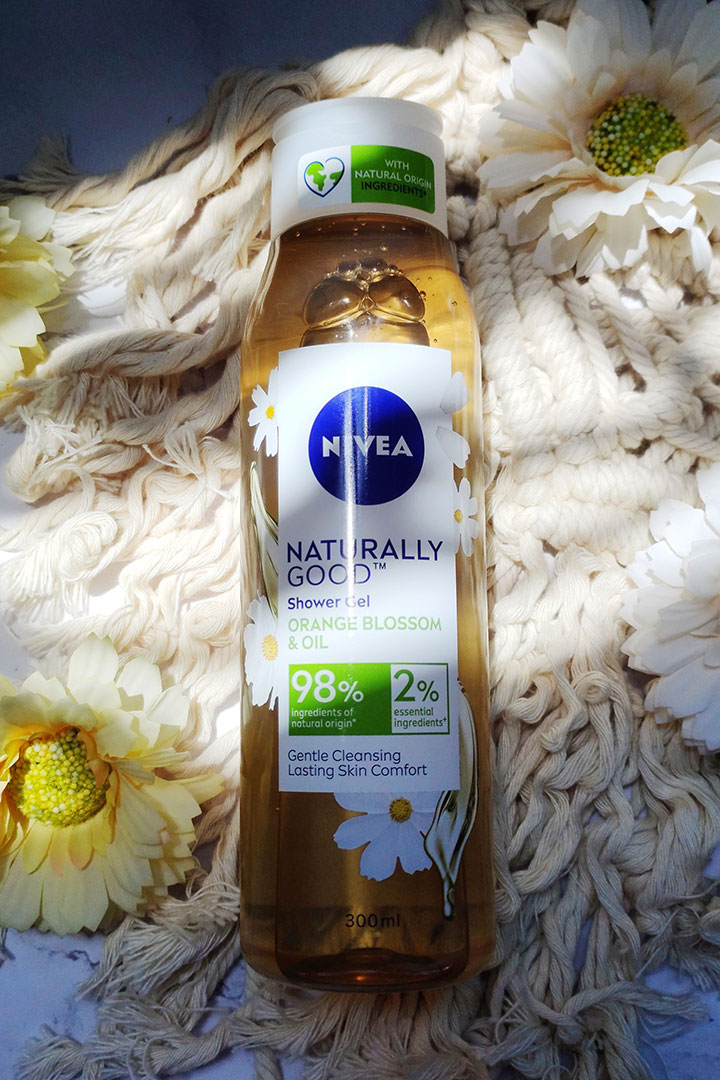 I found the concept striking especially considering the other products from the same brand. Just a week back, I bought NIVEA Naturally Good Orange Blossom and Oil Shower Gel and NIVEA Naturally Good Bio Green Tea Deodorant.
It's been more than 7 days now that I am using this shower gel. How is my experience? Are the ingredients exceptional or just the usual ones? Well! It's time to reveal the answers.
Basic Details about NIVEA Naturally Good Orange Blossom and Oil Shower Gel
Price: INR 299 for 300ml
Shelf Life: 2 years
Buy From: Amazon
Ingredient Analysis of NIVEA Naturally Good Shower Gel
At a first glance, what I liked the most in this shower gel is the short and sweet list of ingredients. It has only 11 ingredients. And, that is indeed lovely!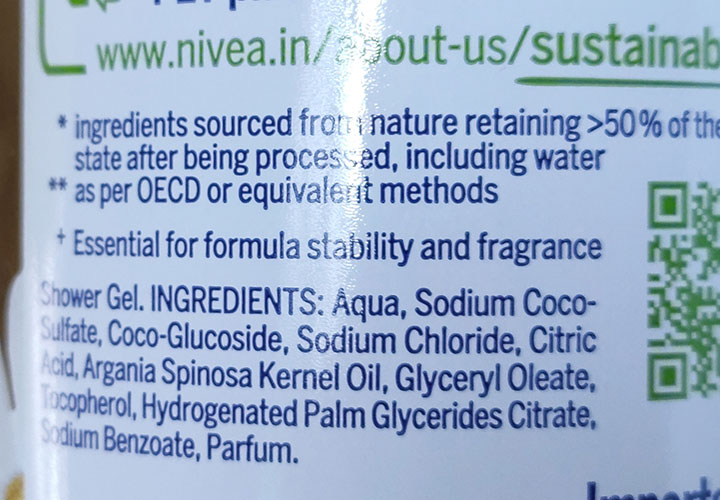 A cosmetic does not require 20 or 30 ingredients. Just a few safe ingredients are enough to make a product hit. Well! How safe and effective these ingredients are? Let's take a look.
1. Aqua
Water is the base for this shower gel.
2. Sodium Coco-Sulfate
Sounds like Sodium Laureth Sulfate, right? It is a bit different.
Sodium Coco-Sulfate is known as the Sodium salt of the sulfate ester of Alcohol derived from Coconut. It can also be derived from Palm. I wish the brand had clearly mentioned the source of every ingredient.
As per EWG, this component is safe and functions as a surfactant or cleansing agent.
3. Coco-Glucoside
A safe and mild surfactant that is basically through the chemical reaction between Coconut-derived ingredients and Glucose.
4. Sodium Chloride
Commonly known as Salt, this ingredient works as an excellent thickener in cosmetics especially in shower gels (made with Sulfate based surfactant).
5. Citric Acid
In cosmetics, this ingredient functions as a pH adjuster and also as a thickening agent.
6. Argania Spinosa Kernel Oil
Right you are, it's actually Argan Oil. Enriched with antioxidants, Argan Oil helps to improve the overall texture of the skin. NIVEA should have disclosed the percentage of Argan Oil used here for more clarity.
7. Glyceryl Oleate
It is a composition of Glycerin and Oleic Acid (a fatty acid that is derived naturally). This safe component works as a skin conditioning agent and also as a scent agent.
8. Tocopherol
This class of components is related to Vitamin E. Tocopherol functions as a skin conditioning agent in cosmetics.
9. Hydrogenated Palm Glycerides Citrate
A safe skin conditioner that is derived from vegetable oils and Citric Acid. It also works as an antioxidant.
10. Sodium Benzoate
A moderately safe preservative that is widely used in food items.
11. Parfum
The brand has not specified anything except the fragrance is naturally derived. I think the fragrance is derived from Orange Blossom and Oil.
It could have been much better if the brand had specified such a vital piece of information.
Overall, the formulation is good. I would not say that it is something extraordinary. But, it is great considering the brand is a commercial one. I love how the brand has kept everything minimal.
It is free from Parabens, SLS/SLES, and other harmful additives. Moreover, it is absolutely a vegan product.
The only regret is that in some places, the information is incomplete.
As a whole, I would happily give the ingredient list of NIVEA Naturally Good Shower Gel 4.5 out of 5.
Packaging and Texture
Whoa! The packaging is truly beautiful. I love how the brand has designed the label. The bottle looks girly and absolutely elegant. The recyclable PET bottle is a brilliant touch to the packaging.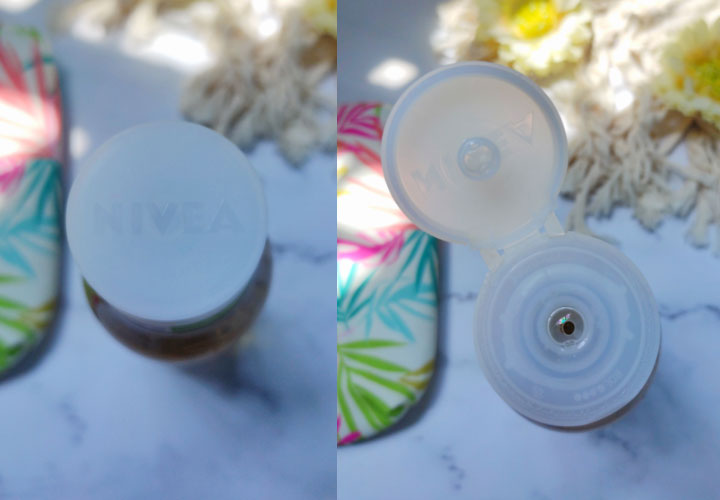 The texture is a bit thick. But, it still spreads quite well when mixed with water. It is quite easy to apply.
7 Days with NIVEA Naturally Good Shower Gel: My Experience
In these 7 days, I have applied this shower gel twice a day without any fail. And, here are my observations.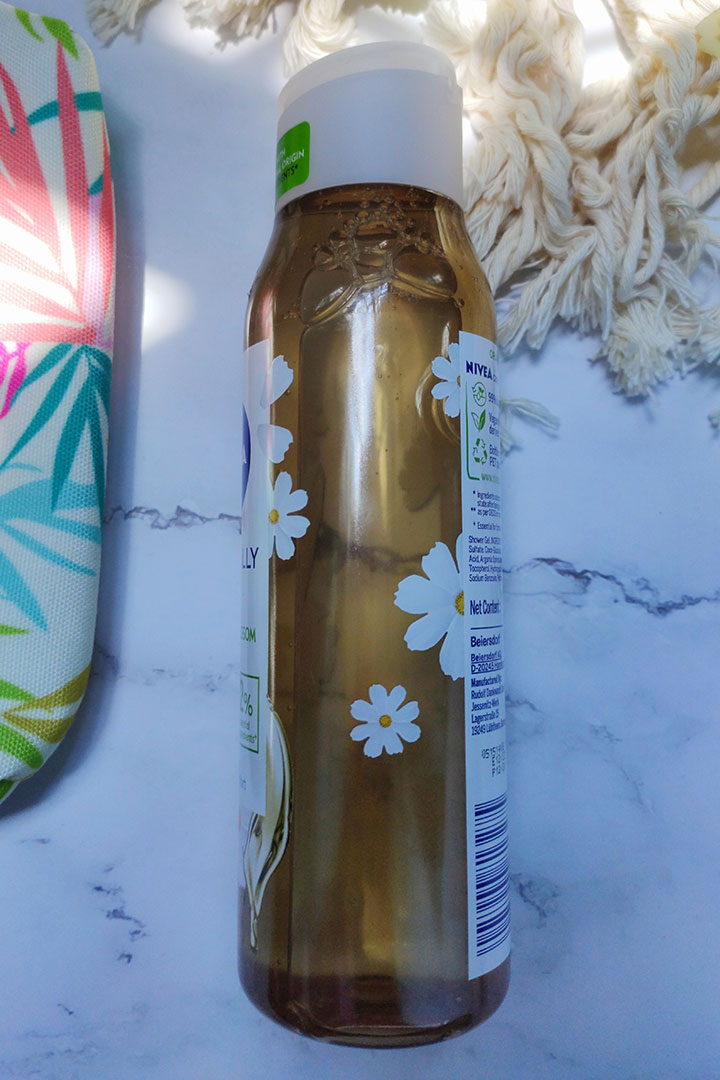 The Things that I Liked the Most…
It lathers quite well; enough to clean the entire body
Does not irritate my sensitive skin
The aroma is refreshing but very mild; does not stay for even 10 minutes post-wash
Skin feels quite hydrated; my super dry skin does not feel stretchy at all post-wash
Super gentle for everyday application
Vegan formulation; also free from additives like colourants
The bottle is made of 97% recyclable PET
Makes skin hydrated; the skin also feels smooth. A perfect formulation for dry and sensitive skin.
The formulation is 99% biodegradable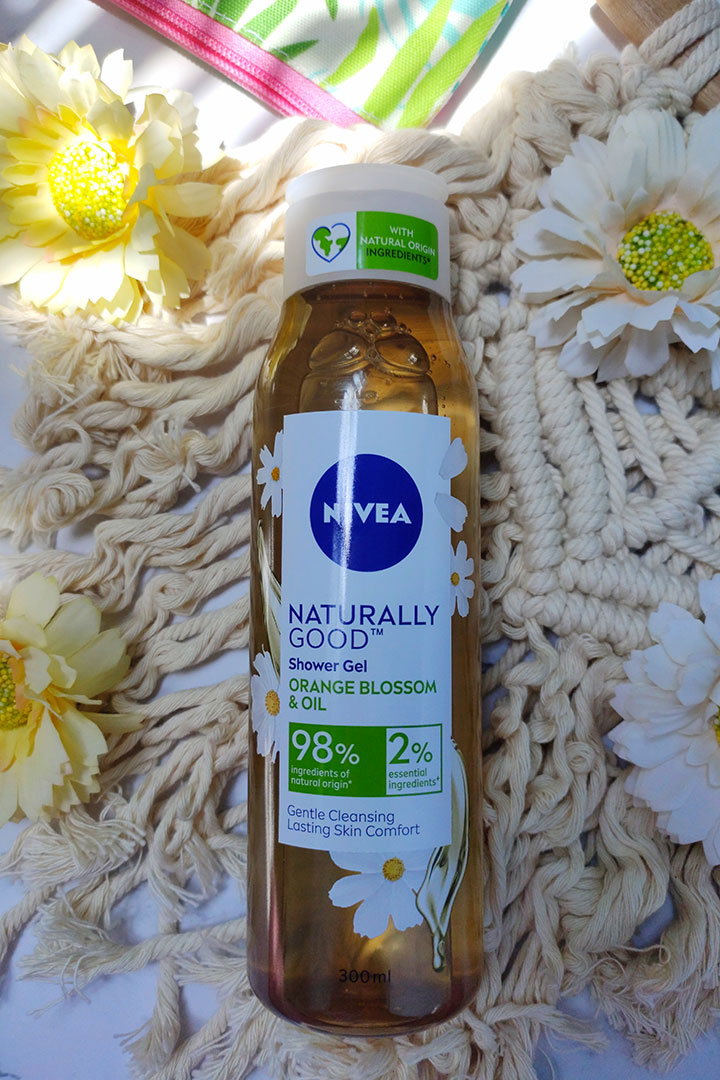 The Things that I did not Like Much…
The origin of the ingredients are not disclosed
The source of the fragrance component is not mentioned
The aroma feels a bit synthetic
300ml is quite a bulky packaging; not travel-friendly at all
So, that's all for today. Make sure to share it with your friends and family if you find it helpful. Take care; celebrate life.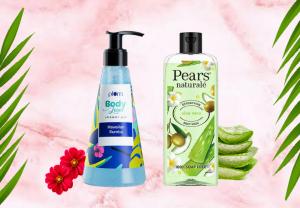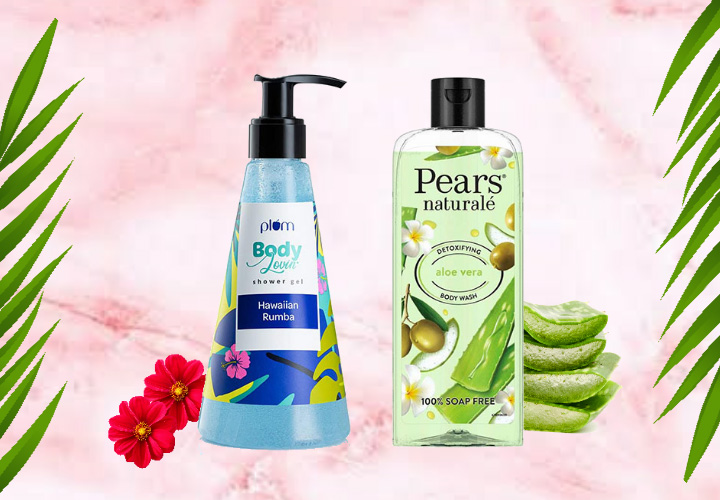 No matter what your skin type is, this compilation is all you need this year to make your summer days refreshing and aromatic.
Read More