If you are tired of your hair being thin, brittle, and just plain icky then this blog post is for you! We have compiled a list of the best hair growth serums that will help speed up the process. These products will be vital in getting your locks back to their full glory within weeks instead of months.
1. Hair Growth Serum For Women by Scandinavian Biolabs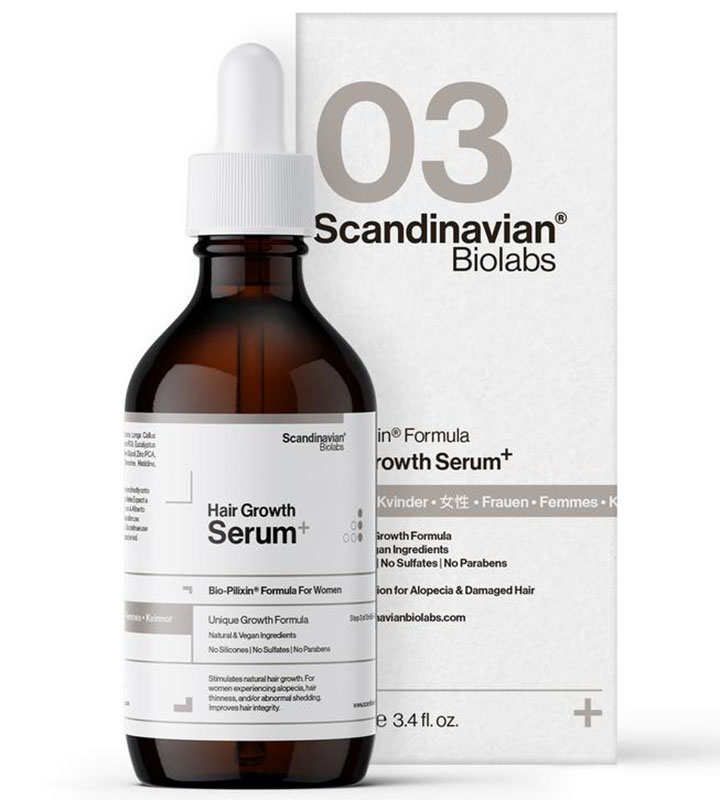 Courtesy of Brand
Shop Now!
If you are looking for the best hair growth serum to help with thinning, damaged and dry locks then we recommend Scandinavian Biolabs Hair Growth Serum. This product contains a potent blend of amino acids and vitamins that work together to revive your follicles.
It will help your hair grow longer, thicker, and stronger. This product contains all the necessary ingredients one would wish for in a hair growth serum. It is more effective for women and it is marketed as such however it's not only women that can benefit from it either!
This amazing formula works for men as well which makes it a versatile choice if you're struggling while trying to find one product that tackles problems like thinning or damaged locks. You won't be disappointed by how effective this treatment truly is when compared to other brands on today's market.
2. Multi-Peptide Serum For Hair Density by The Ordinary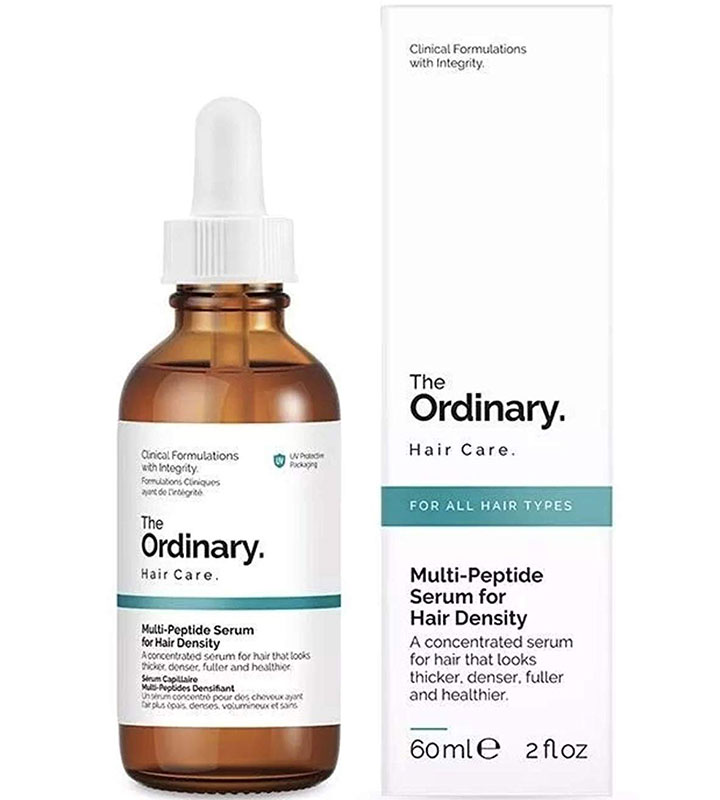 Courtesy of Brand
Shop Now!
If you are sick of settling for thinning locks, we recommend The Ordinary. This product is designed specifically with hair growth in mind.
It works by boosting the hair follicles to help them create thicker, fuller strands of hair. This product comes in sleek packaging with a pipette. The pipette can be used on any part of your head including your eyebrows. So, if you are struggling with thinning brows, this is another good reason to consider switching over to The Ordinary.
It's important that everyone suffering from pattern baldness make sure they're treating it correctly. Because an untreated problem will only get worse as time goes on which means more money spent trying other remedies!
3. Superpower Fortifying Hair & Scalp Serum by Better Not Younger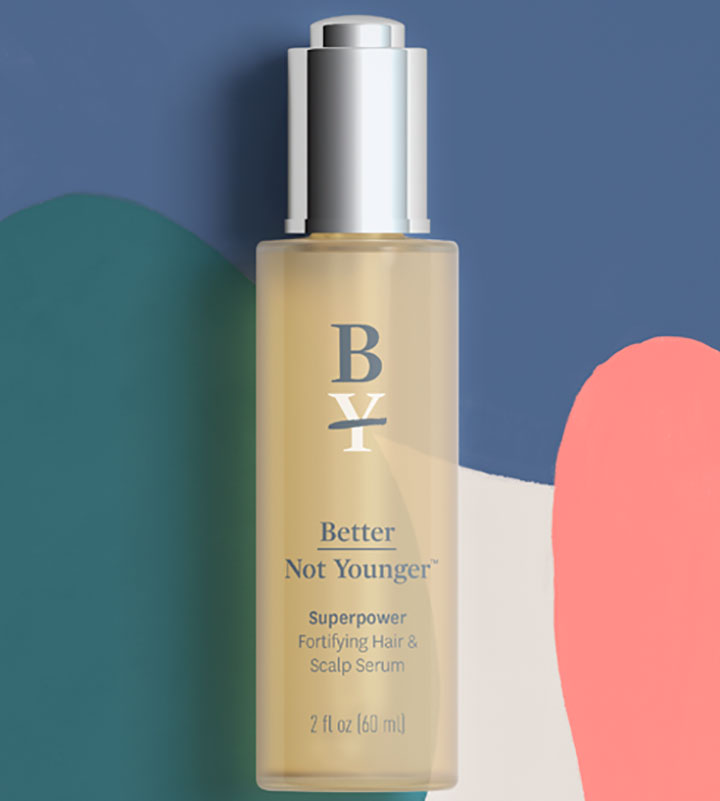 Courtesy of Brand
Shop Now!
Some of the best hair growth serums on today's market are those that can be used by both men and women alike. This is why we recommend Better Not Younger Superpower Hair Serum as one of your top choices because it works wonders for everyone!
Whether you're a man or woman who is sick of having thinning locks, this serum will help treat all forms of hair loss including receding hairlines which happen to so many people these days due to stress from work or other factors.
The main ingredients in this product include biotin, bamboo extract, keratin protein complex, and caffeine which form a potent mixture responsible for re-growing lost strands without any side effects whatsoever.
4. GRO Hair Serum by Vegamour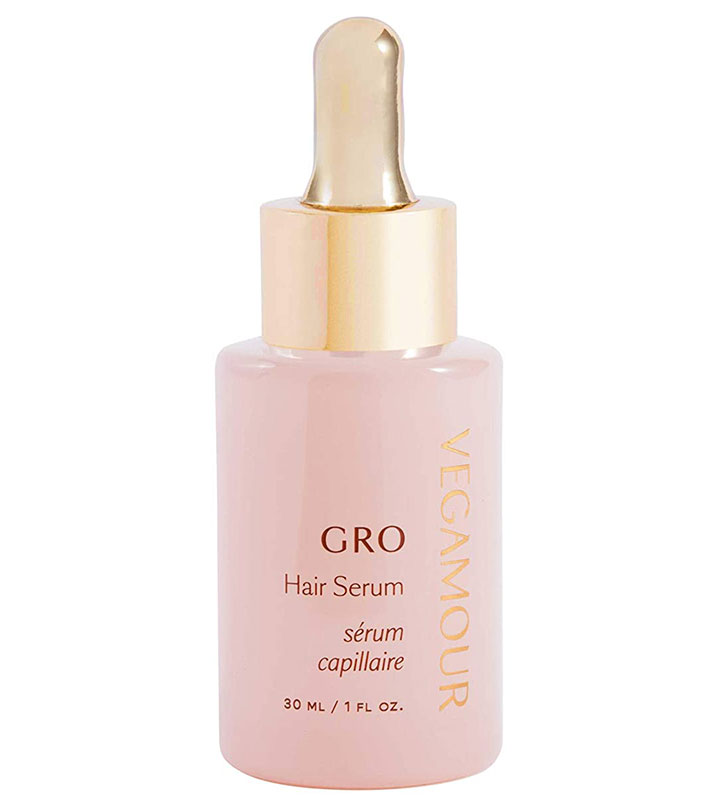 Courtesy of Brand
Shop Now!
When it comes to finding the best hair growth serum for overall results, we recommend using Vegamour Gro Hair Serum. This product works on all types of locks including those that are damaged or prematurely grey (if you're worried about developing grey hairs earlier than necessary then this is another reason why you should use a good hair growth serum).
The first thing most people notice with this product is how amazing their locks look after just one treatment! You will be pleased by the noticeable difference in your tresses and even more impressed when they start growing back within weeks instead of months like usual due to how effective it truly can be if used correctly.
If you want thicker, healthier-looking locks without having to spend too much money then this is the best hair growth serum for you to try today.
5. Keranique Follicle Boosting Serum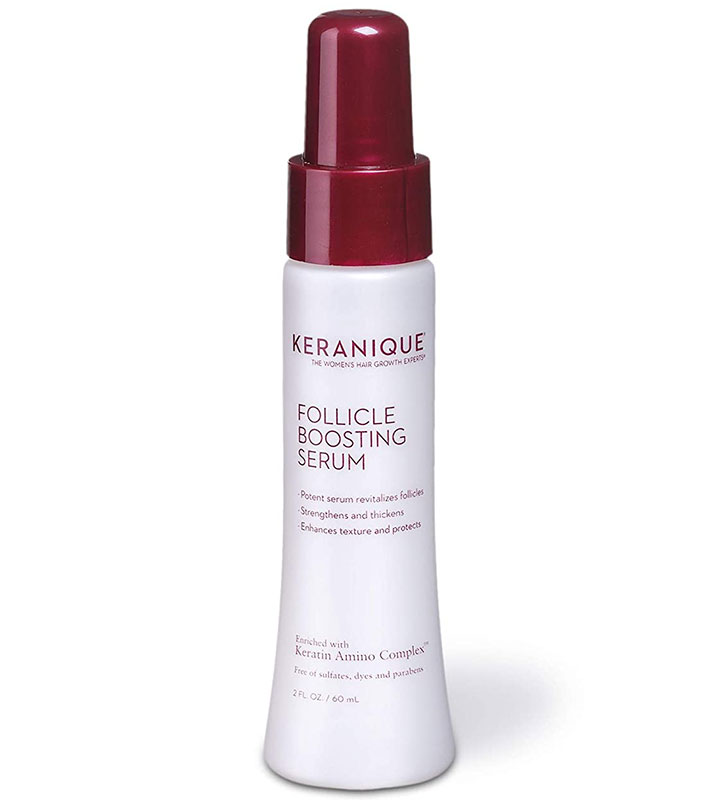 Courtesy of Brand
Shop Now!
Keranique Hair Regrowth Treatment for Women is one of the most popular hair growth serums on today's market. This product works with your natural locks to help them grow back thicker, fuller, and healthier than ever before!
It doesn't contain any harmful chemicals or ingredients that might cause side effects either which makes it a good choice for anyone who wants results without risking their health in the process. One bottle can last up to two months if used correctly so you are guaranteed to get more value from this purchase compared to other brands selling similar products at inflated prices.
Conclusion
These are some of the best hair growth serums in the market right now. If you are struggling with problems like hair loss, hair thinning or any other hair-related problem then you should definitely try and use these hair serums. However, don't overuse them and consult your doctor about such treatments.
In the meanwhile, check out the best hair growth oils for men.