Hello gorgeous! Welcome to Cosmetics Arena. Today it is time for another product review and that is Skincare Villa Rose Coffee Face and Body Scrub. Many of you might have read about their Oats Almond Cleanser that I reviewed a few days back. 
I think that Rose petals have a very beautiful charm. That is why I have used them as a background in many of my photographs :). So, when the owner Sonali told me about this Rose Coffee scrub, I just could not hold my curious mind. So, let us go through the details :)).

Price: INR 250 for 50g

Shelf Life: 6 months

Product Description and Ingredients: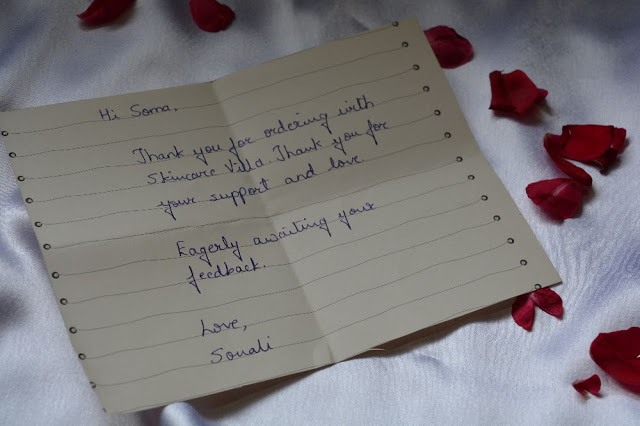 With this particular product, I did not receive any information label. But, Sonali is very honest with her work. When I enquired of the ingredients on her Instagram page, she told me in detail. The ingredients are: Rose petals, Olive oil, Oats, Coffee and Bentonite clay. Oats and Bentonite clay is providing it a bindness and also detox effect. Rose petals and coffee are acting as mild scrubbers. The formula is Holy Grail!! I love it. So, of course a 5/5 rating for this.




My Experience with Skincare Villa Rose Coffee Face and Body Scrub

Sonali has opted for a real simple packaging. This tiny 50g tub is made of plastic and has a metal lid. It is extremely travel friendly.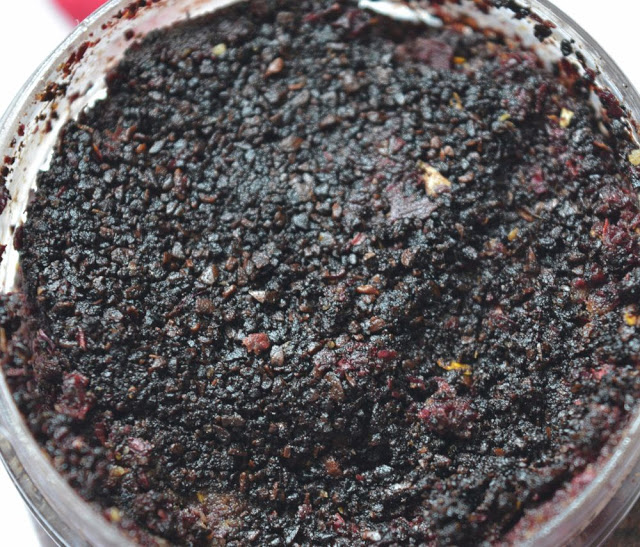 The texture is granular. It has a red color with a black tone because of the coffee grounds.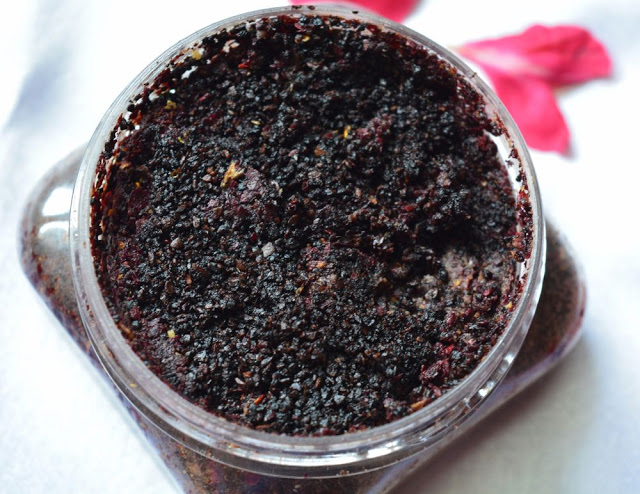 And most importantly the aroma is just mind blowing! Faint smell of roses and tempting coffee beans, just a deadly combo I guess. 
I think it has been nearly 20 times that I have used it. I take 2 tbsp of this scrub and add few drops of water. Then I just massage it over my body and on my face.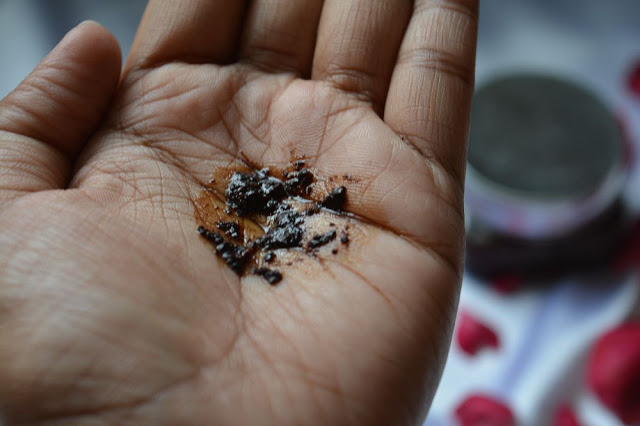 The scrub cleanses well. And also it gives me a very very moisturised skin. Honestly! I have never used such a moisturising scrub in my life. My skin feels smooth and silky afterwards. Overall, it was an HG experience. This tiny tub would last me at least another month inspite of the fact that I scrub my skin thrice a week. 

***CA IMPRESSION: 4.9/5***


Of course! I do recommend Skincare Villa Rose Coffee Face and Body Scrub to everyone. Specially dry skin people would love it. It is 100% natural and I am not exaggerating a bit. Just give it a try and I am sure you would not regret my dear friends.
I would like to conclude today's article now. I hope this review helps you. Love you all sweethearts. Take care. And never forget to celebrate womanhood :)).
Thank you for reading. Have you used any 100% natural scrub? Please share your experiences here. Love you all.