Hola my beautiful friends. Today I am gonna review Amara Organix Handmade Day Moisturiser. This is the 3rd product I am using from Amara Organix. And till date I have loved all of their products.
The owner lady Mehar chooses all the ingredients very wisely. So, quality assurance is 100%. And none of the products would cause any harms. I have a strange skin which is on the dry side and also very very sensitive. But her products have done a proper justice to my skin. Let us see, how much does this product score? 
Price: INR 250 for 125g
Shelf Life: 6 months
You can order the products on their website(http://www.amaraorganix.com) and also on their facebook page(https://facebook.com/amaraorganix)


Amara handcrafted bath and beauty products are formulated to create a positive and enriching experience to an individual's mind,body and soul. We at Amara use the abundant body of knowledge left behind by our ancients in Ayurveda,Aromatherapy, Ancient Chinese texts and our very own backyard recipes to present safe,gentle and natural beauty solutions.
Aloe Vera, 
Argan oil, 
Olive oil, 
Coconut oil, 
Jojoba oil, 
Vitamin e oil, 
Vegetable glycerin, 
Lavender essential oil, 
Frankincense essential oil.
Just look at the beautiful ingredients. Whenever I apply this cream, I feel heavenly and confident because of the powerful components. These not only glorify my skin, but also provide a healthy skin. So, for obvious reasons, I would give the components a full 10/10 rating :)).
My Experience with Amara Organix Handmade Day Moisturiser 

There are very few moisturisers in Indian Cosmetics market that come without harmful chemicals and weird preservatives. And I feel glad to test such a rare product. It has been two weeks since I am applying this cream on my face along with Lotus Matte Sunscreen. So, here comes my experience.

Packaging:
Amara has opted for a very decent yet nice packaging. As I said earlier also that the lid looks like a wooden one. And the product comes into a beautifully designed tiny PET bottle. Overall this is travel friendly.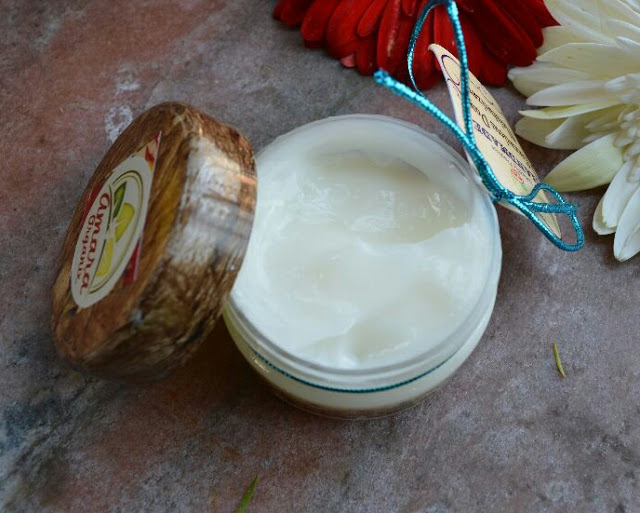 Texture and Color:
The texture feels really light on skin and has an off white color. It is a perfect daily moisturiser that has been made specially for the Indian climate. 

Aroma:
Mesmerizing enough to make you awake. It would make you feel energetic. The aroma is subtle, but charming enough for someone who comes closer to you 😉 you know what I mean :). 



The cream is a perfect blend for Oily Skin beauties. It neither makes your skin greasy nor dry. An amazing product specifically for summer time. Overall, here are the PROS and CONS.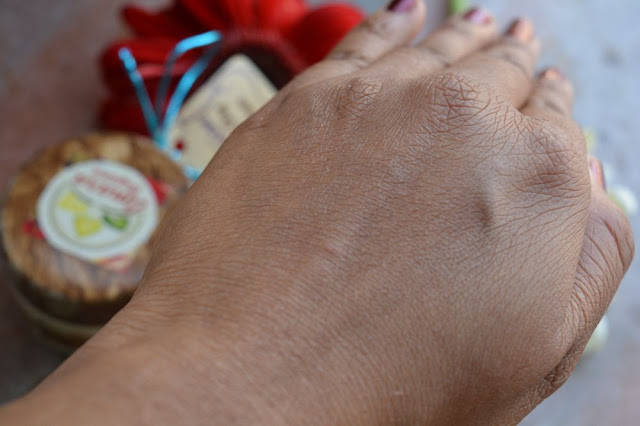 PROS:
Budget friendly.

Finest and beneficial ingredients.

No added harmful components like preservatives or colors.

Beautiful blend for Oily Skin.

Works great as a day cream.

Does not make skin greasy and  is absorbed really faster.

Beautiful aroma.

Travel friendly package.

Moisturises for the whole day.
CONS: Honestly could not find any!!
Undoubtedly I love this one. Amara Organix has saved a lot of trouble for people like me who always scrutinize cosmetics and their ingredients. At least now I feel a lot safer. I recommend this day cream to everyone. 


Love you my beauties. Take care. Embrace yourself and feel confident. Celebrate womanhood at each and every step of your life :)).


Thank you for reading. Have you used this product? Please share your experiences here. Love you all.
**PR sample sent by Amara Organix. But the review is self opined and genuine.