How are you my beautiful friends? Today I have come up with another review and that is of a bathing bar. It is the Green Junction Night Jasmine Handmade Glycerine Soap Bar. I have used a lot of natural products from Green Junction. In fact the butters I buy every month comes from their house.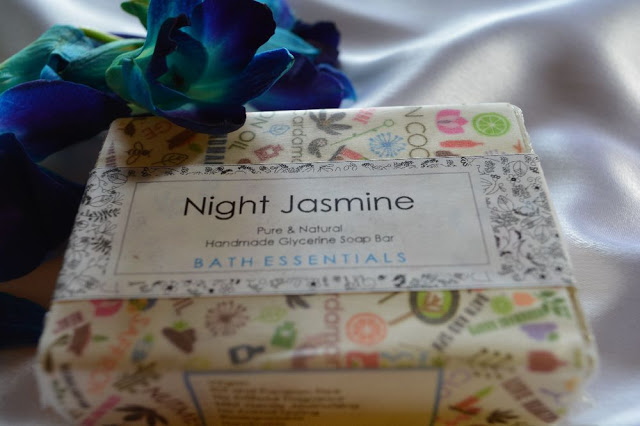 They have a range of natural products like Shea Butter, Mango butter, Kokum butter, Bentonite clay, Kaolin clay and many more. This soap came as a complementary gift to me. Let us go through the brief review.

Price: INR 285 for 300g (price may vary)

Shelf Life: 24 months

Availability:
It is available on Amazon, and eBay.

Product Description and Ingredients: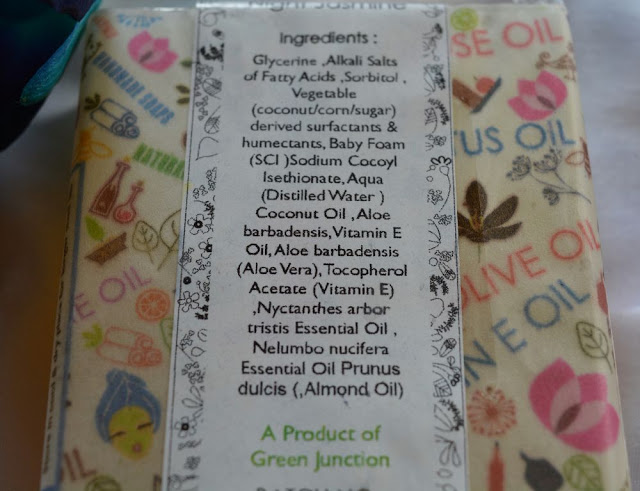 Well the soap is not 100% natural. As you can see it has few chemically derived surfactants. But on the other hand it is also enriched with Almon Oil, Glycerine, Aloe Vera, Vitamin E etc. Overall I am quite satisfied with the composition. I would like to give 8/10 rating.



My Experience with Green Junction Night Jasmine Handmade Glycerine Soap Bar 

The soap is hard and yellow in color. It is quite big to hold. So, it would be best to cut it into two for convenient usage.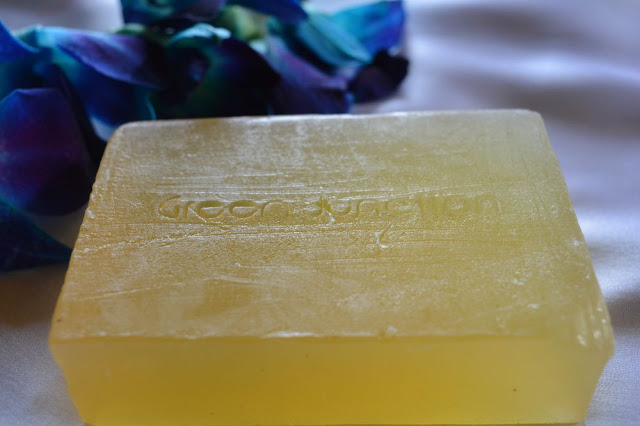 Now, honestly I do not like the artificial jasmine aroma. But, this soap does not smell artificial. It is because of the added Nyctanthes Arbor Tristis Essential Oil (Night Jasmine Oil). After bathing, our washroom just fills with beautiful jasmine aroma :)). My mom and dad also loves it.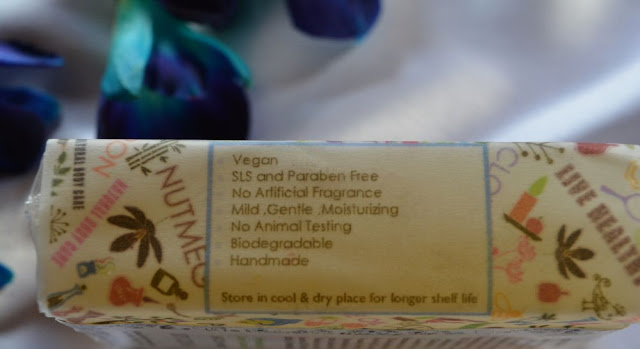 I must admit that this soap melts very slowly. So, a 150g soap bar goes few months.

It forms very rich lather. So, cleansing becomes easy and quick.

Here goes a brief review.

PROS:
100% handmade, vegan, SLS Paraben free, no artificial fragrance.

Melts slowly.

Daily usable soap.

Rich ingredients.

Cleanses in a nice manner.

Moisturises skin, but not for a long time.
I am quite happy with this soap. It is a bathing bar which forms luxurious foam, and hydrates skin. I would recommend this soap to every jasmine flower lover. This 100% vegan and handmade soap is a worth try :)).

It is wrap up time now. I hope you like this review. Love you all. Take care my sweethearts. And celebrate the vibe of being a bold woman :)).
Thank you for reading. Have you used this product? Please share your experiences here. Love you all.