Here is What I Felt after Using Satthwa Bakuchiol Serum
Retinol is a gold standard for beauty creams and serums. But it comes with its fair share of disadvantages like redness and dryness. I tried Satthwa's Bakuchiol serum, a plant-based alternative to retinol and here is my experience.
If you have been following a modern skincare regimen for a long, you must be aware of this anti-ageing ingredient called retinol or retinoids. And if you are new to it, let me introduce you to this component.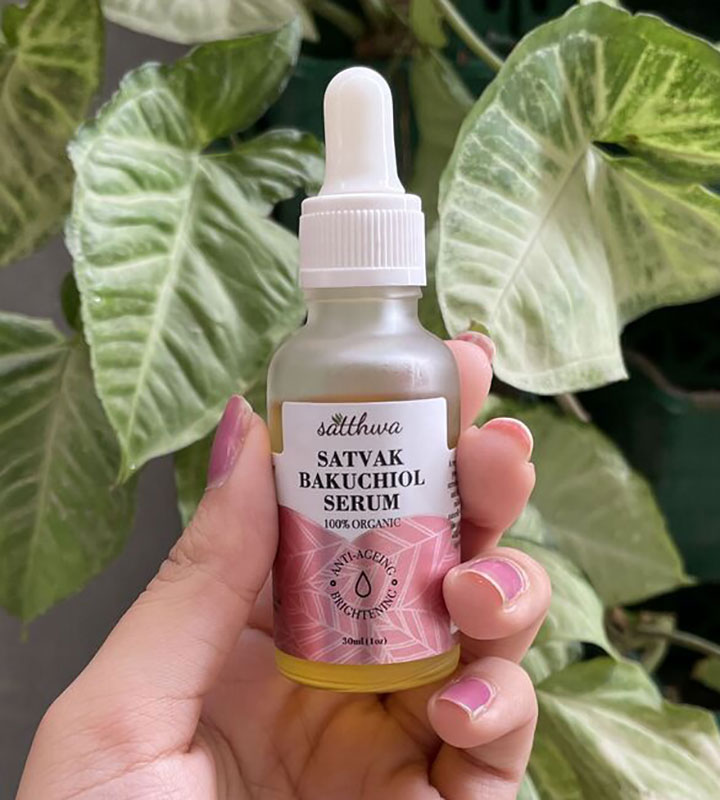 Retinol is an artificial derivative of Vitamin A, a category of fat-soluble Vitamins. It is one of the most popular skincare ingredients in the industry that can be applied topically on the skin. Therefore, retinol is an over-the-counter (OTC) ingredient.
Its potential benefits include delaying ageing and treating premature ageing, uneven texture, pigmentation and sunspots. Thus, leaving behind smooth and youthful skin.
No matter how useful retinol is for resolving skin woes, it has some side effects, especially for those with sensitive skin. You can encounter redness, itchiness, and dry and peeling skin. However, there is a safe option too.
Bakuchiol: A plant-based retinol alternative
Bakuchiol is a plant-based alternative to retinol. Often regarded as "nature's retinol", this element has been exploding in the beauty industry.
It is derived from the babchi plant that has medicinal and healing properties. When put on the skin, it works the same as retinol. But without any reaction.
Satthwa's bakuchiol serum goes on smooth and leaves the skin looking hydrated. Satthwa is a leading brand in offering natural solutions to all your hair and skin woes. Those are wondering what Satthwa means, so let me tell you 'Satthwa' means "Pure" in Sanskrit. Even their tagline sums it all " pure to the core." Their products are free from chemicals, sulfate, and parabens.
Satthwa offers a wide range of products such as natural DHT blocker Biotin & Collagen shampoo, Kalika hair oil, Jojoba oil, Restorative Body Milk,  and more. It also has an amazing beard care range- Beard Oil, Beard Growth Serum, etc.
Ingredient Analysis:
The natural plant-based solution is infused with the goodness of the following ingredients:
Vitamin C & E: Vitamin C and E both are the key to having smooth, glowy, and even skin.
Ashwagandha root extract: It has antimicrobial qualities that fight acne and free radicals.
Sandalwood oil: It improves the firmness and elasticity of the skin and nourishes it from the inside.
Lavender flower oil: It soothes and calms redness, patches and dryness.
Amla Oil: It acts as an anti-ageing agent that exfoliates the skin and gives a bright complexion.
Turmeric Root Oil: It lightens pigmentation and prevents premature ageing.
Benefits:
Bakuchiol has an exfoliating quality that helps remove dirt particles and heals the skin from the inside.
It boosts collagen levels in our faces. Increased collagen reduces the signs of ageing like wrinkles, fine lines, and saggy skin.
It even treats dark circles, diminishes discolouration, and evens skin tone.
Bakuchiol also locks in moisture and restores the face's lost hydration.
It penetrates deep into the layers and protects it from overall damage.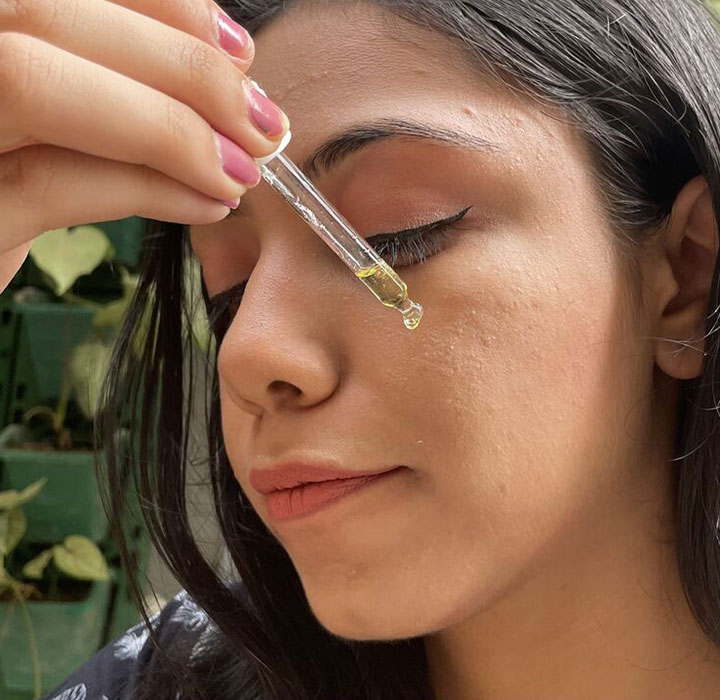 My experience with Satthwa's Bakuchiol Oil
When I am writing this article, it has already been 30 days since I have been using it. I apply the serum twice a day. Once in the morning after I properly cleanse my face. At night, I apply it after removing my makeup and washing my face.
I can see smooth skin with no dark circles now. My face appears less dull after only two weeks of twice-daily use. Bakuchiol serum has also made my complexion better. What I really liked is that it absorbs deep into my skin and does not make it oily.
Even my colleagues and friends keep asking me the secret as they keep putting it like this "You are ageing like wine, ma'am." I can't stop blushing. I would certainly recommend it to all.