The demand for different aesthetic and dermatological treatments continues to grow every year.
If you own an aesthetic centre, spa, or clinic that provides beauty and cosmetic treatments, investing in additional solutions you can offer is a must to continue attracting clients and stay on top of the competition.
Skin Resurfacing: An Overview
One of the treatments you can consider adding to your aesthetic offerings is laser skin resurfacing.
Skin resurfacing is a procedure that uses technology to enhance the appearance of a person's skin. This treatment can also improve minor facial flaws by removing layers of the skin.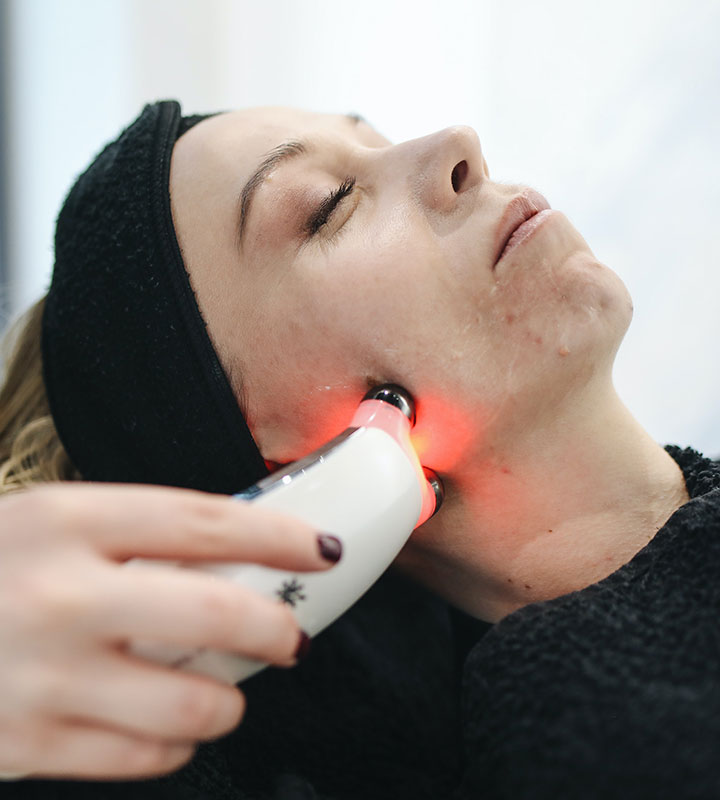 There are different types of technologies used in skin resurfacing. These are:
1. Carbon Dioxide (CO2) Laser
CO2 lasers are usually ablative or wounding lasers, which means they remove the epidermis or the thin outer layer of skin and heat the dermis or the skin's underlying layer to stimulate the growth of new collagen fibres.
This aesthetic technology can be used to treat wrinkles, scars, warts, wrinkles, and other deeper skin flaws.
2. Fractional Laser
This type of resurfacing laser uses microscopic beams to treat only a fraction of the area that requires treatment, thereby reducing downtime significantly.
Fractional laser technology can be ablative or non-ablative, a type of non-wounding laser that stimulates collagen growth. This treatment helps clear blemishes caused by ageing and improves skin tone and texture.
3. Erbium-YAG Laser (Er:YAG)
This type of laser can be ablative or non-ablative and it uses a solid-state laser to emit infrared or near-infrared light.
It is less invasive than a CO2 laser and promotes collagen remodelling. Because of this, it can effectively treat fine lines, wrinkles, age spots, acne scarring, melasma, and skin laxity.
4. Pulsed Dye Laser
Pulsed dye laser, which is usually non-ablative, uses intense yet gentle bursts of light converted into heat to treat targeted areas of the skin.
It is called pulsed dye because it uses a solution with an organic dye to produce the laser effect.
When the laser heats the skin, it absorbs pigments to reduce facial redness, hyperpigmentation, broken capillaries, keloids, port wine stains, and rosacea.
5. Intense Pulsed Light (IPL)
IPL technology uses pulsating light energy to heat the skin. This causes the body to get rid of unwanted cells, which will then improve the colour and texture of the skin.
Like lasers, IPL can treat a variety of skin conditions, including acne, vascular lesions, rosacea, hyperpigmentation, and blemishes caused by severe sun exposure.
6. Nanofractional Radio Frequency (RF)
Nanofractional RF technology delivers radiofrequency heat that causes micro-dermal wounds through the skin's surface to activate and bolster its natural repair mechanism.
When the skin starts to heal, there is an increase in the production of collagen and elastin.
This process reduces textural issues and other blemishes in your skin, including wrinkles, large pores, scars, stretch marks, pigmentation, and rosacea.
Some newer laser skin resurfacing equipment uses a combination of different technologies, making them more effective and less invasive.
Venus Viva, for instance, combines nano fractional RF and SmartScan technology for resurfacing the skin with no or lesser discomfort, downtime, and other side effects that typically come with laser treatments.
This technology creates micro-dermal wounds that are so tiny, making them more comfortable on the body than traditional CO2 lasers. Their minute size also helps the body heal them faster, thus reducing downtime.
Additionally, Venus Viva Nanofractional RF works for all types of skin tones, unlike other laser treatments which are recommended only for people with fair complexions.
Venus Viva Nanofractional RF improves wrinkles, acne scars, enlarged pores, stretch marks, uneven skin texture, pigmentation, and skin laxity.
Because of the technology used, most skin resurfacing treatments are non-invasive and come with little to no pain during and after the procedure. However, some come with less discomfort and side effects. Investing in those devices is your best option to increase your clientele.
Things to Know Before, During, and After the Skin Resurfacing Process
Skin resurfacing treatments are typically 30 to 60 minutes long and require several sessions.
The number of sessions depends on the area to be treated and the skin concerns.
Treatments are usually done every three to six weeks, depending on the specialist's recommendation.
What to Do Before the Procedure
Before the procedure, patients have to follow some essential preparation steps to minimize side effects and ensure the success of the treatment. These include:
Discontinuing the use of Accutane (a medication for severe acne) for six months before the procedure.
Avoid Retin A, hydroquinone, and other acne products that contain higher strength glycolic acids, salicylic acid, and benzoyl peroxide three days before the treatment.
Minimizing exposure to the sun and avoiding tanning.
Avoid smoking at least two weeks before and after each treatment to promote better healing of the body.
Additionally, patients with a history of or who are prone to cold sores have to obtain a prescription for an antiviral to prevent an outbreak post-treatment.
It is also best to encourage patients to mention any chronic conditions they may have since diabetes and other health issues can affect the results of the laser resurfacing procedure.
Things to Do On the Day of the Treatment
On the day of the skin resurfacing treatment, patients have to apply a topical numbing cream on the skin 30 to 60 minutes before the procedure. This will help them feel less pain and discomfort.
Aside from this numbing cream, patients have to avoid putting on makeup, lotion, perfume, and any cream or powder before the procedure. Those with excessive hair on the target area should shave it a day or two before their schedule.
Things to Do Post-Treatment
Patients also have to follow vital post-treatment tips to get the most from the procedure. These include:
Minimizing sun exposure and wearing sunscreen with at least SPF 30. Wearing protective eyewear is also important if the targeted area is located around the eyes.
Avoid the use of anti-acne and other harsh skincare products for at least the next two weeks.
Using mineral makeup only three to seven days after the procedure.
Although the skin appears to be intact after the treatment, microscopically, there are minute holes present, which cause redness and swelling. These tiny punctures can also increase the risk of infection.
Because of this, patients should be reminded to wash their hands or use alcohol-based hand gels frequently. They have to avoid touching the treated area as well.
The risk of an infection is also the primary reason why patients should avoid wearing makeup and use only mineral-based ones for the next three to five days post-treatment.
The level and duration of swelling and redness usually vary according to the machine and setting used.
On average, swelling can last one to two days and redness often persists for another five days.
The skin resurfacing specialist should be able to share complete post-treatment care steps for the patient to prevent complications and provide the expected results.
After the first session, the specialist will schedule the next one. The patient should complete the procedure to get the maximum benefits.
Working with a trusted supplier of aesthetic equipment can help you offer the right skin resurfacing treatment to your clients.
Moreover, you can rely on their assistance — from product knowledge training to maintenance and marketing — so you can maximize your investment.