Welcome to CA my beautiful friends. Today I will be reviewing Fuschia Peppermint Pedicare Nourishing Foot Cream. Just a day ago I had reviewed Fuschia Ageless Serum, which is an amazing product. Fuschia is a skin care range that is launched from the house of Vkare Biosciences.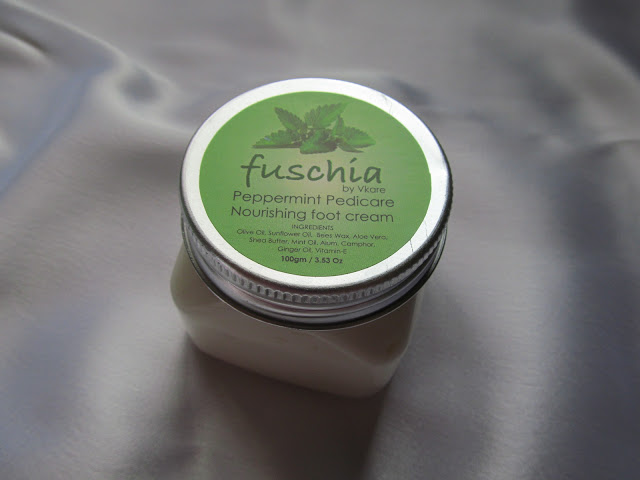 Honestly, I have spent a lot of money in finding a good and natural foot cream. Find out whether Fuschia Foot Cream fulfils my requirement or not.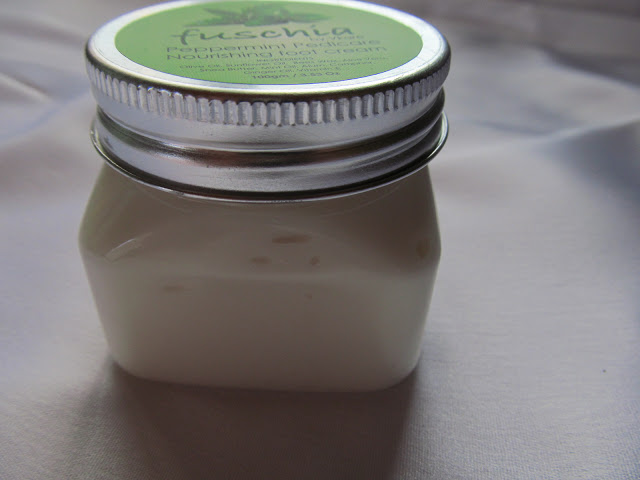 Price: INR 450 for 100g or 3.53Oz. Currently it is available at a discounted price of only INR 400 at the official website.

Shell Life: 24 months


Availability: 
On their official Website, and also on major websites like Amazon, Flipkart, Shopclues etc.
Product Description and Ingredients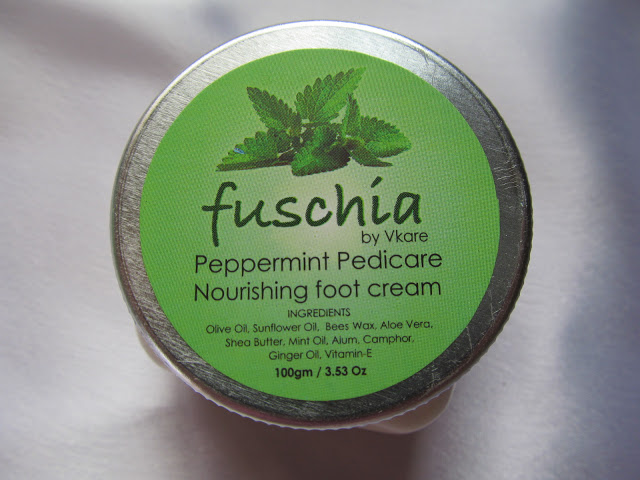 Fuschia Peppermint Pedicare Nourishing foot cream
moisturises and helps relieve the feeling of tired feet. It s
oftens and renews foot skin to prevent cracks and splits.
The ingredient list is quite luxurious and it is filled with a lot of moisturising elements like Bees Wax, Shea Butter, Olive Oil and Vitamin E. I think Vitamin-E is used here as a natural preservative.
My IMPRESSION about Fuschia Peppermint Pedicare Nourishing Foot Cream
It is already winter here in Kolkata. And during this season my skin, specially my feet become extremely dry. I love to use foot care creams and generally buy natural products. So, when the Vkare team sent me this, I felt extremely joyous. I would like to share my experience on the basis of the following things.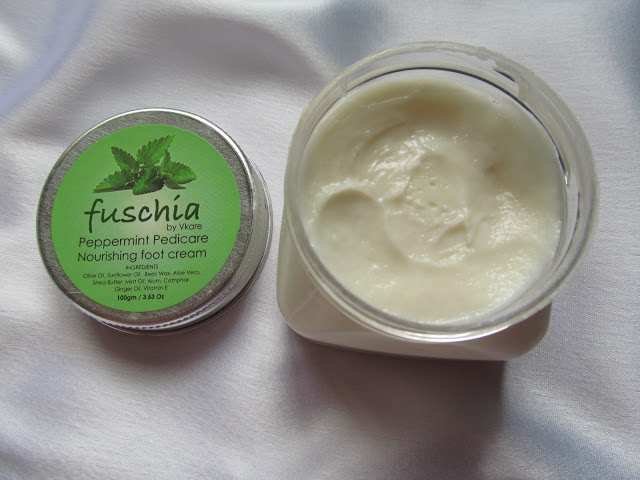 Packaging: 
It comes in a small tub packaging which is very very cute. It is travel friendly. I generally use spatula to scoop out the product and that maintains the hygiene part.
Texture and color:
It is an off-white color cream with a very very thick texture. As soon I touch it, it feels superb moisturising. The combination of Bees wax, shea butter and the other two oils has made this pedicure cream very heavy. In summer, it would be better if you refrigerate it. It absorbs really fast, inspite of being dense.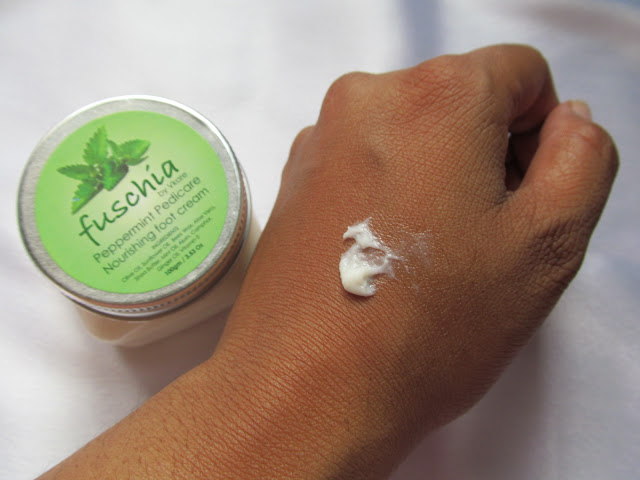 Fragrance:
Aha..I just love this natural menthol freshness. It is all herbal. The combination of Camphor and Mint Oil acts like a charming tone. Anyone would love it.
Since the last week, I have been applying this foot cream. I apply it at night only. As I had said, it is a superb absorbent. In the morning, my feet feel smooth, soft and well nourished. I have also started feel that it heals my cracked feet. The process is slow but the changes are visible. 
My mom is also fond of this cream. She has severe cracked heel problem. But I can see some improvements there too. So, let me sum up the pros and cons.
A totally herbal foot cream.

Affordable.

Cruelty free.

SLS, parabens and harmful chemicals free.

Absorbs faster.

Heavenly fragrance.

Rich ingredient list.

Softens feet and heals crack.

Nourishing and moisturising.
The manufacturing date and price is not mentioned on the tub. Though the information is present on website.
I feel it is a superb luxurious foot cream which is available at a reasonable price. It really works on the tired, dry and cracky feet. The amazing fragrance would make your day. I am surely gonna recommend it to everyone who are looking for all herbal pedicure treatment at home.

That is all for today, love you all. Take care and celebrate womanhood with us. 
Thank you for reading. Have you used this product? Please share your experiences here. Love you all.
*PR sample sent by the Vkare team for review. But, it is an honest and self-opined review :)).