Time Saving Tips to Sell Private Label Cosmetics on Amazon
Amazon private label products are simple products created by a company. The products are then branded, marketed and sold by another company.
Using Amazon FBA is one of the most lucrative ways to sell private label cosmetics. It simply involves researching and sourcing a product that is in demand and manufactured in its unbranded state. Therefore, this article will discuss how to sell Private Label Cosmetics on Amazon. 
Do Competitor Research
Once you have found a few cool cosmetic products, you need to do a little market research to determine whether your cosmetics products are worth selling or not.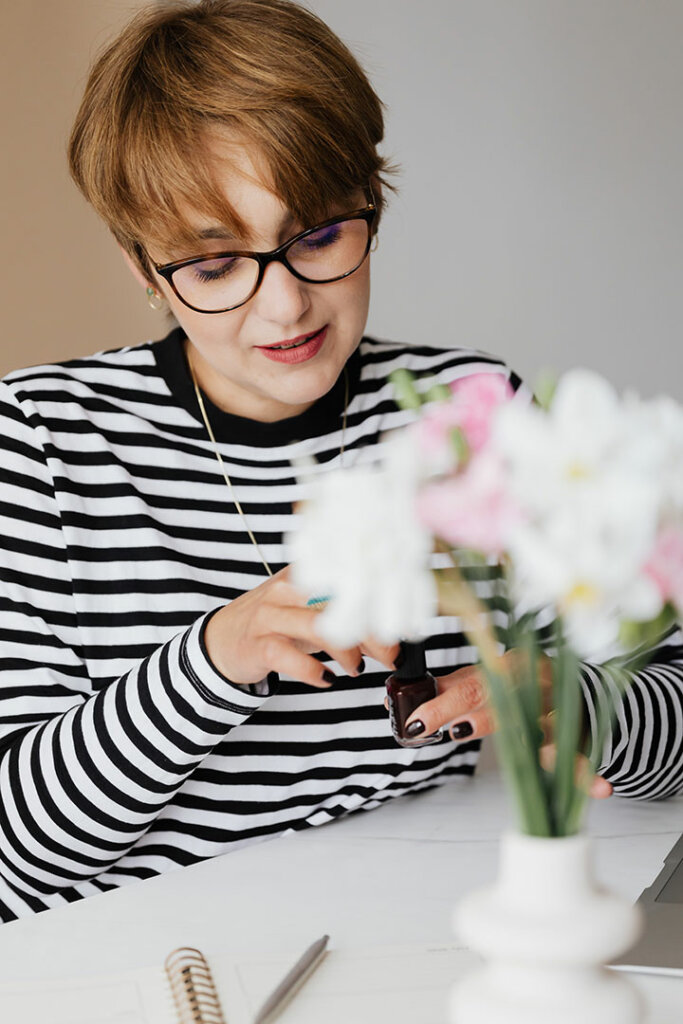 Competitor research will make sure whether your products will last in the market. Implementing strong business strategies, capturing market share and warding off competitors are some benefits of doing competitor research. 
You can do competitive research by following the steps.
Determining who your competitors are. 

They are determining what kind of products your competitors offer. 

Do broad research on sales tactics and the results of your competitors. 

Analyze the way your competitors market their products. 

Please note their content strategy and check them on social media and other platforms. 

Try to perform a SWOT analysis to learn their strengths and weaknesses.

Observe their marketing skills and learn what technology stack they use. 

Observe the pricing of the competitors and any perks offered by them. 
Do thorough product research
Thorough research of the product can be done in the following ways:
Evaluate the size of the market
Market size is difficult to determine, but with a good guess, one can get a good idea. It depends on the demand for your cosmetics type from different customers. There are some ways to determine the market size. Google Trends can be used to determine the market demand trajectory. 
You can look at your cosmetic product idea being sold elsewhere along with the number of customer reviews. By combining all these methods, you can get a good idea of the market size of your cosmetics product idea. 
Use various Amazon product research tools
Conducting research for cosmetic products on Amazon takes a lot of time. Millions of cosmetic products are sold on Amazon.
Finding links between millions of products is very time-consuming. Therefore using tools can make the entire process easy with a few clicks. One of such tools is the helium 10. The tool provides access to smart filters to uncover the winning product ideas based on your needs and preferences. 
Similarly, Jungle scout can help you find winning products, estimate the sales, research the keywords and spy on competitors. The tool shows which cosmetics product will be the most profitable and easiest to grow for your cosmetic business on Amazon.
Therefore, product research tools like helium 10 and jungle scout are important in doing product research. The subscription plans for both start from $29/mo but the best part is helium 10 and Jungle scout offers 50% discount and free trial offers for their new subscribers.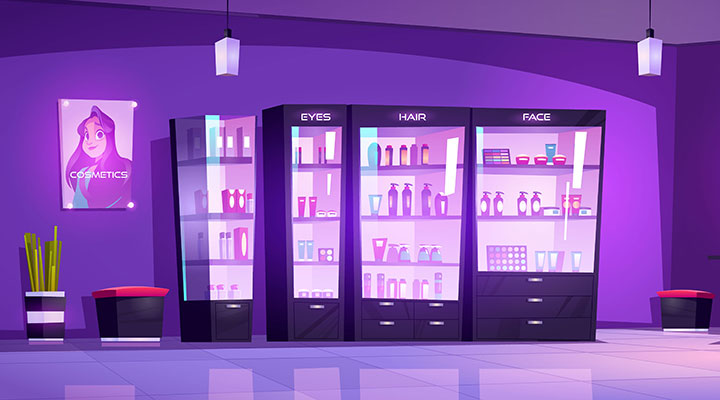 Find the right Product Supplier
After you have a perfect idea for your cosmetic products and have verified the sales data using Amazon research tools like helium 10 and Jungle scout, the only thing left is to find the right supplier or manufacturer of your cosmetic products. You need to decide what type of manufacturer you want to work with. It would help if you tried considering the number of options which includes :
A manufacturer that will produce a unique product according to your requirements. 

A manufacturer who creates private label cosmetic products to sell them under the name of their brand. 

A white label manufacturer produces their products and also allows other companies to rebrand and sell them as their products. These may also be suppliers, wholesalers and distributors. 

It would be best if you also considered a manufacturer who is also a drop shipper. 
Therefore these are some ways to find the right product supplier for your cosmetics on Amazon. 
Stick to Amazon's rules and regulations
Amazon's requirement for the beauty category is that the products must be new. To sell private label cosmetics on Amazon, one must ensure that the products have been correctly labelled and designed. The cosmetics must be unused and sealed in the original manufacturer's packaging. 
The display identifying codes on the packaging should be visible. The labels must be in English and should contain the following pieces of information. 
The product's name should be included. 

The purpose or the use of cosmetic products should be stated. 

The net content of the cosmetics like the weight, measure, and count should ne clearly stated. 

A list of ingredients is to be given. 

Unless FDA approves the product, it should not state that the product cures, treats or prevents diseases in humans. 

FDA logo should not be used and tested or not for retail sale should not be written on the package. 
Take Care of your branding, logo, and packaging
After committing to a supplier, you can share your logo with them so that their logo can ne be incorporated into your product packaging.
The design of your cosmetic logo should be attractive enough. Before you invest in a professional paid logo, it would be wise to create a free custom logo. Once your business starts running, you can always opt for paid logos. 
It should be easy to read and visualise. Your customisation can be simple. 
 Changing the colour of the products or making it handle a little longer can give it good customisation. Try to provide your product with the best packaging you can. A customer's experience can improve with thoughtful packaging.
To improve your marketing efforts more, you can put the brand's website URL and helpful information on your packaging—consistency across the brand presence and messaging play an important role in customer loyalty. 
Get approval for your cosmetics products
Below are some general tips and steps to getting approval:
You must show Amazon that your business can assist itself. One of the ways to do so is to provide invoices. While gathering invoices, make sure to check off every item. Each category should include a sellable amount of more than 10 in quantity. 

You can try Ungating approval categories as a brand new seller on Amazon. If you are a new seller applying for approval in the gated category, you are expected to have an established free eCommerce site.

 You must make sure that your invoices are dated within 90 days. 

After submitting your category, you must include an actual copy of the invoice that came with your order. 

You must ensure that it is identical to whatever is listed in your Amazon seller central account. Any mistakes or differences can cause issues with your application. 
Establish a fulfilment strategy for your Amazon business
After knowing how to sell and manufacture private label products, you also need to get your cosmetics products to the customers.
There are many ways to fulfil your strategy for your Amazon business. Some people fulfil their goods from their garage and warehouse. Third-party fulfilment centres are also used to ship goods. One can also fulfil their cosmetic products via Fulfillment by Amazon or Seller Fulfilled Prime. 
While launching your private label cosmetics on Amazon, the most important thing is to pay close attention to the feedback provided by the customers.
Try to monitor your Amazon reviews. Doing so will give you an idea of customers' favourite things about your products. You will also get an idea of where your products need improvements. 
Therefore not much-specialized training is needed to sell private labels on Amazon. Only some good negotiating skills and research is needed. By following these steps, your cosmetic company will succeed, and the customers will remain loyal.