Many of us suffer from rough, cracked feet and heels all year. From wearing sandals and strolling barefoot in the summer to braving the chilly air and gusty weather in the winter
Cracked heels, if left untreated, may develop deeper cracks, increasing your risk of infection. So it's critical to repair your heels as quickly as possible.
You can treat cracked heels at home with Kerasal, an industry pioneer in foot and nail care, who encourages everyone to change up their foot care routine and treat their feet to an at-home spa foot care experience. 
Introducing the newest products in the Kerasal® Intensive Foot Repair Line, which are intended to turn summer-worn, dry, and cracked heels into soft and smooth heels.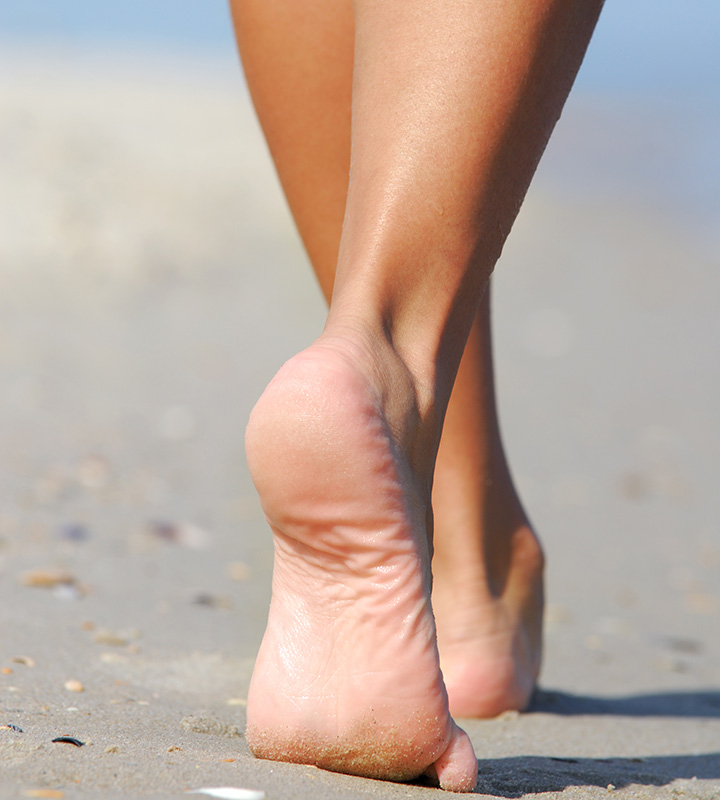 With the start of the school year and the re-establishment of everyday routines, treating your feet to this touch of luxury isn't only economical; it's also a step toward ideal well-being.
Continue reading to find out what causes cracked heels, how to care for them at home, and more.
Causes of cracked heels
With so many possible reasons for cracked heels, determining the actual source of yours may take some time. Cracked heels, for example, may be caused by:
Improper footwear – Open-heeled shoes (such as sandals and flip-flops) expose your heels to dry air, whilst ill-fitting shoes may rub and irritate skin.
Age – As you become older, your skin thins, and your production of natural oils reduces. Years of UV exposure can affect your skin, leaving it drier and more prone to cracked heels.
Diabetes – People with diabetes and other circulatory disorders are more likely to have cracked heels.
Not moisturizing enough – Even if they moisturize the rest of their body, most people neglect to moisturize their heels.
Flat feet and other foot issues – People who have flat feet, heel spurs, or spend a lot of time standing are more likely to suffer cracked heels.
Eczema – Eczema is an inflammatory skin disorder that produces dry skin, itching, and scaly spots on the foot and also causes cracked heels
How to soften your feet overnight with Kerasal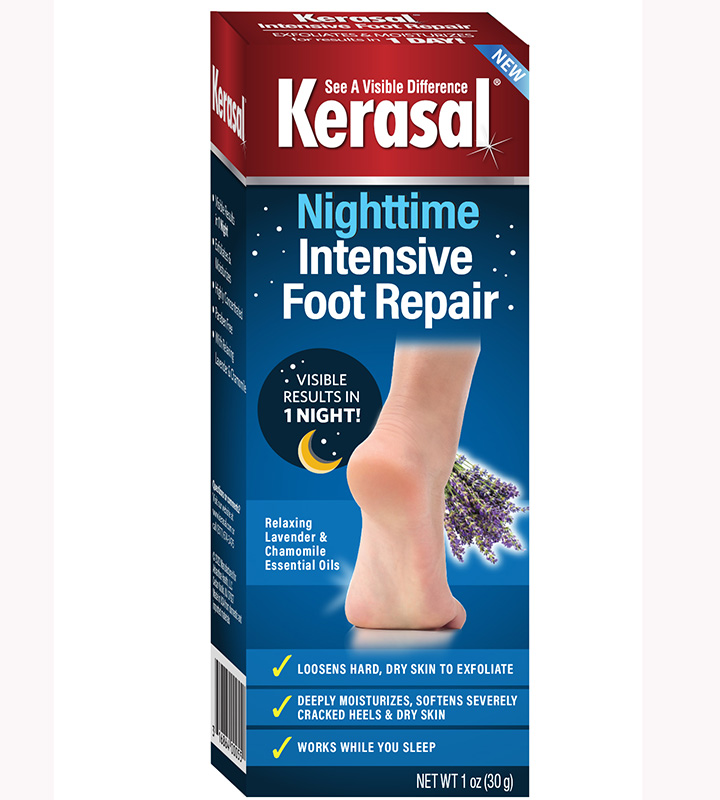 The Kerasal Intensive Foot Repair Ointment, the line's flagship product, produces scientifically verified effects in only one day. This product's special composition softens hard, dry skin, reveals soft heels, and exfoliates and thoroughly moisturizes. 
Moreover, the Kerasal Nighttime Intensive Foot Repair Ointment with Lavender and Chamomile is a soothing nighttime therapy that shows effects in only one night. 
To elevate pampering, try the Kerasal Intensive Repair Foot Peel and Nighttime Intensive Repair Foot Masks from this collection. These moisturizing treatments, which are infused with essential oil, revitalize feet and represent the pinnacle of reasonably priced at-home self-care.
Kerasal understands the toll that the change from summer to winter puts on your feet and sees fall as the ideal season for restoration and rehabilitation.
Kerasal stands out as the go-to for this season's foot regeneration, with over 100,000 brand ratings on Amazon. Feet needs to be nurtured as we reset and create new habits. Choose Kerasal this season, whether you're curling up with a book at home or out for a stroll on a cool autumn evening.
Other ways to soften your feet and prevent cracked heels
Use keratolytic
When the heel skin is thick, keratolytics, along with other therapies, may help thin it.
Keratolytics are skin-thinning medicines that induce the outer skin layer to relax and aid in the elimination of dead skin cells. This procedure enables the skin to retain more moisture.
Keratolytics include the following:
Alpha hydroxyl acids [glycolic acid or lactic acid]

Salicylic acid

Urea
Products with both keratolytic and humectants may be the most beneficial. Urea, for example, is a keratolytic as well as a humectant that hydrates and eliminates dry, cracked, and thickened skin.
Using a moisturizer that is an emollient or humectant
Emollients permeate the skin and help to keep it hydrated. They fill up the crevices between skin flakes, leaving the skin smooth, velvety, and flexible. They aid in the reduction of water loss in the skin.
Humectants usually penetrate the outer skin layer, attracting and retaining moisture from the air. They also aid in enhancing the skin's water capacity.
Humectants may take moisture from the lower skin layers rather than the environment under dry circumstances. This might lead to more dry skin overall. Combining a humectant with an occlusive may aid in moisture retention and heal your cracked feet.
Wearing cotton socks
Wearing 100% cotton socks to bed after applying foot cream or petroleum jelly to the heel may assist in:
Maintaining the moisture

Enable the skin of the heel to breathe

keep your bed linens clean
After repeating this process for a few days, the skin on the heels should soften.
Soak your feet
Soak your feet in lukewarm water, about 100 degrees, for 5-10 minutes every day, (Avoid excessively hot water because it will end up drying up the skin even worse).
You can add 1/2 cup of Epsom salts to your foot soak to make the skin more porous and easier to absorb moisturizer afterward. Immediately after that, apply a heavy moisturizer. Warm water softens the skin, while a thick cream or balm helps to lock in and seal moisture.
Use physical exfoliators
A good exfoliating cream like the Kerasal Nighttime Intensive Foot Repair Ointment can assist in reducing the buildup of abnormally thick skin, commonly known as calluses. Exfoliation tends to be particularly helpful for the feet because there can be a thick layer of dead skin, Because of this, use a combination of  a Nighttime Intensive Foot Repair Ointment and physical exfoliation.
Pumice stones, foot washes, and exfoliating brushes are all choices for physical exfoliation; however, dermatologists warn against using metal foot files.
While they may provide pleasing, rapid results when used to shave off dead skin, experts believe that cuts (and consequent infections) from these instruments are much too common to make them beneficial.
Try a foot peel
You might also try a peeling foot mask that naturally scrapes away calluses for a thorough exfoliation that leaves your skin smooth and nourished. The foot peeling mask aids in the removal of dead skin, cracked heels, and calloused feet.