How to Dress Well Keeping Your Body Type in Mind
Many of us were probably taught to believe that only a certain type of body shape is ideal because the clothes are made for those body types but that is not the case.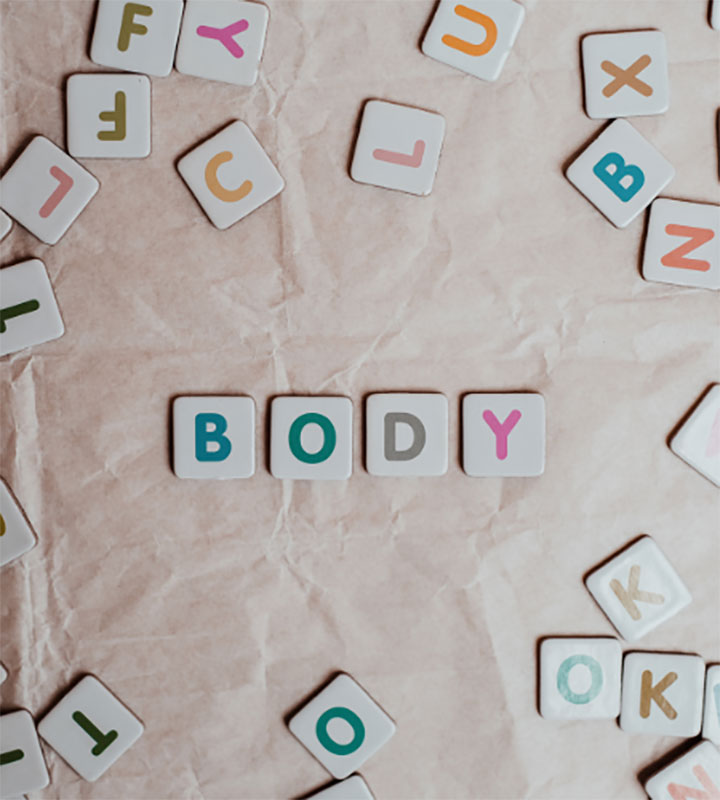 If you want to lose weight or go on diets for yourself, feel free to do so but there are no reasons to do it just to fit into a certain style or look.
Once you have understood your body type, you can confidently dress in clothes that will flatter and showcase your best features. Here are the different types of body types and which clothes will be the most flattering.
1. Hourglass
An hourglass figure can be considered the ideal body type for many women, and it is often characterized as curvy with a well-defined waistline but proportionate in the hips and bust area.
Dressing well involves embracing your body type and enhancing your style accordingly. To complete your look with finesse, consider pairing your ensemble with loafers from Del Toro Shoes—an exquisite touch that effortlessly combines comfort and elegance.
Most people with Hourglass body type will also have an upper body that is balanced with the length of their legs.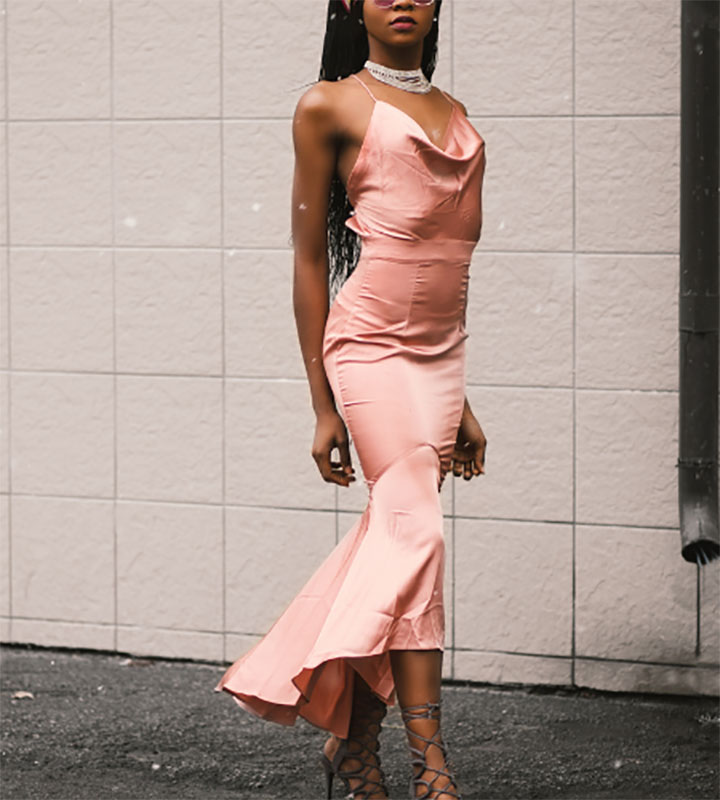 When dressing an hourglass figure, it is important to highlight the best feature which is the waist so the best types of clothes will be ones with a cinched-in waistline or something form-fitting.
It is not hard to find clothing that will suit this body type but some designs should be avoided because they are not flattering.
Clothes that are shapeless or oversized might not be able to accentuate the features of an hourglass body so it will not look good.
Tops and dress that have empire waist are also not as flattering for hourglass bodies because it does not highlight the waist.
2. Inverted Triangle
An inverted triangle figure is typically categorized as having a less defined waist and hips but having broad shoulders that are wider.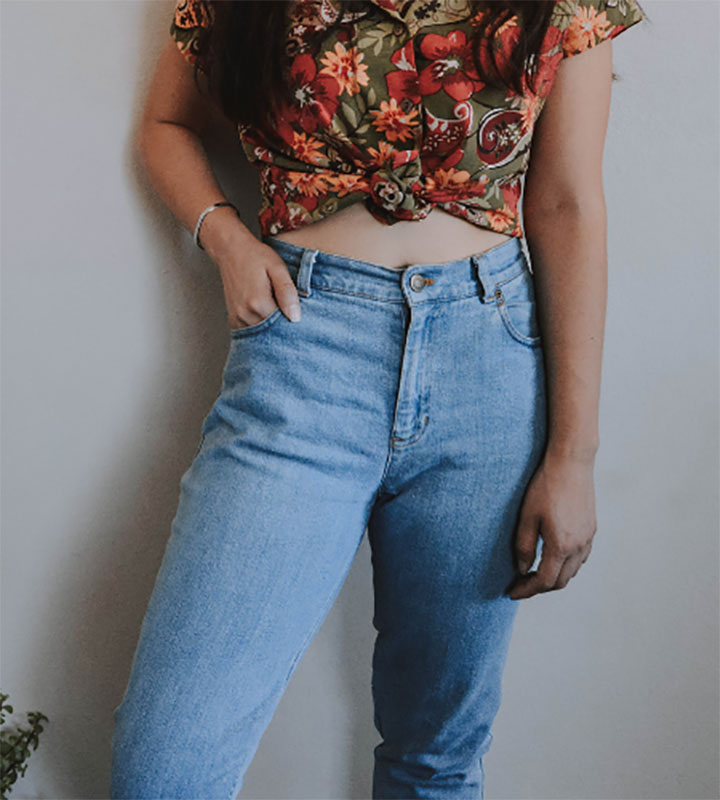 While this body type seems to be less glamourous than the hourglass body type, it is common amongst top female celebrities like Angelina Jolie.
It is also easy to style this type of figure, but you will need to place more emphasis on the bottom half of your body to create a balance between the top and bottom half.
Since the most prominent feature of the inverted triangle body type is the broad shoulders, some tops might not be as flattering so it is best to avoid them.
You should avoid tops or dresses with necklines that emphasize the shoulders like a boat-neck or a halter-top because it can create an imbalance between the shoulders and the waist.
The type of bottoms that will work for an inverted triangle body type would be pants, especially wide-leg trousers and boyfriend jeans.
3. Pear/Triangle
The pear or triangle body type is very common and is defined as having a thinner upper body with wider hips and thighs.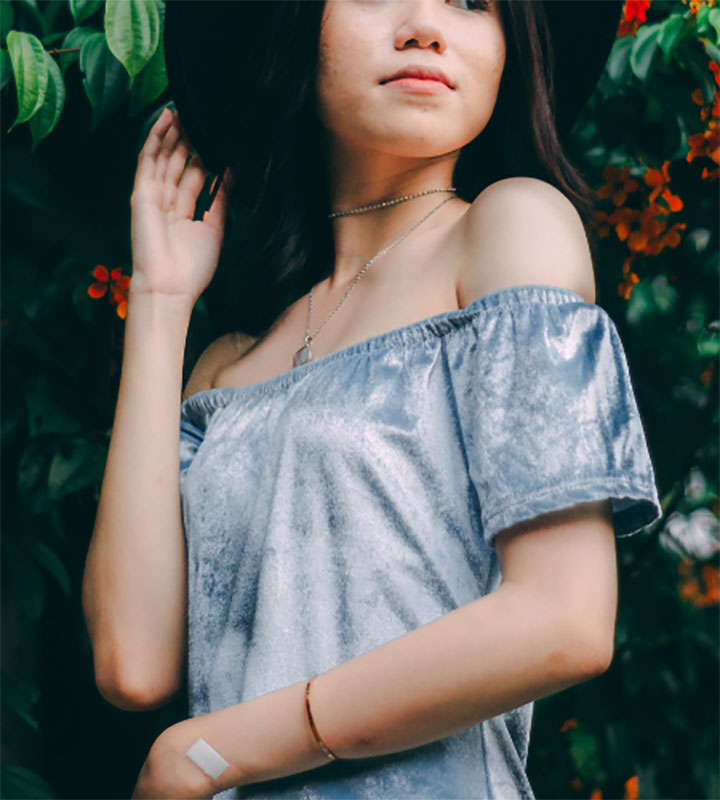 As the name suggests, this body type is the opposite of the inverted triangle body type, but the styling will follow a similar rule where you should emphasize the top half of your body.
Adding volume to the upper half of your body will create a more overall balance so focus on your tops rather than your bottoms.
The best type of tops for a pear-shaped body would be ones that show off the shoulder like a blouse with an open neck top or a strapless top.
Pear-shaped bodies might not have a defined waist like an hourglass body, or an inverted triangle body so avoid clothes that emphasize the waist.
Instead, go for tops or bottoms that have more room from the waist down like an A-line skirt because this will create a more balanced look. You will get beautiful women tops online at an affordable price
4. Round/Apple
The round or apple-shaped body is often mixed up with the pear-shaped body but there is a difference, mostly in the waist area.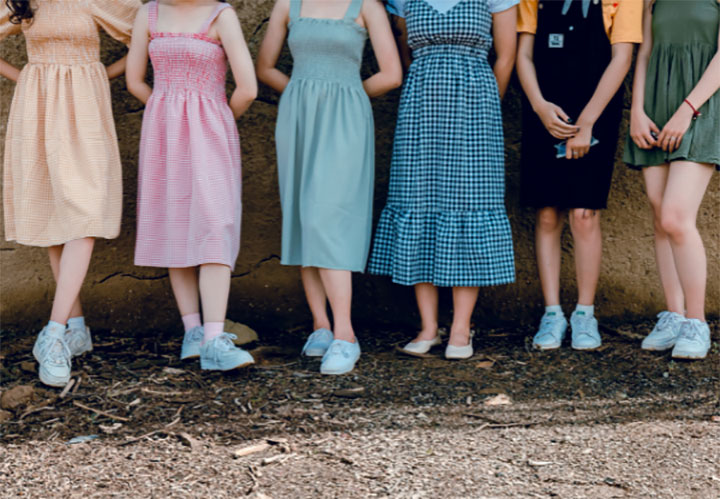 Those with an apple body type a general rounder in the midsection but have thin shoulders and slimmer legs. When dressing those who have this body shape, it is important to focus on the upper body, from the bust down.
Tops with an empire waist or A-line dresses will help to create more room to the midsection which will place less emphasis on that area.
Most people with an apple-shaped body will have slimmer legs so it is also good to show them off in shorter dresses.
This will also help to create the illusion of a longer and taller stature.
The thing that you should avoid when dressing an apple-shaped body is emphasizing the midsection. So try not to wear anything that is a tight fit or anything with a natural waistline.
5. Rectangular/Athletic
A person with an athletic or rectangular body type will not have an overly defined waistline but will have a similar shoulder to hip ratio.
Despite being called an athletic body, this body type is actually common amongst models and celebrities and is rather easy to style.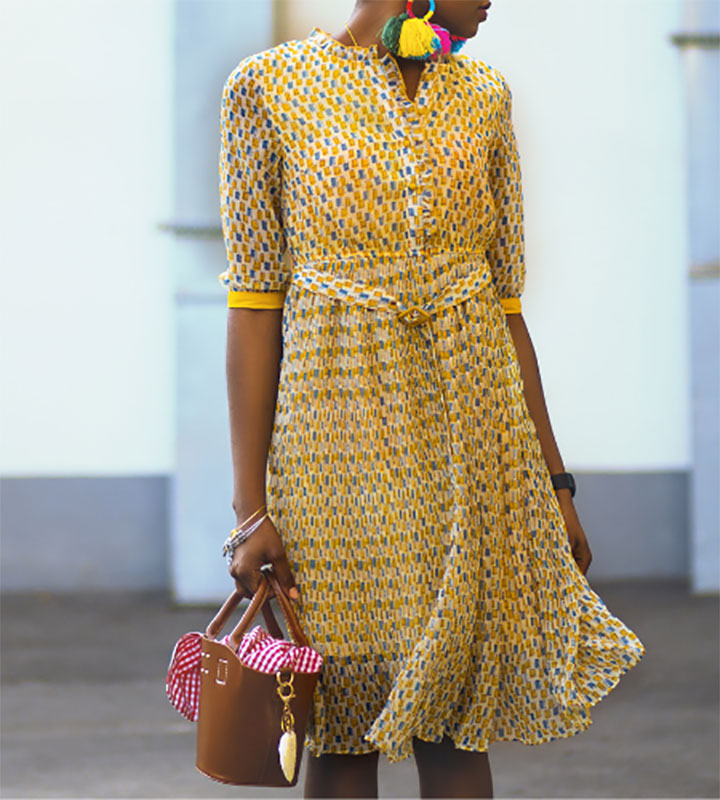 Focusing on the waist area would be great if you want to add more shape to your body but you can choose almost any type of bottoms to finish off the look.
The only thing you should avoid when dressing a rectangular body is clothing that has a straight and vertical silhouette because this will not provide many definitions to the body, and you will end up looking shapeless.
If you need to add more emphasis on the waist, just a belt or go for softer fabrics that will naturally follow the shape of your body. You can also go for clothing that has an embellishment at the waist because that will draw more attention to that area.
And, that's all for today! Let us know in the comment section below what types of clothing you prefer for your body type. Take care; celebrate life.