You must have heard many times that hair transplantation in Turkey does real miracles. Let's dive deeper into this subject to have a clear understanding of why Turkey is considered one of the safest and most affordable destinations to get your dream hair transplant.
Start with checking the list of the best clinics to get the best hair transplant in Turkey results.
Most people tend to take sound health and beautiful hair for granted. When you are young, it is not a big deal to take care of your locks. The situation changes when you become older or start having problems with your well-being.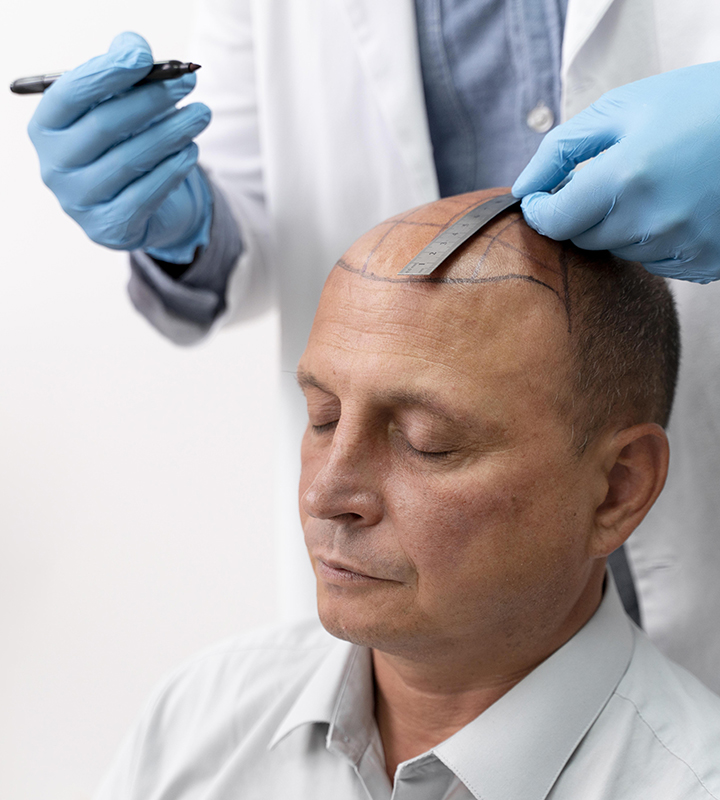 If you see your hair becoming too thin, a hair transplantation procedure can help you bring back the feeling of having a head full of hair. When the problem of becoming bald starts bothering you, this beauty procedure can be an efficient solution to feel more confident about your appearance. 
Hair transplantation procedures in Turkey have become extremely popular recently. Men and women from the USA, Canada, the UK, and the EU choose this country due to affordable costs, well-trained surgeons, experienced medical staff, and the most innovative medical equipment applied.
There is a long list of reliable and the world's leading clinics performing high-quality hair transplants methods, such as DHI, FUT, and FUE. Your chosen surgeon will help you to select the most suitable surgical method to meet all your expectations.
According to foreign medical tourists, the process of hair transplantation happens in a safe, comfortable, and friendly environment. 
[cosametic_ad]
Fast Facts Regarding Hair Transplantation Procedure In Turkey
A hair transplantation procedure is performed by experienced surgeons by taking hair follicles from a patient's donor area and transplanting them to the needed recipient area, where a patient has no or thin hair. 
How long will a patient stay in a Turkish medical center? 
What is the average price for a hair transplantation procedure?
What extra expenses should a patient be ready to pay?
A night in a hotel — $15-$100. 
Does a patient need a Turkish visa?
Citizens of the UK do not need visas. 

Citizens of the USA need to apply for an online visa for $76.50.

Citizens of other countries must check the Turkish entry details at ivisa.com.
What payment options are accepted in Turkish clinics?
Do Turkish clinics provide transfer services?
Flight tickets are not included.

A free transfer is normally included in the price.
What Are The Main Reasons To Choose Turkey For a Hair Transplant?
Turkey is a popular destination for medical tourism purposes. So, what motivates thousands of men and women to do aesthetic hair operations there?
Bookimed is an independent medical portal that cooperates with the top hair transplant clinics in Turkey. We are going to see what Turkish clinics offer to international medical tourists:
The price for a hair transplantation treatment in Turkey is 3-5 times cheaper compared to European, British, and American alternatives.
Bookimed can help you find a clinic in Istanbul where a surgeon performs more than 4,500 grafts for $1,800-$2,500. In the US clinics, the same procedure will cost $12,000-$20,000.
One of the biggest advantages of Turkish clinics is a client-oriented approach. Most centers offer exclusive packages that cover all the needed services.
When a patient sees a price on the site, it usually includes free airport pickup, translation services, and the procedure itself.
Internationally-certified surgeons
Despite the fact that the prices for hair transplantation procedures are low in Turkey, the professional skill level of local medical workers is one of the highest.
Turkish medical specialists develop and upgrade their professional skills, get new knowledge, and master advanced techniques in foreign countries. Most of them are honored members of authoritative societies and associations.
What Benefits Does a Patient Get After a Hair Transplant in Turkey?
When you make the decision to improve the state of your hair, you should consider the following benefits a hair transplant procedure can provide you: 
Life-long results

: If you find an experienced surgeon who uses the latest hair transplant techniques, such as FUE, the results will be awesome and will stay with you all your life.  

Price-effective

: Hair transplants in Turkish clinics are more affordable compared to American, Canadian, or European clinics. You pay less and get stunning results just because the competition is high, and clinics have to attract international medical tourists with low prices and all-inclusive packages.

Experienced medical workers

: Turkish government invests a lot in its medical sector. There are many programs for young and ambitious specialists to improve their skills, get the needed practice, and join the league of the world's leading and most skilled hair transplant experts. 

Fast and complication-free recovery period

: Patients who have done a hair transplant in one of the Turkish clinics can expect a fast recovery period with no risks for health or after-surgery competitions. 

Luxury clinics

: Most Turkish clinics are equipped with the most advanced and innovative technology. The moment you enter the center, you have the sensation you are in a 5-star spa resort. It is hardly possible to find better places for a hair transplant.
Who Can Benefit from a Hair Transplantation Treatment?
Both men and women can benefit from this popular hair procedure. Everybody deserves to have thick hair for better self-esteem and confidence.
The only condition to achieve the best results during a hair transplant procedure is to have the required number of healthy hair follicles in the donor zone. The perfect candidate for the hair transplantation treatment is the following:
Men from 25 to 65 years old suffer from a common male pattern of baldness. It often happens when either the top or the front sites of the scalp get affected the most;

Either men or women who are dreaming of a young appearance. It is a common request of people who work in show business and politics.

Patients who had severe burns, physical/emotional traumas, or negative experiences after medical procedures.

Men/women with diffuse hair loss. 
How To Organize a Medical Trip?
The safest and most straightforward way to organize your medical trip to Turkey is by using the services of Bookimed. The team does deep research to select the top Turkish clinics and include them in the listing.
It is the way to protect all patients who are interested in hair transplantation procedures. Patients can get in contact with medical consultants to find out additional information about surgeons' accreditation, licenses, and medical facilities.
Finally, you will get access to the website section with numerous online reviews of patients who have already undergone the same hair transplantation procedure in the clinic of your choice. You will find a lot of information and confidence to make your hair look beautiful like never before.