Hello my dear friends, welcome to CA. Today I would talk about Junaili Apricot Body Scrub. It is a very unique and amazing brand. I am also very happy to click these photos with my new DSLR.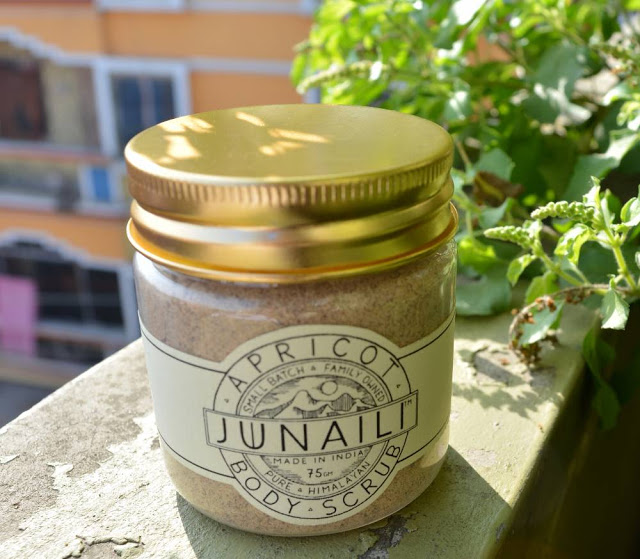 About the Brand-Junaili: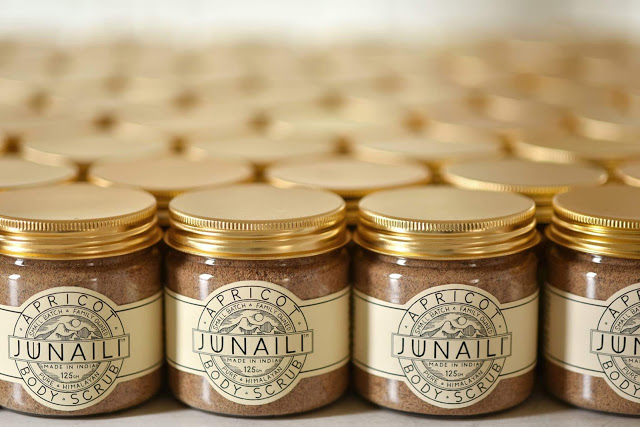 Junaili is also called the Himalayan Apothecary. Junaili says, "At Junaili, we cold-press our own Apricot Oil and Scrub at 7000 ft in the Kumaon Himalayas to exacting standards.". To maintain quality they produce their body scrubs and apricot oils in small batches. So, safety and quality is guranteed. 


Buy their finest range of products from: 
You can also connect with them on their Facebook page: 

Junaili sent me a beautifully packaged Apricot Body Scrub. So, allow me to give you an insight about this.

Price: INR 250 for 125g

Shelf Life: 12 months

Product Description and Ingredients: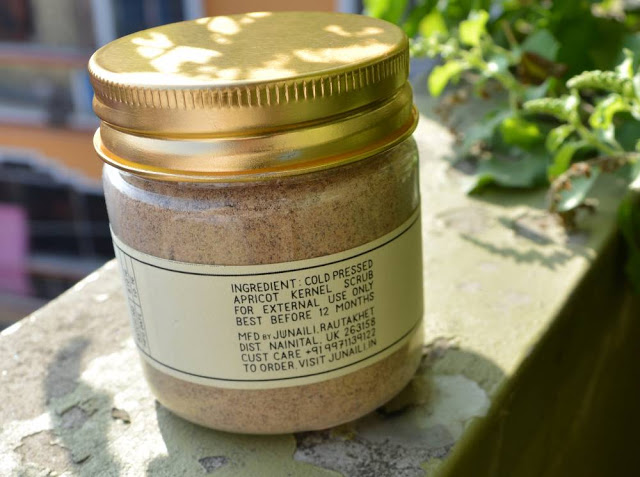 Made in the Himalayas from the finest Apricot Kernels, this gentle exfoliating scrub is 100% pure and chemical-free. For best results, combine scrub with Water or Milk. Suitable for all skin types
My Experience with Junaili Apricot Body Scrub

It has been one week since I am using this body scrub. And honestly, I am loving everything about it. I would like to share the reasons below.

The Packaging and design of this jar is really impressive. Just look at the golden cap and the beautifully decorated captions on the jar. It gives me a luxurious feeling. The moment I received it, I fell for it.

Texture of this scrub is really appreciable. It is 100% pure and the powder is so fine that you can use it almost everyday. It is not at all abrasive unlike the chemically laden face scrubs available in the market.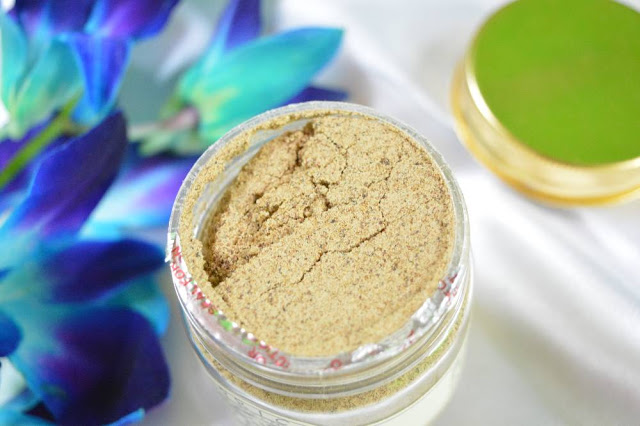 It has a beautiful nutty smell, which is a plus point to sensitive nosed people like me :)).

I usually apply scrub twice to thrice a week. As per their recommendation, I mix it with rose water generally. Such a pure apricot scrub is rare in the market. It gives me an instant upliftment to my skin. My skin feels hydrated and exfoliated. In winter, my dry skin becomes scaly. It is taking care of that properly. I have used only 4 times this scub. But the results are visible already. 
If you want, you can make different face scrubs at home with it. I would share a scrub recipe very soon here. 

So, at a glace the pros and cons are.

PROS:
100% pure and chemical free.

Assured quality.

Gives a smooth, soft and exfoliated skin.

Cold pressed

Made from original Himalayan Apricots.

Budget friendly.

Beautiful packaging.

Handmade.

Suitable to all skin types.
***CA IMPRESSION 5/5***
Overall, it is a mind blowing and also a divine scrub which gives the desired exfoliation from the very first day. Such a budget friendly scrub is really rare in the market. I recommend Junaili to everyone. Try their finest quality products and indulge your skin to dive into a chemical free world. 

It is time to wrap up this article with an ending note that take care my dear friends. Love you all, and celebrate womanhood with us.

Thank you for reading. Have you used this product? Please share your experiences here. 

**PR sample sent by team Junaili. I am thankful to them. But opinions are honest.