A large percentage of patients who receive chiropractic care for musculoskeletal or neurological issues find their condition improves after chiropractic treatment. According to a survey by Gallup, one in three people found chiropractic care "very effective" in the treatment of back and neck pain.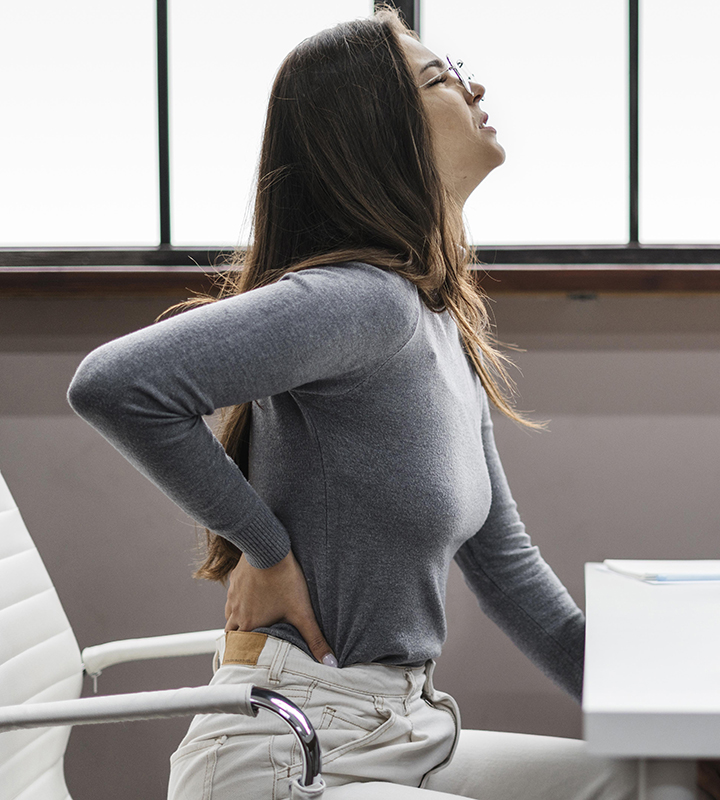 This was higher than surgery and the use of medications. Chiropractic care can treat various types of pain; however, it is most commonly used for back pain. Patients often wonder if the treatment can completely alleviate their back pain. To find out, continue reading. 
What is Chiropractic Care? 
Chiropractors are healthcare professionals who apply different techniques to treat ailments of the joints, muscles, ligaments, tendons, and bones.
For example, to treat back pain, chiropractors often perform adjustments of the spine to help alleviate pain, boost circulation, and improve mobility. The chiropractic techniques don't rely on any medication or invasive procedures. 
Common Back Conditions That Can Be Effectively Treated by Chiropractic Adjustment 
Spinal manipulation and other types of chiropractic treatment can be effective in treating back pain. The effectiveness of chiropractic care for back pain depends on various factors, including the patient's age, the severity of the condition, how their body responds to treatment, and more.
Here are some back conditions or illnesses that show good responses to chiropractic treatment: 
Piriformis Syndrome 
Piriformis syndrome occurs when the piriformis muscle spasms and irritates the sciatica nerve, which is the longest nerve in the body. This condition can cause immense pain in the lower back and legs.   
Whiplash
Whiplash is a common auto accident injury that can put extreme stress on the cervical spine, resulting in moderate or severe back and neck pain that can persist for weeks and months. It can also lead to back strains or sprains, which can be treated through chiropractic care.
Coccydynia 
Coccydynia, also referred to as tailbone pain, can occur due to several reasons, such as sitting in an uncomfortable position for extended periods, injuring the tailbone in a falling accident, or rapid weight loss. This pain is the result of inflammation of the sacrococcygeal joint. 
DDD (Degenerative Disc Disease) 
Discs in the spine can degenerate due to age or injury, causing pain in the lumbar region. This condition is known as degenerative disc disease. It can be treated by spinal adjustment, alleviating the pressure from the nerves, improving circulation, and resulting in regeneration. 
Cervicogenic Headaches
Cervicogenic headaches can occur when there is a problem with the muscles, bones, or nerves in the neck. These headaches respond well to manual manipulation, which can help get rid of the pain completely. 
Herniated Discs 
Herniated discs can occur when a nerve is compressed by the outer ring of a disc in the spine. This can lead to severe back and leg pain. A chiropractor can use the pelvic blocking technique, which includes exercises to treat a herniated disc and reduce pain. 
Osteoarthritis
Osteoarthritis is caused by inflammation of the joints that impact the spine's mobility. This condition could be hereditary or a result of wear and tear of the cartilage.
Myofascial Pain
When pressure is applied to sensitive points in the body's muscles, it can lead to chronic pain in the back. This condition is known as myofascial pain.
Manual myofascial therapy is a chiropractic treatment that can be performed to reduce pain and inflammation. 
How to Get Rid of Pain Using Chiropractic Adjustment 
If you want chiropractic care to get rid of your back pain completely, you will need to follow the advice of your chiropractor. This may include the following: 
Keep Yourself Hydrated: Chiropractic treatments are performed to manipulate bones, joints, and cartilage to function better. When this happens, it can release many toxins into the body. Staying hydrated helps to flush toxins from the body. 
Stick to The Treatment Plan:

If your chiropractor prescribed any follow-up appointments, stretching, or exercises, you should follow the plan to get the best results. According to

Snapcrack chiropractors in Doral

, if you do not stick to the treatment plan, you could take longer to recover from back pain. 

Healthy Dietary Changes:

Healthy changes can help you recover faster. You can consult your chiropractor on nutritional changes that boost back pain recovery. 

Fix Posture:

Avoid sitting in the same position for too long. Practice good posture habits, such as sitting upright.  
Chiropractors can treat pain resulting from various injuries and diseases, but chiropractic treatment may not be the solution for all kinds of pain and discomfort. Your chiropractor can guide you on whether you should see a specialist doctor.