Are you certain that you want to get breast augmentation? Or, are you simply fantasizing about it? In any event, gathering trustworthy information is necessary before making this crucial choice. We are talking about physique, looks, and most importantly, your health.
Breast augmentation is one of the most common procedures on the market currently.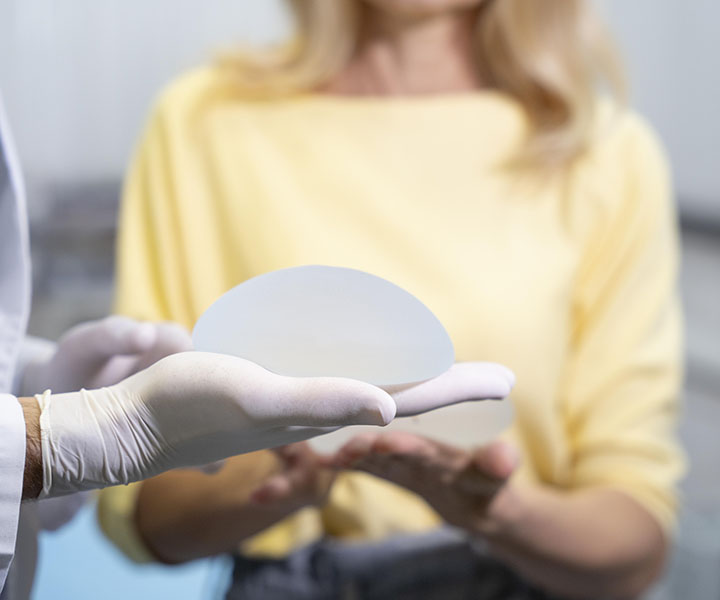 This cosmetic procedure is an excellent option for people to change the form and size of their breasts. Thus the choice to get breast augmentation surgery should not be made carelessly.
In this post, we will discuss three of the most crucial things to consider before getting breast implants.
What Exactly Are Breast Implants?
Breast implants, popularly known as "boob implants," are silicone or saline implants that are used to expand and improve the size and form of a patient's breasts. They are surgically implanted beneath the skin in such a way that they seem to be normal tissue.
These implants can be used for breast augmentation (increasing breast size) or breast reconstruction (rebuilding tissue lost from an ectomy or trauma). The shape, size, and even thickness of the implants will vary.
Breast implants are generally a safe operation with a low risk of problems or long-term negative effects. The only major risks are infection-related problems, wound healing concerns, and the likelihood of blood clots at the surgical site.
One of the most notable benefits of breast augmentation is the increase in self-confidence that people experience following the procedure. Low self-esteem may be swiftly eradicated with a single easy procedure, allowing you to appreciate life with fresh confidence.
Let's jump right into the top 3 things to consider!
1.  Cost
Breast implants are no longer as costly as they previously were. According to the American Society of Plastic Surgeons, the overall cost of breast implants in 2019 ranged between $6,000 and $12,000.
Candidates contemplating breast augmentation surgery will benefit from understanding many aspects that contribute to the overall cost of a cosmetic operation. The costs are determined by the aspects mentioned below:
Operating room charge at a hospital or medical center
The surgeon's fee
Anesthesia costs
Medical examinations
Post-surgical clothing, such as a compression bra, can help decrease swelling after surgery.
Prescription medications, such as pain relievers
Knowing the actual split of fees is critical. To properly plan for your operation, be sure you understand the complete cost of the treatment, including any follow-up care. Determine if the fee includes follow-up or whether it must be paid separately.
Take your time and do thorough research on the cost of breast augmentation procedures in different cities. Because costs in your own city or nation may be expensive, you may consider undergoing plastic surgery overseas or at least in another town.
It should be noted that the majority of cosmetic operations are considered out-of-pocket charges. The vast majority of cosmetic surgery operations are not covered by the NHS or health insurance policies.
Most health insurance policies don't cover issues that may emerge from cosmetic operations or breast implant removal surgery unless you acquire a separate coverage. So before undergoing breast augmentation, thoroughly analyze your insurance coverage.
2.  The Surgeon's Qualifications
The most essential thing you should do before having cosmetic surgery is to choose the best cosmetic surgeon. When you engage with a competent plastic surgeon you trust, every aspect of the breast augmentation operation, it becomes simpler and less stressful.
Make sure you conduct adequate research before selecting the surgeon who will perform the treatment you are considering.
At the very least, your surgeon should be:
licensed to practice medicine in your country
Board-certified by the American Board of Plastic Surgeons(ABPS) or the American Board of Facial Plastic Surgery (ABFPS)
Operating in an accredited facility or surgical center
Particularly skilled at doing breast augmentation operations
Aside from these requirements, we always recommend selecting a plastic surgeon whose demeanor and bedside style make you feel comfortable, respected, and at relaxed.
You should be able to get along with your surgeon. It's critical that you never hesitate to contact out with questions or concerns, which is made simpler if you believe your surgeon is always available to meet with you.
Once you've narrowed down your list of potential surgeons, schedule an appointment — or numerous consultations with them During your cosmetic surgery consultation, inquire about your plastic surgeon's experience with breast implant explant procedures.
Dr. Ashley Steinberg in Houston has considerable experience in breast implant explant surgeries.  Your surgeon should be delighted to allay your fears, explain the facts, clarify technical words, and help you through key treatment decisions.
You should discuss numerous important components of your breast augmentation. Also, make sure to ask if you are a good candidate for this surgery.
Nonetheless, selecting the right surgeon is more than just a guarantee of successful treatment.
A good doctor can substantially assist you in reducing the immense tension that you may feel both before and after the operation. So, make an informed decision!
3.  Your Overall Health
To undertake any operation, the patient must be in excellent health or in a reasonable condition of health that permits them to do so.
People who are good candidates for breast augmentation surgery should be.
Physically fit and steady in weight
Wishing to improve their physical appearance
Have reasonable expectations
Non-smokers.
If you are trying to lose a significant amount of weight or are planning childbirth, postpone your cosmetic surgery until you have achieved your goals. Significant weight changes following surgery can undermine your attractive improvements. Losing weight before surgery reduces your chances of common breast implant complications.
Your surgeon should have a thorough picture of your current health situation. As a result, do not conceal any health issues. Do not avoid discussing an issue you encountered, even if you believe it is unimportant. Every detail is vital when it comes to your wellbeing.
However, it is uncommon for someone to be unable to have plastic surgery due to health concerns. Consider how things may go wrong with your ambiguous health status report.
In Conclusion
Before deciding to have breast implants, it's important to find the right plastic surgeon, consult on your health, and the cost of the procedure. Additionally, conduct extensive research on everything you will need to know about the procedure beforehand. This will help you plan for any eventualities.