Evening wear is said to have its origins in the royal courts of Europe, far away from Dubai.
It was during the 15th century that the most illustrious, noblest of people began to keep a dedicated wardrobe of gowns suited to balls and banquets.
The ladies of the royal courts reserved their finest jewels and the most delicate of fabrics for their evening wear. These gowns provided a way to display their wealth and status.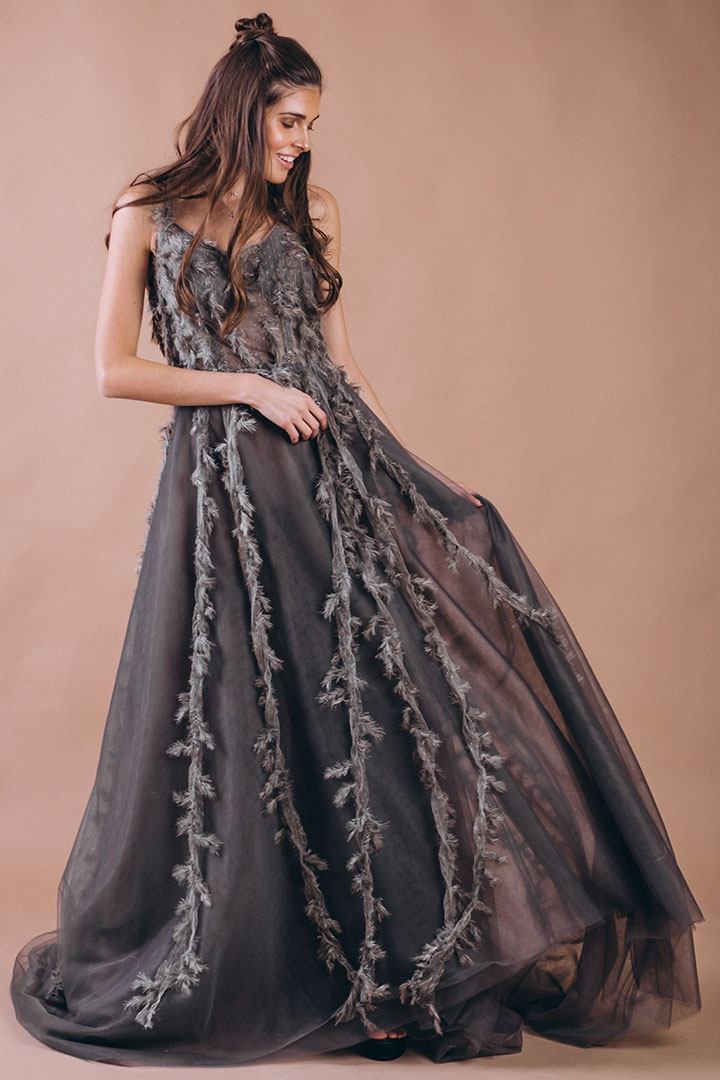 Around 200 years ago, evening gowns made their break from the royal courts and their styles were adopted by the most fashionable, wealthy ladies in cities like Paris and London.
Ever since, they've been a wardrobe staple for black-tie occasions like galas, premieres, ceremonies, formal dinners and any other soiree where the wearer wants to look and feel at their most glamorous best all around the world.
This is why evening dresses in Dubai are a must-have item.
Evening gowns over the last few decades have followed the same principles from centuries ago: fine fabrics, an emphasis on a cinched or narrow waist, a low neckline and bare arms.
However, designer gowns do change to follow contemporary trends. If you're wondering how you can update an existing gown with accessories, or if you are looking to add a new gown to your collection, here's some contemporary evening gown inspiration.
1. Flattering Camisole
A slender camisole dress is a classic evening look. This type of gown is usually made of silk or other soft, sensual fabric and cut on the bias for the most flattering, comfortable fit.
It's a simple style that highlights the finery of the fabric and which never distracts from the beauty of the wearer. A camisole dress is designed to hug the figure so gracefully that it almost seems like a second skin.
For a more contemporary twist on this classic style, look for a racer-back rather than the more
ubiquitous spaghetti straps. A racerback flatters the shoulders and back, and is a nod to contemporary trends in sports and athletic wear.
2. A Modern Touch with Shirt
If you want to mute the overall look of your gown a little or feel a little more covered up, why not add a shirt? A sheer style in chiffon or similar adds an extra dimension of interest to your outfit but doesn't hide any of the details of your gown.
Alternatively, a crisp tailored shirt with a full ball gown style skirt is a bold, handsome look. It  plays with convention yet is unlikely to break any dress code.
3. Add a Little Warmth with a Blazer
Styling an evening gown with a blazer is a current catwalk favourite look and is perfect for adding a little warmth on cooler evenings.
Any fabric goes for the blazer: tweed, velvet, silk or any of your favourite blazers. The fabric, cut and style of the blazer can either dress up or dress down your gown depending on your whims.
Think about adding boots or trainers, as discussed below, to an oversized blazer for a very low-key look. Or opt for a tailored, sleeker jacket to retain the elegant silhouette of your gown.
4. What about a Feathered Gown?
Right now, we are less likely to see bejewelled gowns in favour of lower-key looks. Feathers, therefore, fit this trend perfectly, adding decadent bold detailing without looking too extravagant or ostentatious.
A feathered skirt looks incredible beneath a boned corset style top. The feathers can be any colour you like, of course, but it is hard to beat black feathers for drama.
5. Create a Bold Look with Boots
The old adage that an evening gown should only be worn with the highest of heels has well and truly gown. The current love for more low-key luxe means that boots or even trainers are on the list of potential footwear.
Why not contrast the traditional, delicate, feminine beauty of your gown with something a little bolder? You can pair your evening gown with a chunky boot or a slimmer high-heeled boot, or anything in between.
6. It's Cape Time!
For cover ups, a cape buttoned at the neck is a look in favour right now and is perfect for formal occasions.
Capes have enjoyed their time in the fashion limelight many times over the century and are very reminiscent of bygone eras.
However, with a modern fabric like chiffon, they get a striking contemporary update. Pick one in a complimenting colour or go for black if you want to add high drama.
7. Power Dressup with Tux Dress
The tux dress is both modern and confident. This gown takes the heavier, draping fabric from a men's tuxedo while also borrowing extra details such as collars, buttons or pockets.
The tux dress shows off the finest tailoring with a corseted top and full skirt.
While black is an excellent option, you might prefer to wear your tux dress in white, neutral tones or a bolder colour. Look for further contemporary details like asymmetrical skirts, too.
8. Reinvent with a Belt
If you want to reinvent a dress with very little effort, try adding a belt. The addition of a small detail like this can bring colours and textures together, provide a bold contrast and even change the silhouette of your gown.
A wide leather belt in black or tan leather wrapped once and fastened neatly is ideal. You could also play with a longer, thinner belt wrapped around twice for a more playful look.
9. Feminine Look with a Tulle Gown
If you are looking for something ethereal, dream like, and incredibly feminine, then a tulle gown is of the moment.
Tulle gowns suit all colours, from show-stopping rainbow brights to delicate, ballet-esque pastels. Look for maximum ruffles that will flow beautifully as you dance, a corseted top for a flattering cinched waist, and exciting details on the straps.
These nine ideas for dressing in evening gowns add some contemporary detail to a classic style of dress.
Go bold and low-key by styling a classic gown with boots, blazer, belt or shirt, opt for drama with a cape or feathers, or soft and feminine with tulle or silk.
To make sure your gown fits perfectly, which is a must, opt for bespoke tailoring in Dubai.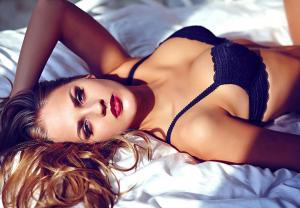 Know about all the types of bra that you need as per your outfit and body shape. Also, know the right size and the right type of bra.
Read More