My Experience with a Collagen Powder: Does it Work?
I drank a hydrolyzed collagen supplement for 30 days. Read on to see what has been my experience. Various health experts recommend taking supplements to get all of our daily nutritional needs for good health, but it is relatively a new type of supplement in our country.
Do collagen supplements work? What changes did I see in my body? Here is my honest review of it.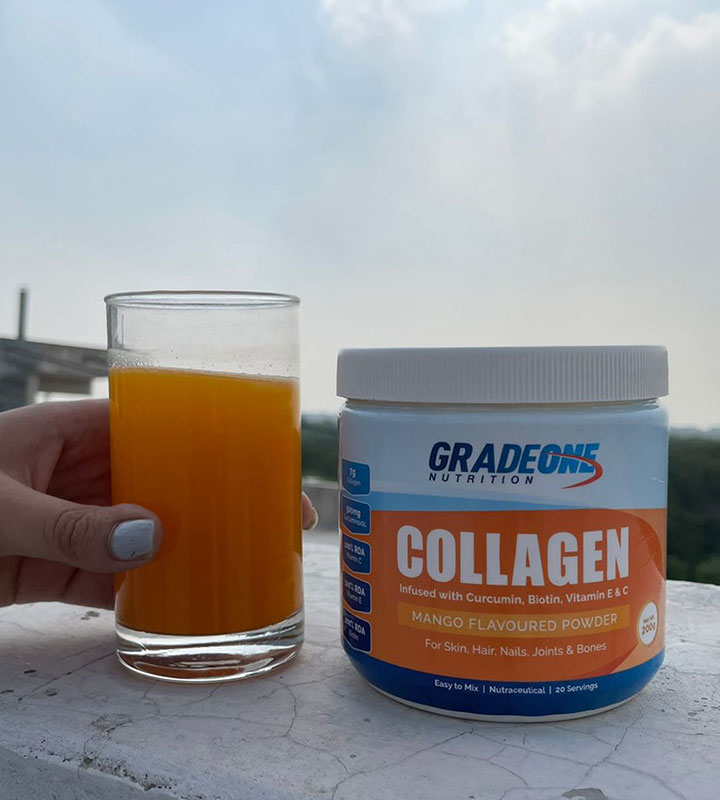 I ordered GradeOne Nutrition's hydrolyzed collagen powder. It is available in mango flavour and comes in a packing of 200 grams. GradeOne Nutrition is a home-grown brand started with an aim to fulfil all nutritional requirements with natural and quality ingredients.
Even their website says, "… a brand that competes with the best international brands with best ingredients and yet affordable."
What is Hydrolyzed collagen?
Collagen is a naturally found protein present inside our bones, tissues, skin, and muscles.
It is responsible for maintaining joint and muscle health; skin elasticity; bone strength; thicker hair; and stronger nails. As we grow old, collagen levels lower in our bodies. This is actually our body's natural process. But poor lifestyle and diet also speed up collagen decline.
This is the reason why we need an external source of collagen. Nowadays doctors also recommend it as Collagen supplements have no side effects. They are of different types. The most common is hydrolyzed marine collagen.
As we all know that proteins are broken down into amino acids. So, our internal system uses protein. Collagen is also a kind of protein. And this means, that hydrolyzed collagen breaks down the protein into smaller amino acids so that our body absorbs them very easily and quickly.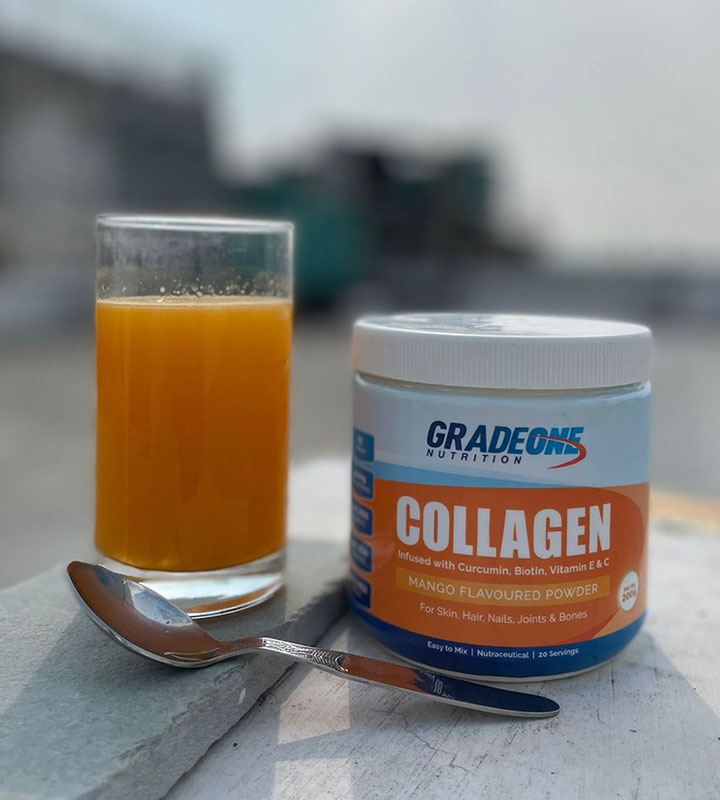 Types of Collagen Supplements
Collagen supplements mainly come from two sources- marine (Type 1) and bovine. Marine is taken from fish while bovine is derived from cow bones.
I have been using hydrolyzed marine collagen powder. I take one scoop and mix it in a glass of water. And, this is how I drank collagen every morning. It's been 30 days. And here is what I experienced during all these days.
Almost a Month with an FDA Approved Collagen Powder
GradeOne Nutrition's collagen powder is infused with Biotin, Turmeric, Vitamin C, Vitamin E, and 17 essential amino acids. It is FDA approved, gluten, and soy-free. All of these are mentioned on their label.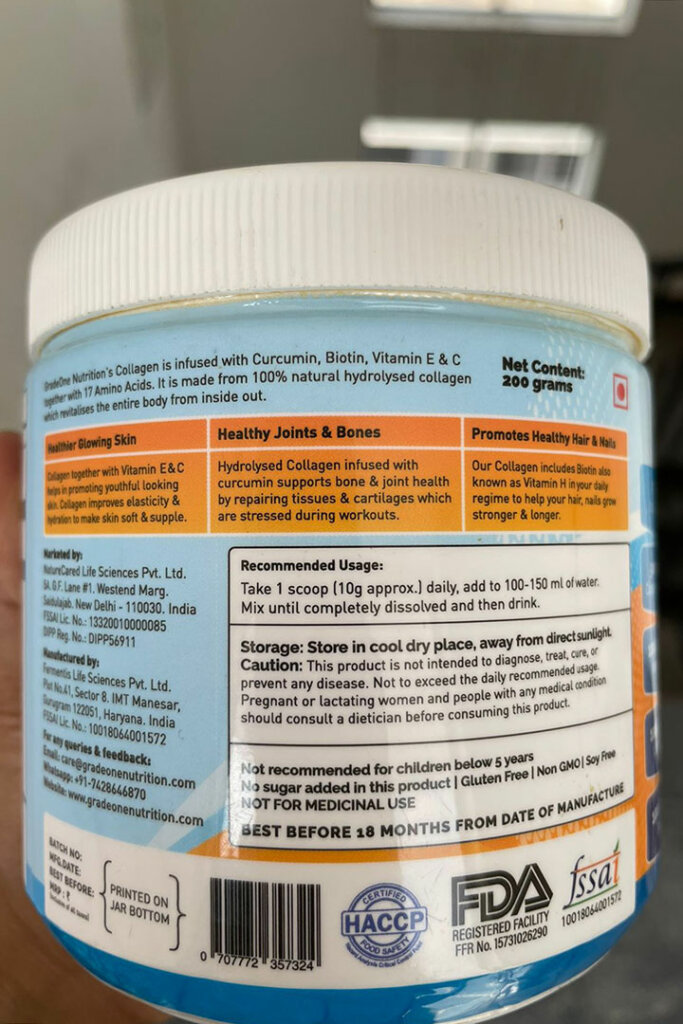 When I started taking it, I was eager to know how long I would be able to see results. Since it works majorly inside the body, I thought I would not see any visible results. But I am seeing some noticeable changes which are as follows:
My stomach feels full in the morning. Collagen is said to balance gut health too. I drink it in the morning around 8 and then I have my coffee. I feel totally full till 1:00. And then I take my lunch. In this way, my weight has also been managed.
I work out daily and I could not stay in the gym after 40-45 minutes. But I am experiencing renewed strength. Now I exercise in the gym for one whole hour.
After about two weeks, I saw my nails were growing faster. I went to my regular nail parlour to get a manicure and the lady doing it told me my growth improved.
I could also notice that my skin texture has also enhanced. It looks much brighter now. I can not tell about skin elasticity so soon.
Lastly, my hair volume has increased considerably. Hairfall is almost gone and my hair lengths have grown.
Best of all was the flavour, generally unflavoured collagen supplements are very bad in taste but this was Mango flavoured and it was so easy to mix and drink.
Where From You can Buy?
GradeOne's Website and Amazon
And, that is my overall experience. I will continue drinking it and will update you after a few months.