Online boutiques have always been a crowded niche, thanks to the ease of online business without the hassles of managing real property.
Moreover, with the exponential growth of the e-Commerce business, it's evident that competition between online retailers is at its peak, and so is the saturation of online boutiques.
Nowadays, every business tries to dive into the online business because of the boom in digitalization. If you solely browse "best online boutiques," you get millions of results.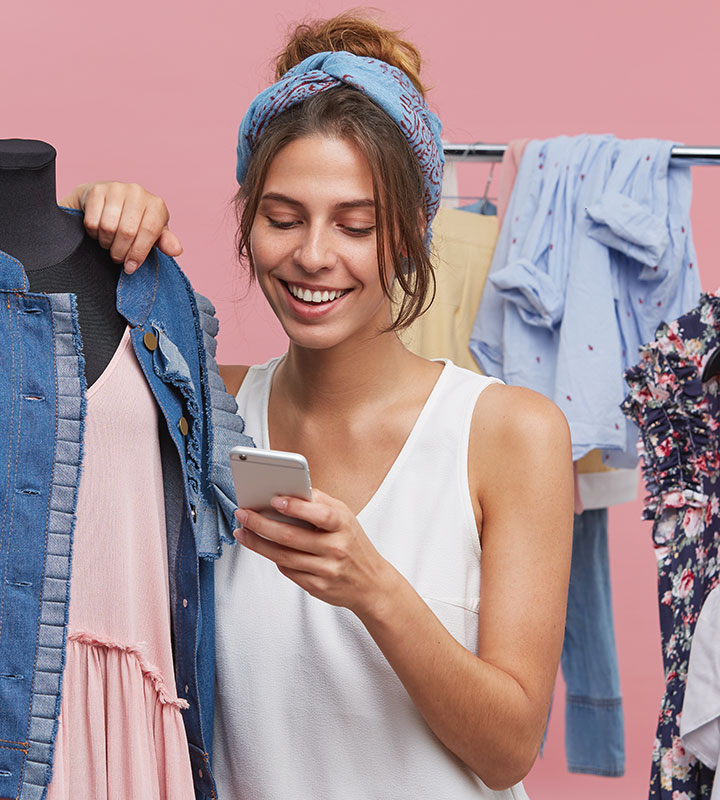 Is it still reasonable to invest in online boutiques in 2022? Or are online boutiques oversaturated? Before you make any assumptions, let's read here in detail. I assure you, you will get all answers to the skeptical beliefs about starting your e-Commerce store and online boutiques.
Why Is the Online Boutique Business Oversaturated?
It's a sad reality; the online boutique and fashion industry have reached saturation. Reasons? Too many clothing styles, fashion statements, and brands that are shouting to be fashion icons are the reasons for saturation in the online fashion industry.
Also, the demand for clothing and accessories will be declining in 2022.
The saturation in the market world also happens due to the ease of online business and emerging technologies that make existing businesses outmoded.
Another reason is existing businesses are serving products and services to meet the requirement of clients. Thus, customers don't look for the new online boutique to have products and services.
Is It Good To Start An Online Boutique In 2022?
No doubt, there's immense competition in online boutique businesses, but starting your online boutique is extremely profitable. According to a Statista report, accessories and apparel online boutiques, including the fashion niche, will generate more than $ 295.7 billion by 2025.
Can I make Good Profits from Online Boutiques?
According to recent stats, the online apparel, fashion accessories, and footwear only hit around $180.5 billion in the US.
Hence, you have ample opportunities to make a handsome profit from your online boutique. You only need to follow the unique and perfect strategy to promote and keep an eye on your competitors. Moreover, understanding the buyer's persona can help you achieve your goals faster.
Online Vs. Offline Boutique Business
Before running a business online or offline, it's better to understand business structure and operations deeply. So, let's take a look.
Offline Business is about Personal relationships with Clients
An offline store allows the customer to watch everything straightforwardly. Besides this, customers can meet store owners in person and know them.
They will show you the products that can help you. This helps to foster a long-term relationship with clients.
On the other hand, an online store may allow you to ask queries through live chat and other valid options. But you cannot have a personal meeting with the store owner. This may weaken the relationship with the clientele.
Customers Can See Stock in Real in Offline Stores
The biggest perk of offline stores is that customers can easily check the stock in real and decide by considering all the aspects.
This also helps to nurture relationships with clients for the long term. Moreover, customers can easily decide which product is beneficial for them. In online business, customers can only see the product they want to see, not in reality.
It may create vague thoughts in the mind about particular products. Hence, purchasing decisions are always confusing.
Online Business Brings Flexibility
Online business offers flexibility of the business. You can sell your products to customers, businesses, and sellers. In offline business, you can sell to the customers or lower sellers only. Moreover, you can operate your business from anywhere in the world and even from your remote zones.
The return Rate is less in Offline businesses
The next best thing about offline business is that owners expect lower return rates. This is because the customer decides to purchase by checking the product. However, in online stores, customers cannot verify products unless they receive them. Thus, online business is likely to have higher return rates than offline stores.
Online Stores Allow Global Reach
With online stores, customers can attract customers present worldwide. Moreover, you can sell your valuable products directly to customers worldwide with the unique and perfect strategy to promote.
However, you are restricted to a small geographical location with an offline business.
Online Business Ensures Round-the-Clock Availability
The biggest perk of online stores is you can shop anytime without worrying about time. Offline stores do have certain limitations of timings and geographical boundaries.
Online Businesses Require Less Operational Cost
Lastly, an online business requires the minimum cost to set up. You don't need staff and stores to run your business which cuts the operational cost.
At the same time, in an offline business, you have to invest in managing stock, operational areas, and other utility bills, which increases the cost of running a business offline.
FAQs
Q. Can fashion be sustainable?
A. To be honest with you, fashion isn't sustainable at all. All the fashion items that are manufactured create greenhouse gasses while shipping also. Only less than 1% of apparel and clothing are recyclable.
Q. Is the fashion industry oversaturated?
A. Fashion industry is fragmented due to intense competition and saturation in production. Moreover, the fashion industry has been facing challenges in sustainability, maximum productivity, and production opportunities which is why the fashion industry seems to be saturated now.
Q. Is the online clothing business saturated?
A. Sadly, the online clothing industry has become over-saturated. Since last year, many online boutiques started but didn't exist due to oversaturated markets.
Bottom Line
So, I hope this article has answered all your queries. Fact is oversaturation comes in any business, be it online or offline. Still, there are many more chances to earn maximum revenues by starting your e-Commerce store of apparel and fashion accessories.
The only thing you need is to understand the niche and clear strategies of marketing and campaign. This way, you can stand out from the crowd even in a highly saturated marketplace.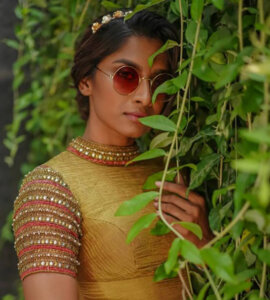 Check out an amazing compilation of the trendy blouse designs perfect for women of all ages.
Read More