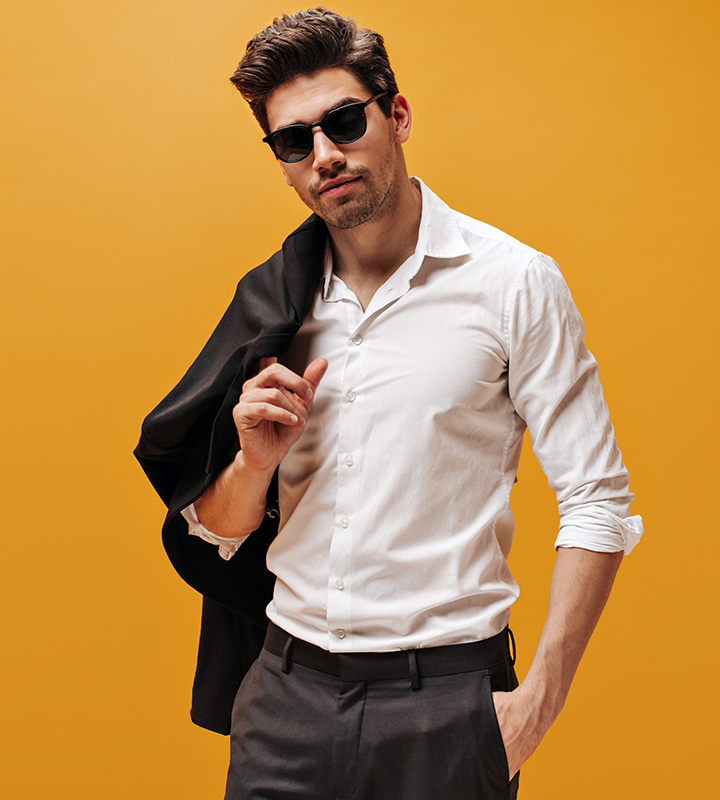 With trends emerging left and right, discovering your style can be challenging. We can try out many options, from high-fashion and streetwear to minimalistic and bohemian. It can be easy to get lost in a sea of possibilities.
But finding what feels authentic to you in terms of your clothing choices should be an exciting journey of self-discovery.
The main reason why fashion will always be around is because it is a powerful tool for self-expression. It is part of defining who we are and how we want to be seen by the world.
Researching different styles for inspiration can be incredibly helpful. Still, the key to finding your unique style is understanding that it goes beyond simply following trends or copying others. It's about discovering what reflects your personality, making you comfortable and empowering you.
So, if you're ready to unveil your authentic style, keep reading for tips and insights to guide your journey.
Personal Style as A Reflection of Your Individuality
We all have our unique personalities, traits, interests and experiences that shape us into who we are. What's great about fashion is that it allows us to express ourselves visually, instantly communicating what we value, how we feel and the image we want to project to anyone we meet.
So, it becomes easier to translate that into our style when we have a good grasp of our individuality. And as we continue to grow as individuals, it also evolves and develops with us.
Our style is more than just our clothing choices. It encompasses everything from how we carry ourselves to our accessories and even the colors and patterns we gravitate towards.
By paying attention to these factors and experimenting with different combinations, we can pinpoint what resonates with us and makes us feel most confident, building a wardrobe that mirrors our authentic selves.
However, like solving a puzzle, we must consider that finding our personal style takes time and patience. There will be moments when we'll feel uncertain and unsure of our choice, but that's part of the process.
We must allow room for change and growth and step out of our comfort zones occasionally. As we gain more experience exploring different styles, we can gradually narrow down our preferences and refine our personal style.
Building Blocks of Your Signature Look
It's essential to start with a solid foundation when beginning the journey of finding your style. This means going back to basics.
A strong foundation involves knowing what colors, patterns, fabrics, cuts, and silhouettes flatter you most and investing in essential pieces you can mix and match to create various looks.
Colors, patterns and fabrics
Like any art form, colors, patterns and fabrics are crucial in creating an impact. However, only some design elements will work in some art pieces. Similarly, only some colors, patterns and materials will be flattering for some individuals.
It's essential to consider your skin tone, hair color and other preferences when choosing the colors of your clothing. Certain colors can enhance your features and make you appear radiant while others may wash you out or clash with your natural coloring.
Patterns are a great way to add fun and personality to your outfits. Patterns can communicate different moods and styles, from bold stripes to floral prints to geometric shapes.
They can enhance or complement your overall look, depending on your body shape and type.
When it comes to fabrics, pay attention to the textures and feel of different materials. Some fabrics may be more comfortable and complimentary on your body, while others may not drape as nicely or feel too stiff.
It's also important to consider the climate and occasion when choosing fabrics.
Try experimenting with different color combinations, patterns, and fabrics to see what resonates most with you.
Silhouettes and fits
Ensuring that your clothing is well-fitting is key to achieving a polished look.
By learning to work with the right silhouettes for your body shape, you can highlight your best features and create a balanced appearance. For example, if you have an hourglass figure, choose garments that cinch at the waist to emphasize your natural curves.
If you have a more rectangular body shape, you can create the illusion of curves by opting for garments with volume and structure.
Paying attention to the fit of your clothing is equally important. Refrain from wearing ill-fitting clothes that can make you look sloppy and unprofessional, especially when you want to make a good first impression in a work environment.
Well-fitted garments will make you appear more confident and put-together.
Accessories
Accessories can make or break an outfit. They're the finishing touch to any ensemble, like icing on a cake. They're also an excellent way to customize your look, making it more personal and unique.
Accessories range from jewelry, bags and belts to scarves, hats and shoes. Knowing what accessories to wear will depend on the vibe you want to portray, the setting you're in, and the occasion you're attending.
So, choosing the right accessories can add extra flair and elevate your style to the next level. For example, if you're going for a casual look to wear to brunch, you might opt for a dainty necklace, a pair of statement earrings, an elegant shoulder bag and low block heel sandals.
The Beauty of Cultivating Your Style
Infusing your style into various life aspects can reflect your personality, values and individuality. Like self-discovery, finding your personal style is a continuous process and an exciting journey, especially when you know that it can evolve and change along with you.
While the latest trends can inspire some of your looks, they should not be the sole determining factor in how you dress.
By dressing up authentically and expressing yourself through your style choices, you can project a sense of who you are and who you are becoming. Your style is a reflection of your self-narrative, your personal agency and your ongoing sense of self in an ever-changing world.
So, the next time you find yourself stressing about discovering what fashionably resonates with you, remember that your style is your own, and no one can tell you what feels right or wrong for you.