For various reasons, including a lack of understanding or a fear of the consequences, people may choose to forego a hair transplant. Dr. Audumbar Borgaonkar, an expert for hair transplant in Navi Mumbai, would like to shed light on all facets of this operation.
Graying and thinning hair have grown far too familiar in recent years. The problem is widely discussed, from businesses to social media influencers, from movies to web series.
While many rely on home cures like applying onion juice and preparing ayurvedic hair packs, as well as medication, just a handful turn to hair transplants for comfort. There are various reasons why someone would choose not to use this approach, including a lack of awareness or fear of penalties.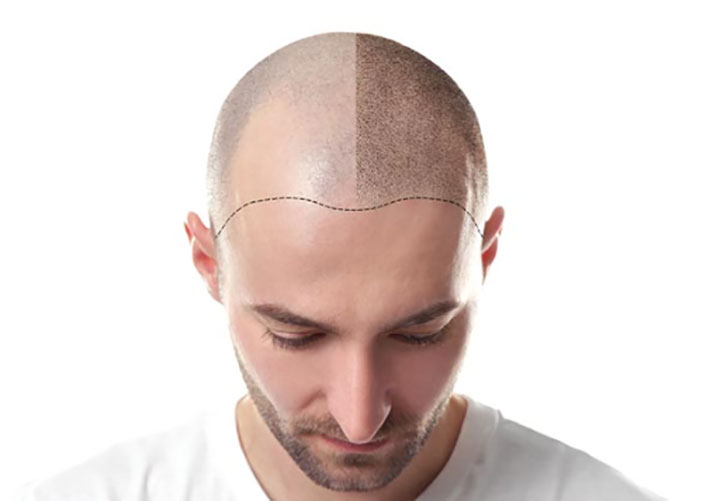 We spoke with a renowned hair transplant expert from Navi Mumbai to debunk common misunderstandings, learn how hair transplants work, and weigh the risks and benefits.
Dr. Audumbar Borgaonkar, a well-known plastic surgeon, developed the Areeva Cosmetic Surgery Centre, a fast-growing clinic in Navi Mumbai for various cosmetic operations, particularly hair transplants.
As a Plastic & Cosmetic Consultant and Hair Transplant Surgeon, he runs Areeva Cosmetic Surgery Centre. Dr. Audumbar's goal is to restore his patients' hair and treat their hair loss problems while maintaining their safety and excellent health.
Areeva Cosmetic Surgery Center is the best destination in Navi Mumbai for economical hair transplant costs and high-quality hair treatments, with over 1000 satisfied patients.
Dr. Audumbar Borgaonkar acquired his medical training and speciality at Grant Medical College and the Sir J.J.Group of Hospitals.
He has spent over 15 years honing his skills and gaining extensive experience treating patients with hair loss and doing FUE transplant procedures. Dr. Borgaonkar is also a member of the Indian Plastic Surgeons Association and the Indian Surgeons Association.
Explaining Hair Transplantation in Brief
"Hair transplants are performed on the hair's follicles or roots. These strands of hair are placed in a new location known as a recipient. They are extracted from the donor site, the back of the head or the sides, or from another body region, where the hair stays practically forever.
We supply circulation to the hair follicles when they're placed in the correct spot, and once that happens, the hair transplants begin to develop and continue to grow normally.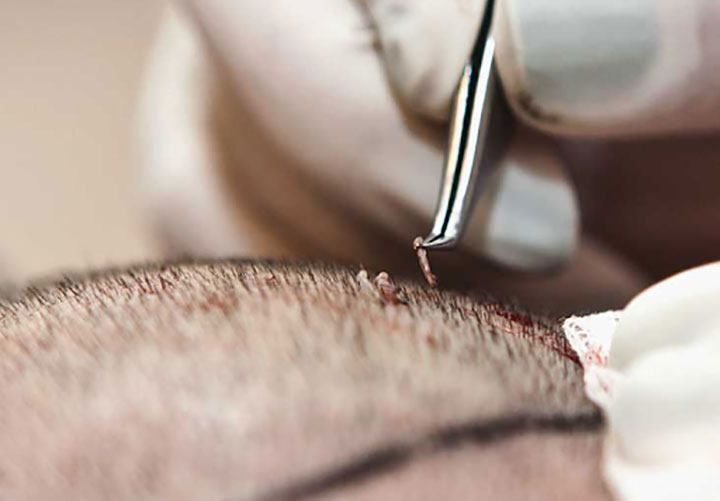 Hair transplants are most typically performed on the face (eyebrows and beard) and the head, with the anterior portion, front, and crown areas being the most popular. Because the donor hair grows and acts like it would if it were present at the back of the head, hair transplants can last as long as the hair would have endured in the back of the head, which is up to the age of 80 or even beyond, according to Dr. Audumbar Borgaonkar.
"Hair transplants are used to add extra hair to a thinning or balding area on your head, beard, brow, or chest. It involves transplanting hair from thicker sections of the scalp (typically the back of the head) or other body parts to thinning or balding areas of the scalp.
Different Hair Transplantation Methods
FUT (Follicular Unit Transplantation) and FUE (Follicular Unit Extraction) are the two most used hair transplant methods (Follicular Unit Extraction). Both of these procedures work to restore fuller, more natural-looking hair.
Individual hair follicles are transplanted in both FUT and FUE procedures. For patients with grey hair, hair follicles are transplanted from the donor area to the bald spots in the same way that traditional hair transplants are done, but the patient's hair is grey or going grey.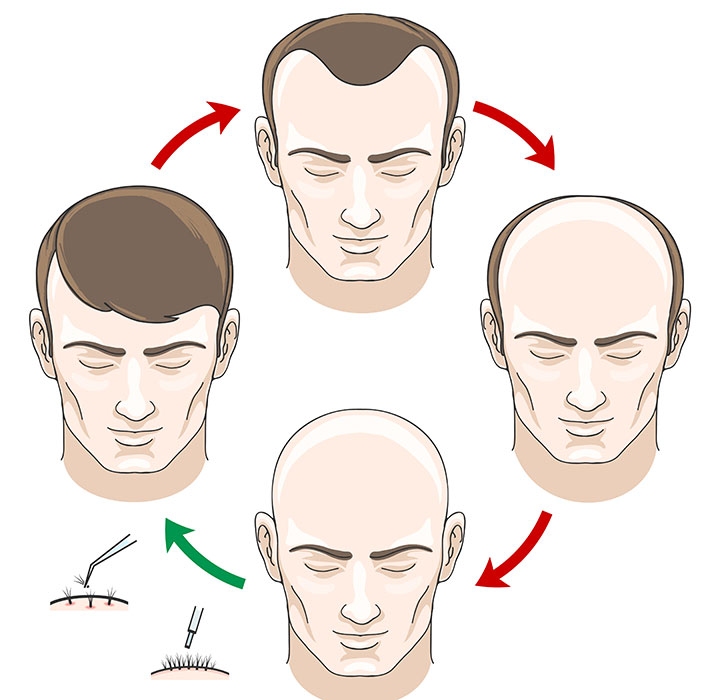 Despite popular belief that grey hair follicles are less effective than coloured hair follicles, facts reveal that this is not the case. Except for colour, there is no noticeable difference between pigmented and white hair during a hair transplant," said Navi Mumbai'sMumbai's hair transplant doctor.
"The dangers and difficulties associated with hair transplant anaesthetic cause the patient is given local utilize anaesthesia to alleviate pain and the hair utilized is taken from their own body or head. This treatment uses no artificial components, so there is no chance of infection.
One thing is important to keep in mind. A professional should do a minimum to minimize scarring, abrupt hairlines, and hair growth in various directions. The benefits include hair restoration on bald regions using hair minimized from the patient's own body, which minimizes the possibility of infection and complications," the physician explained.