Tortoise shell glasses are a timeless classic made modern with fun colors and shapes. The glasses remain a great fashion choice and are a look that may stay in style for a while.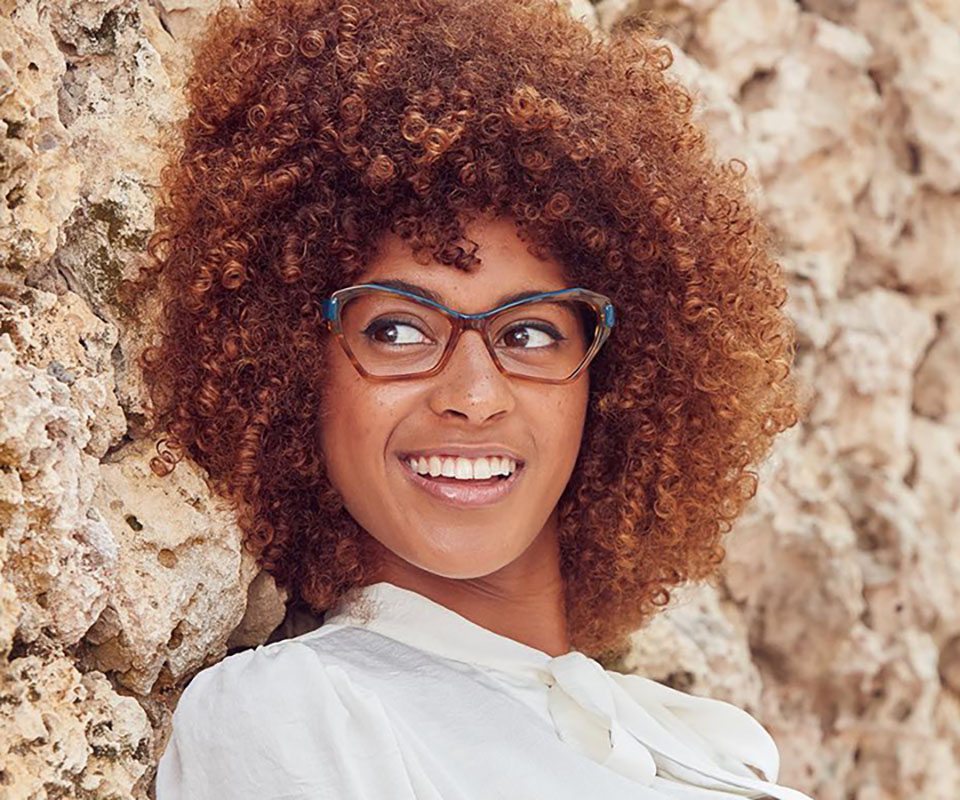 They can look great on all genders, ages, and face shapes. Here are different types of tortoise shell glasses.
History of Tortoise Shell Glasses
As many things do, tortoise shell glasses got their name from the material they were made out of: hawksbill turtles. In the 1920s, the shells of these turtles and other tortoises were harvested for things like guitar picks, combs, and glasses because people loved the unique markings.
Fortunately, the use of actual turtle shells to make these products was banned in the 1970s. Glasses manufacturers switched to plastic material and added the unique color during the manufacturing process.
1. Round Glasses
Round glasses have a circular-shaped, curved lens that blends in naturally with your facial characteristics. The circular lenses flatter the face by bringing more emphasis to your face than your height or attire. Round glasses are great if you want to draw attention to yourself, not your attire.
A face with a square jawline and angular features looks best in round glasses. With a broad chin, cheeks, and forehead and a prominent jawline, square-shaped faces are unique.
Dark frames are an ideal option for square-shaped faces than light-colored frames as they help create contrast.
If you have an oval, rectangular, or oblong face with prominent features, round glasses will look great on you.
Thin, large, and round frames blend well with bold features. Round frames soften sharp features by giving your face a softer, balanced appearance.
But this does not mean you cannot wear circular glasses if you have a round face. Wearing eccentric, edgy circular spectacles with translucent frames can help an individual with a round face unleash their beast features.
2. Cat-Eye Glasses
These glasses have a playful shape. The frames will make you stand out if you want a bolder, classic look. Cat-eye glass frames are bolder towards the top, and the bottom has lighter design details.
The frames also increase in width at the top of the frame. The frame's peak near the temples is what epitomizes the cat-eye design.
In the past, cat-eye glasses had larger frames. Today, modern styles feature a more formal and sleek design while incorporating the typical cat-eye design.
With retro accessories and clothing remaining popular, the thicker, older-frame cat-eye glasses are still an excellent choice for many.
These glasses look great on all face shapes. But they look best on bottom-heavy face shapes like triangular, round, and square as the frame helps to balance the features.
Glasses with angular lines are best for a fuller, round face. Choose glasses with oversized frames that curve upwards, thicker frames, or sharper edges.
The choice is ideal for those who want to draw attention away from a fuller jawline or a rounded cheek.
Cat eyeglasses come in many styles and variations, so you can wear them on different faces.
3. Oversized Glasses
Oversized frames help center the eyes, making your eyes pop and facial features appear more symmetrical. They add some intrigue to your look and draw other people's attention.
Oversized glasses also create a look of class and intelligence. When paired with a stylish outfit, these simple frames can add some sophistication.
You'll have more control of your overall look by pairing your clothing items with oversized glasses.
They cover a large part of your face, making them effective at amplifying your best facial features and hiding imperfections.
The glasses have large lenses, which increase the visibility range. They are a practical choice for prescription glasses because you can see every angle without moving your head.
4. Aviator Glasses
Aviator glasses feature a thin, wide metal frame. The teardrop-shaped lens and the double bridge that makes the nose curve make the design easily recognizable.
The glasses often have reflective or dark lenses that cover the eyes, providing excellent protection from sunlight.
They offer a wide field of view, making them a good choice of eyewear for doing activities or relaxing outside on a sunny day.
The glasses are a timeless vintage style, and new versions have emerged with different sizes, colors, lenses, and frames.
Luxurious and practical, aviator glasses are ideal for any gender or age. They are suitable for almost all face shapes. For heart-shaped, oblong, oval, and square faces, aviators are an ideal choice.
5. Horn-Rimmed Glasses
Horn-rimmed glasses have gone in and out of popularity from the 1920s to today. This style is meant to make the wearer stand out, giving them a stylish intellectual appearance. The frames are thick and extend further out than other styles.
The frame thickness can widen your forehead, balancing out certain face shapes. The rounded bottom of the frames can soften sharp facial features.
This frame style fits oblong, oval, round, square, and triangle face shapes. If you want a bold look and thick frames, horn-rimmed glasses are the perfect choice.
6. Choosing Frame Color
Face shape is important to consider when choosing glasses, but eyeglass wearers must also consider frame color. Tortoise shell glasses come in a variety of colors, including brown, green, black, orange, yellow, red, honey, and clear.
People with fair skin tones should wear brown and honey colored frames. Classic brown frames work great for people with light skin tones. And for people with darker complexions should wear colored frames.
Do not feel afraid to experiment with colors. Some glasses suppliers will offer options to order glasses with the prescription to see how they look on your face beforehand. Some offer options to upload photos to see how the frames look on your face.
And other suppliers will have pictures of different looking models wearing the frames so you can compare your face shape and skin tone to the models.
Buy Tortoise Shell Glasses From a Reputable Store
Choose tortoise shell glasses that match your face. Buy from a store with a comprehensive collection of tortoise shell sunglasses that feature UV-protective, premium-quality lenses.
Whether you want sunglasses, prescription lenses, or readers, they must offer exceptional optical quality, consider eyeglass frames in Dubai.
Prioritize lenses crafted to match your unique needs and have an anti-scratch, anti-reflective coating to maintain them in great shape.