Hola sweethearts! Welcome to Cosmetics Arena. It is almost the mid-week and my skin has already started becoming tired :P. So, I thought of sharing something that can pamper my dull skin. And here I am with the review of Mitti Se Aloe Clay Cleanser and Mask.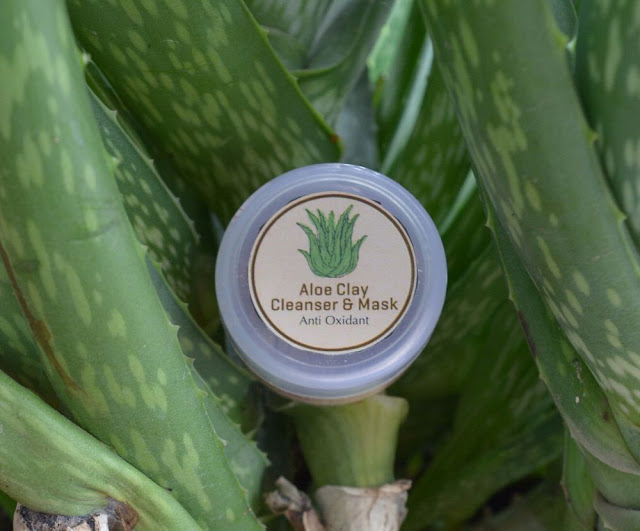 Mitti Se is a brand that believes in purity. All of their products are based on natural elements. They are 100% natural, handmade, chemical free, against animal testing, vegetarian and preservative free. I bought several products from them and got this aloe cleanser as a sample. I have used it thrice since. So, let's jump to the review without much ado :)).
Price: INR 250 for 80g
Product Description and Ingredients: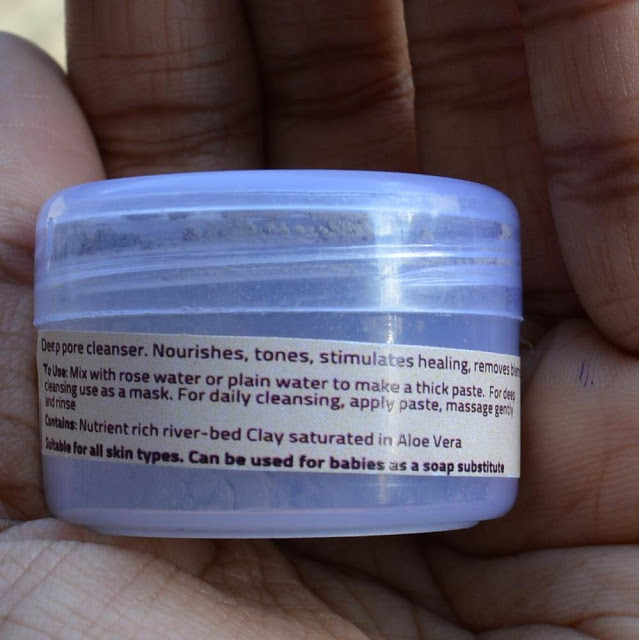 It is a sample size product. So, because of the lack of space, they could not incorporate the ingredients. I looked for the ingredients on their website and found them quite enticing. It is composed of Black clay from the river bed, Aloe Vera and Sarora which is a wild fruit. This is the most simplest ingredients I have ever seen in my life. It deserves 5/5 for the simplicity.
My Experience with Mitti Se Aloe Clay Cleanser and Mask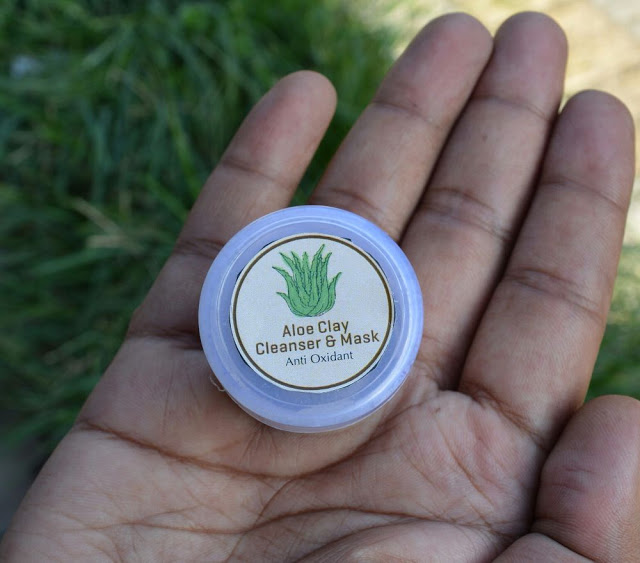 As I said that I have used it thrice only. And it came into a sample size tiny cutie tub. The full size tub is also quite cute and simple.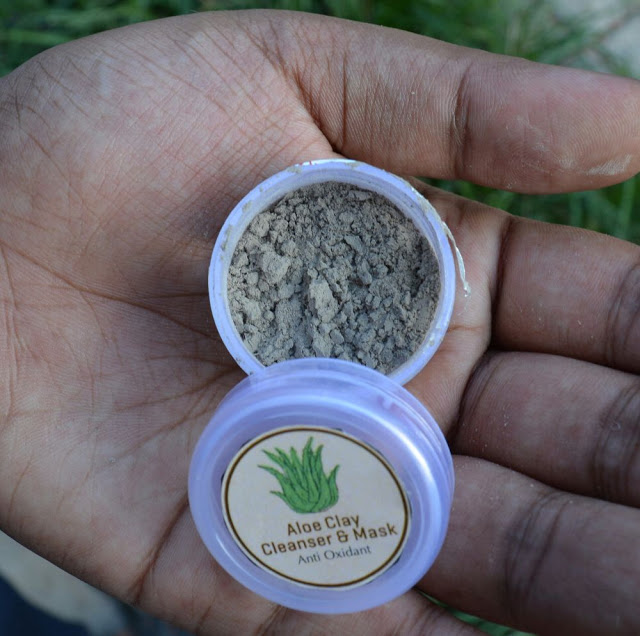 I love the way it feels. The texture is very fine and light. It forms a very very smooth paste. I think this is an amazing quality that a mud mask should have. It feels very light while applying on the skin. 
The color is exactly the same as mud. It shows the purity and truly justifies their claims to be 100% natural.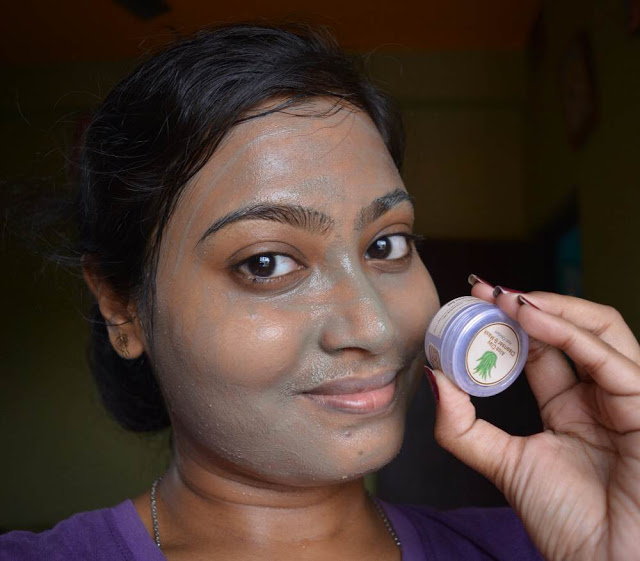 When I first used it on my face and neck, I felt that it is a deep cleanser. And literally, it can pull out years old dirt and pollution from your skin. I am not joking at all. It is seriously an amazing cleanser that just makes skin super soft and smooth. No, it does not provide any moisturization although they never claimed to do so. But it definitely gives a little hydration to the skin which oily skin people would fall in love with. I followed up immediately with a moisturizer. My overall experience with this mud cleanser was great. And I would definitely go for the full-size tub.
I have no problem with the tub, yet I felt it could have been better if they had offered a bottle based packaging similar to their powder face wash. 
***CA IMPRESSION: 4.9/5***
If your regular charcoal face mask has been finished and you are thinking of to switch to something else, then I must say that try this for once. It is almost similar to Activated Charcoal. And your skin would love the difference. I would recommend Mitti Se Aloe Clay Cleanser and Mask to everyone. It is an unisex product and is suitable to every skin type.
This is all for today. I hope this review has helped you. Take care, my sweethearts. Love you all. Join me on Instagram and let us celebrate womanhood every day. 
Thank you for reading. Have you used Mitti Se products? Please share your experiences here. Love you all.