Quick pop-quiz to begin this full-on informative article, what is it that makes Athleisure one of the most popular choices of outfits today?
 Any guesses? The answer is pretty much in the term itself – Athleisure. They are so efficient that an athlete can perform effortlessly in them PLUS they are so comfortable that one can simply live in them. The bonus? They are so in trend; they automatically give the wearer a cool vibe.
The Growth Spurt of the Century
It seems like the whole world has gone crazy over athleisure. From Yoga pants to Exercise dresses, from fancy sports bralettes to next-level t-shirts, it has captured everyone's imagination.
Fun fact – it is now a 300 billion dollar industry and it doesn't look like letting up now. We mean, take a look… even die-hard fashion romantics and the bohos are giving in to the 'athleisure moment'.
Let's try and understand why this is so cool.
Athleisure designers have access to materials that wash easily and are easy on sweat. These qualities make them comfortable to wear and wash. Plus they look different when worn in different combinations, making it versatile.
The word combines two words that on the surface, are contradictory – athletic and leisure. As early as 1979, the term was used in an issue of Nation's Business to describe garments and shoes designed for those who want to appear athletic.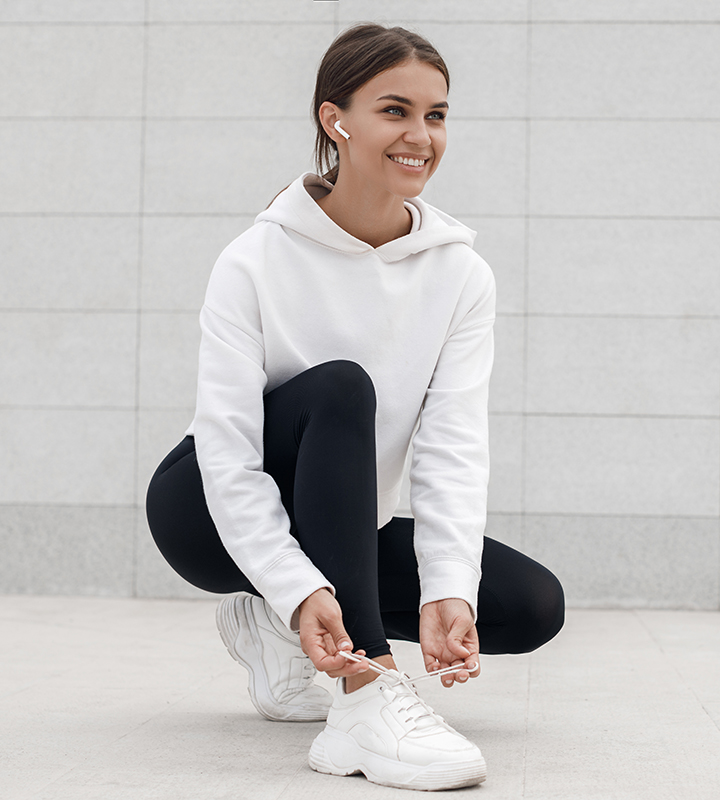 The word was officially added in the Merriam-Webster dictionary in the year 2016 as "casual clothing designed to be worn both for exercising and for general use."
A few decades ago, people wore clothes that were dictated by the event they were attending. Cut back to today, people want a one-size-fits-all approach to their wardrobe: What can take me from walking the dog to running errands to the gym?
Technology has played a major role in making the athleisure what it is today. It developed and thrived because of advanced textile science that paved the way for improved performance fabrics. We have fabrics that are waterproof and breathable without looking tacky.
Picking out the right Athleisure outfit is the name of the game. Most of us do some form of workout (at least we should), it could be anything – pumping iron to running, however, there is one mistake that most men make.
It is wearing the wrong apparel to the gym, to make it worse, choosing loungewear for the gym! The gym is one place that needs a specific type of apparel, that is technologically-enhanced and sweat-absorbing fabric.
The reason why we must wear the best athleisure brands to the gym is that the type of clothing interferes with our capacity to work out and annoys the skin. While working out, it is natural to sweat and excessive sweat can affect our skin and health adversely.
What are the options men have?
Even men do have options when it comes to clothing! Here are some that you can explore to don a dapper look when you hit the gym next!
Athleisure T-shirts
Using the perfect absorbent fabric, these t-shirts are stitched to perfection. They are comfortable, and snug, come in a range of colors and designs, and best of all, look really smart over a pair of joggers or pants. You can choose to wear them for your morning run over a pair of shorts or grab a pair of jeans to go with them. Because they are made of stretchable fabric, they are your perfect gym partners!
Athleisure Joggers
Here is a trend that we can all get behind, right boys? Comfortable and suave, the joggers are a style statement waiting to be made. They are not just workout essentials anymore. When worn well, they can make you look cool, put together, and trendy. Just go and pick your favourite pair already.
Athleisure Shorts
The perfect fabric blend and length make one relax automatically. Nothing screams "comfort" more than a pair of well-cut shorts. Keeping up with the glamorous versions of Yoga bottoms and Trackpants, the athleisure shorts are a vibe by themselves. Perfect for a quick jog and equally perfect for pumping iron, shorts are indeed a man's best friend!
Athleisure Vests
When the days get hot, it is time to get out your best, we mean, vest! Suited for intense activities like cycling, gymming, or sports, a vest can elevate your look to the next level. When you pair them with the right pair of shorts or joggers, you can upgrade from casual to cool in a jiffy.
But have we wondered, why do we not invest in the best athleisure brands? The main reason besides laziness is budget constraints. Many of the best athleisure brands are not affordable to many Indians.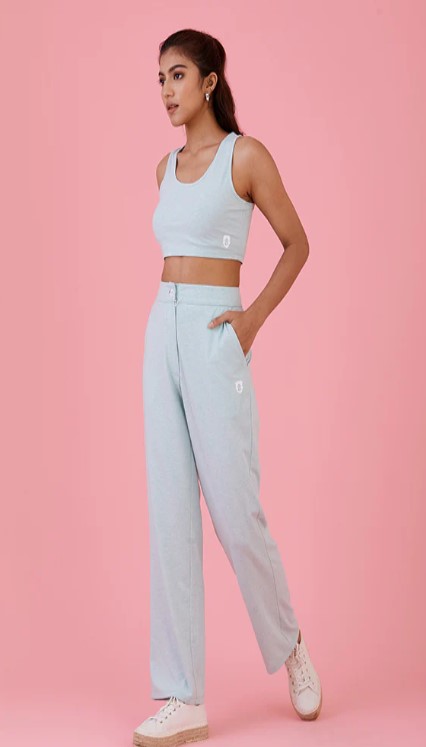 We have you covered here! We have come up with a  brand that is  affordable and yes, they do lend a stylish look to your ensemble too and that is Muvazo, our personal favorite.  
Muvazo offers some trendy athleisure options that are made of sustainable fabrics. This blend of fabrics makes the apparel super soft in texture and skin-friendly.
Muvazo products are of premium quality and offer breathability of the skin which makes them the right choice to be worn to perform high-intensity workout sessions. The athleisure options provided by this brand are a must-have for all the fitness freaks out there!! We highly recommend this brand for all your fitness needs.
You can lay your hands on these exclusive and high-quality products in the price range starting from INR 1500 to INR 2500.
Always remember, whenever you plan to buy any athleisure products, you must consider comfort first followed by style. The products should be practical in design and offer you the ease of movement while performing your workouts. Besides, they should keep your skin dry to offer you maximum comfort.
We are sure you have picked a load of info on Athleisure ensembles. Now it is time for you to stock up on some of your favorites.