Wondering what you might need for your at-home mani-pedi? Looking for a comprehensive nail equipment list with pictures? Look no further. We'll get you covered with today's post.
A lot of people rely on professional services to get their nails done. A visit to your local salon can be a great ritual offering you coveted relaxation and beautiful, well-groomed nails, which, as you know, are your body's business card.
But you can never say for sure whether your next mani-pedi session will take place at the salon due to a wide array of unpredictable circumstances. That's why it's important to have some great tools for at-home use.
Nail Sets for Beginners
If you're not sure how to use all those tools that can be found in professional nail care sets, go for something simple and easy-to-use.  There're no one-size-fits all kits for your at-home nail care routine, of course. But there are some staples that can help you start out.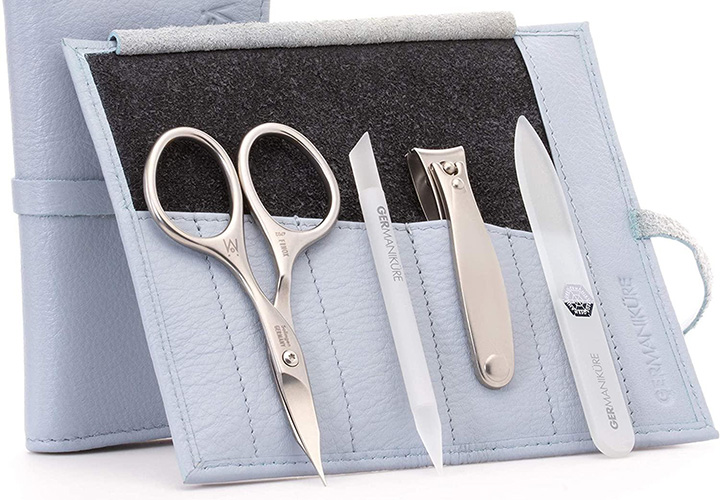 For the best possible results, you should prep your nail bed properly. With this in mind, you want to invest in a glass cuticle pusher that's safe and gentle on your cuticle.
You also won't be able to achieve desired results without cuticle nippers, nail scissors or clippers. Make sure that all instruments are made from quality materials and are manufactured in responsible and trustworthy facilities.
Just because you're just starting out on your at-home nail care journey doesn't mean you should skimp on your manicure tools. And the same goes for your nail file and emery board. Quality products will help you achieve the smooth shape and glowing finish with just a few strokes.
Professional Nail Care Sets
Maintaining your nails so that they remain in healthy and strong shape can be quite a challenging task, especially if you don't have the right tools at hand and you are not knowledgeable enough to know what things to apply and not apply on nails. Check Polish Pops to learn more.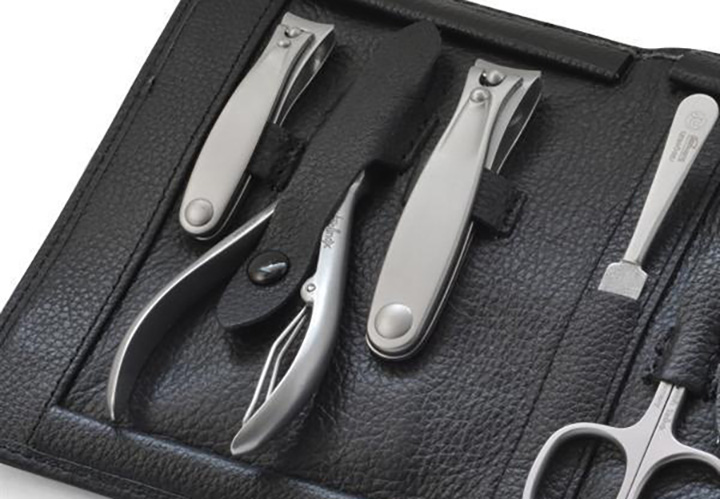 And while starter nail sets can provide you with the basic essentials, they still might not be enough for a salon-worth look of your nails.
If you have some relevant experience or just want to take your nail care routine to the next level, set your sights on professional manicure kits that come with some expert-approved instruments for salon-style nails.
Professional kits normally include all essential accessories like cuticle pushers, push sticks, cuticle trimmers, nail clippers, multipurpose scissors, tweezers, glass, corundum or emery nail files, buffers, etc.
And this manicure equipment list is by no means can be considered comprehensive.
Nail Art Kits and Accessories
If you're eager to embrace your inner nail artist, you should definitely invest in a nail art kit.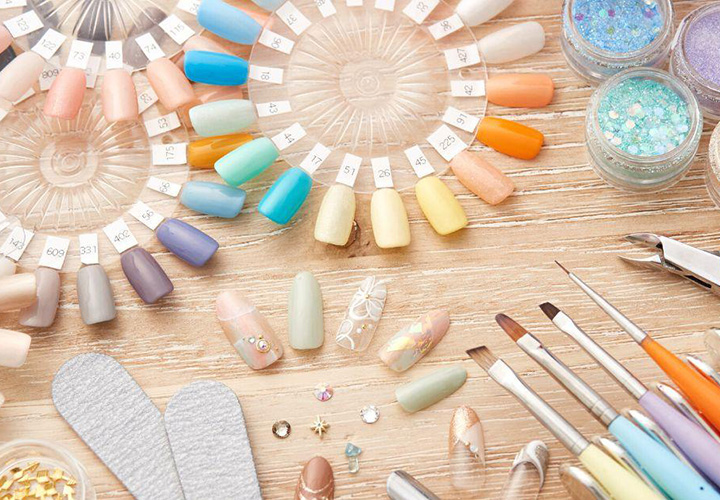 A starter nail art kit may come with a handful of basic nail polish colors and essential application instruments for a simple manicure. So, if you're a newbie, consider purchasing a basic manicure kit first.
But what are the tools needed for a manicure that stands out from the crowd? Well, the modern nail care market is overflowing with the sets that come with almost every conceivable nail polish color necessary for creative painting and enhancing nail designs.
As for the nail art accessories, the most popular of them are fine-tip brushes, nail-dotting tools, glitter and nail polish removers, nail striping tape, manicure tweezers, gems, and others.
It's what you might need for immaculately done nails and bedazzling designs.
Since each professional manicure tool was created with a specific use in mind, it's imperative that you learn and understand which one is right for your skin and nail type.
When shopping for your first kit, look for a nail equipment list with pictures. This will help you make an informant choice and ensure your manicure is always up to par.