Hey Angels! Are you passionate about beauty and makeup? Do you have a passion for writing and reading beauty articles? Well! Guess what? We are just looking for you. Come and contribute for 'Cosmetic Arena.
Nope! We are not going to judge or choose you on the basis of your profession. Skill and passion are the only two things that we are looking for.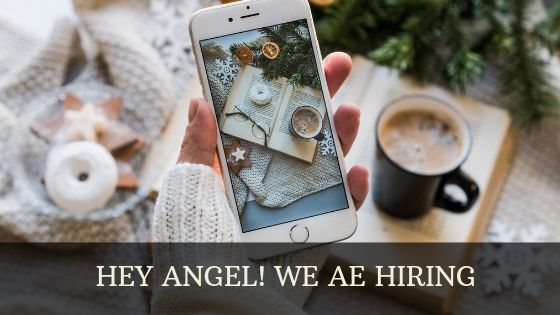 Are You Eligible? Check out the criteria
A valid Bank Account in India under your name is a must. For NRIs, if you have a valid bank account in India, you are eligible too.
An authentic photo ID proof. All you need to do is to take a photo of the id-card and email us.
Well! Are you feeling interested already? Check these out before we welcome you on board.
Only genuine reviews are welcome. Right now, we are looking for people who can write product reviews (Makeup, skincare, haircare), DIYs, generic articles (e.g. top 5 tips to get glowing skin, 3 home remedies that you never heard of, etc.).
100% authentic and original post is all we need. It must not be copied or stolen from somewhere. The number of words per post must be at least 1500+. In order to have a fresh idea, you can take a look at the other posts on this website.
Well! We don't have any issue whether you have a DSLR or not. All we want is clear and sharp pictures. We want to give our writers full-on freedom in clicking pictures. Turn on experimentation mode. Pictures taken from Google or any other are never acceptable. In case you are writing generic articles, you can use copyright free pictures taken from Pexels or Freepik.
Once the post is published, the copyright belongs to Cosmetics Arena. And, it applies to both the article and the pictures.
We believe in giving full credit to the Author. So, we make sure to publish the author credit in the bottom section of the article.  And, we would be doing the same thing for you as well.
What We are Offering You!
Generic Posts (e.g. top 10 or top 5), DIYs– INR 800 for one 2000+ words article
Product Reviews – INR 400 for one 1000+ words article
Product Reviews where the Product has been Launched recently (a week old or just 2 weeks old) – INR 500 for one 1000+ words
How We Will Pay You?
Once we publish your article, we will pay you on the second day of the month. We need the following details in order to release the payment.
Account Holder Name:
Account Number:
Bank Name:
IFSC Code:
The payment is usually made within a day. We are quite particular about payments.
How Can You Apply?
Email us a brief about you along with a sample write-up. If you are already an established writer, just send us the link.
Send us 4 to 5 topics that you want to write about here.
In case, you want to be a product reviewer, all you need to do is to send a list of products that you own. If you are a DIY lover and want to write about DIYs, pour in your ideas. Make sure the DIY is authentic and not copied from anywhere.
The moment we welcome you on board, you need to email us the doc file along with the pictures. Do not insert the images in the article. Attach all the pictures to the email separately.
The article must not contain any promotional links or any type of link. We have a separate guest post policy for that. 
So, are you ready to collaborate with us? Send all your credentials and articles at hello@cosmeticsarenas.com