Are you fed up with your thinning and unhealthy locks?
Are you seeking a cosmetic procedure that would give your hair the density you desire?
Dr. Mohit Srivastava is here to meet all of your needs. He is the specialist of hair transplant in Surat that offers the most economical treatment.
Hair N Images is the best clinic for all of your hair issues in Surat. We can help you with your hair loss and balding problems with medical treatment. In Surat, we are the finest at providing high-quality, dependable hair restoration treatment.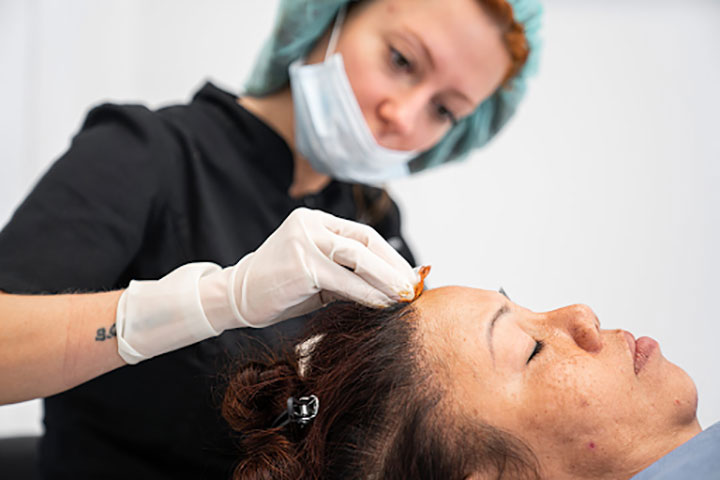 All hair implant methods are carried out at our centre according to the needs of our customers. We endeavour to exceed our patients' expectations in terms of results.
In this subject, we have the most highly qualified group of specialists working with skill. As a result, we've been able to serve a variety of patients throughout Surat efficiently.
Since 2000, Dr. Mohit Srivastava has been the director of the Hair N Images Clinic. He is one of Surat's most well-known hair transplant specialists. Dr. Mohit constantly tries to address hair problems comprehensively and thoroughly. Hair "N" Images is the greatest hair implant centre in Surat because of this therapy method.
Women's hair restoration is the focus of our female hair transplant procedure. It is one of our clinic's most advanced facilities. Since the beginning, we have performed countless successful female hair transplant surgeries.
What is the Procedure for Female Hair Transplantation?
Scalp hair is an essential aspect of everyone's overall appearance. When it begins to fall out quickly, though, it becomes much more upsetting for women. Women's hair transplant procedure is the same as men's.
Healthy hair follicles are extracted from the back of your head and implanted into the recipient area by our expert. The freshly implanted hair resembles the hair on your scalp.
It provides your hair with the density it needs. After a few months, your hair will grow normally, and you will be able to style it as you choose.
To execute women's hair transplant therapy, we at Hair  N Image hair transplant centre use any of the FUT, Bio FUE, DHT, and FUE procedures.
According to the type of hair loss you have, we determine the best approach for you, adds the Surat's hair transplant expert.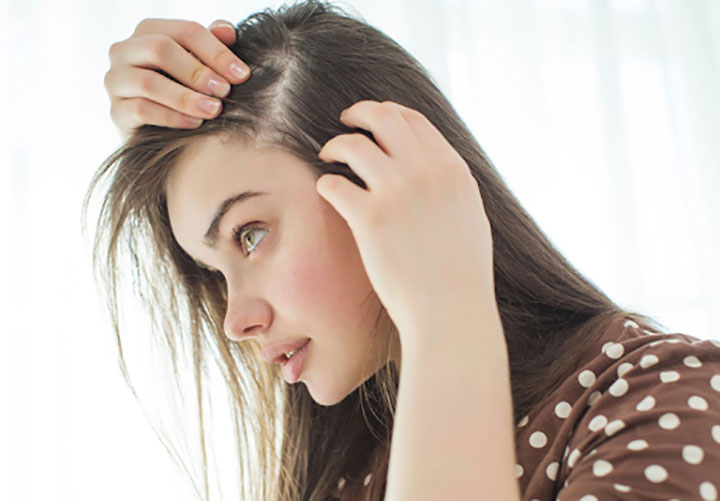 Treatment Options for Female Hair Transplantation Include
Female consumers are more susceptible to various types of facial hair restoration treatments and scalp hair transplants than male ones. The following are the several forms of facial hair restoration treatments:
Eyebrow Hair Transplant: If you have reduced hairs in your brow line, an eyebrow hair transplant can help you achieve the desired density and length.

Eyelash Hair Transplantation

: This is another highly successful operation that will give you the most beautiful and dense eyelashes possible. The procedure provides a long-term answer to all types of artificial eyelash products.
The technique for female hair transplantation is as follows:
 The procedure for female hair transplantation entails the following steps:
Our hair transplant surgeon will first do a thorough assessment of your hair and problem region.

After that, both the donor and recipient regions must be cleaned.

You'll require anaesthetic drugs to numb the area where you'll be treated.

Then, from the back of your scalp, we extract the healthy hair follicles (as the scalp is the best option for healthy hair follicles in women).

Any of the FUT, FUE, DHT or Bio FUE procedures can be used for excision.

After that, you'll need to create pockets for implantation in your recipient location.

After that, our doctor will implant the healthy hair grafts into the problem location.
Female Hair Transplant Surgery Cost Estimation
The cost of a female hair transplant varies depending on the needs of the patient. In the Hair "N" Image clinic, each hair graft costs between Rs 20 and Rs 25. As a result, the overall cost will vary depending on the requirements.
Issues That Often Arise After Treatment
Following your hair restoration therapy, you will experience the following problems.
For a few days following surgery, you may feel soreness, redness, inflammation, infection, or pain.

Avoiding heat and sun for a few days following your treatment will assist.

Avoid strenuous exertion right after surgery.

Within three weeks of operation, the freshly transplanted hair will fall out.

But don't be concerned. After a few months, you'll be able to regrow your hair.

You will have a fuller appearance in a year or two.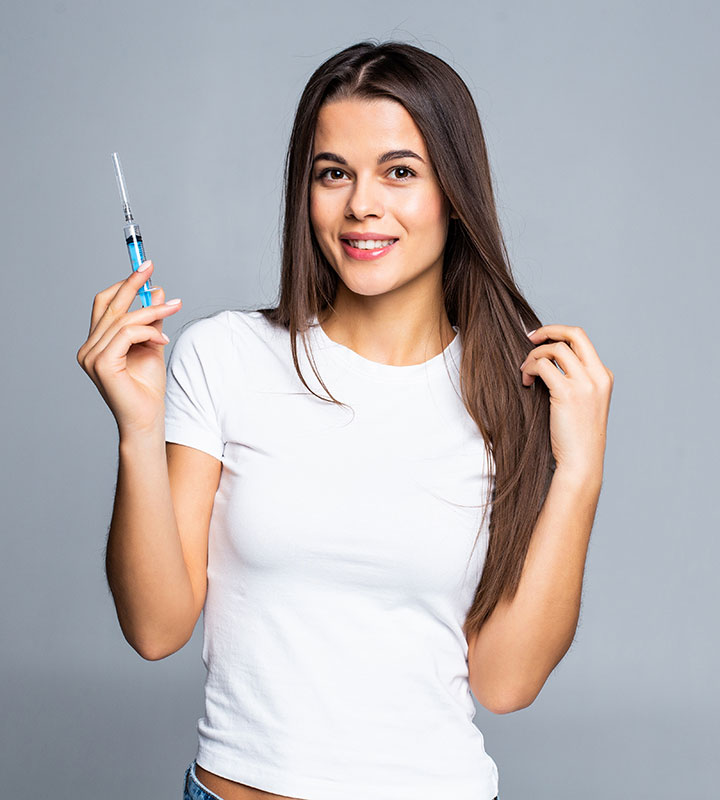 The following are some of the advantages of female hair transplantation
The procedure is non-invasive and provides a long-term remedy for female hair loss.

The procedure improves your overall appearance.

You'll have lovely natural hair thanks to the newly embedded hair.

The therapy necessitates a limited time of healing.

Because our doctor employs anaesthetic medications, the therapy is less uncomfortable.

If the treatment is performed using the FUE method, there will be no visible scars after the surgery.

Aside from FUE, there is a minimal likelihood of scarring.

Post-treatment care is simple to obtain and is provided in the comfort of one's own home.

This treatment has no long-term adverse effects.
Commonly Asked Questions (FAQs)
1. How many sessions will the treatment take to complete?
Aside from FUT and DHT, FUE and Bio FUE techniques take longer since they demand a high level of precision from the doctor. If the number of hair grafts required exceeds 3000, more than one session may be necessary.
Our doctor must also apply his aesthetic sensibility when performing an Eyebrow hair transplant or an Eyelash hair transplant. As a result, it will take approximately 7 to 8 hours.
2. Is it effective in the treatment of postmenopausal hair loss?
If you have enough excellent hair in your donor location, it is conceivable.
3. When will I be able to colour my hair again following the surgery?
Wait at least two weeks following surgery, says the Surat-based hair transplant doctor, especially if you want to colour your hair with FUT.
4. How long will my transplanted hair grow?
Because the transplanted hair behaves like your natural hair, you can grow it as long as you like.