5 Favourite Lip Balms Of Dipti From Gorgeously Flawed
Hello and Merry Christmas to all you amazing readers of Cosmetic Arenas! 
Let me give you a quick introduction of myself before we start with the post.
I am Dipti Tiwari, an (insomniac) Indian beauty blogger as well as the founder and editor of Gorgeously Flawed. If you asked me what would I take with me on a deserted island, I would say lip balm (and the unlimited supply of pizza to keep me happy while I am stranded).
…what an important piece of information to share about yourself! 
Jokes apart, we cannot deny that lip balm is -the most- essential beauty product in every girl's stash. Especially during the winters, when the weather is too brutal for our delicate lips, having a lip balm within arms reach becomes an absolute must!
I keep at least one lip balm under my pillow all the time so for me, it is -literally- within an arms reach 24*7. And today, I have been given this lovely opportunity to share my 5 favorite lip balms with you guys on one of my closest blogger buddies, Soma's blog.
We decided to do this fun collab on the occasion of this festival of joy, Christmas! We are going to talk about our favorite lip balms on each other's blogs so if you want to know about Soma's favorites, then do check out my Blog. But before that, let's talk about my favorites below! 
1. Aroma Essentials Grapefruit Lip Balm

Aroma Essentials is an Indian beauty care brand that makes tons of natural products! I had a chance to try out some of their products last year and this grapefruit lip balm was one of them.
It is a highly nourishing lip balm with a  fruity smell of grapefruit. It looks like a tinted lip balm in the tub, but it is actually a sheer one. I love using non-tinted lip balm at night as they don't stain my pillow! 😛
You can check out all other 100% natural lip balms from aroma essentials on their Facebook page. 
2. Maybelline Baby Lips Bright Out Loud Vivid Peach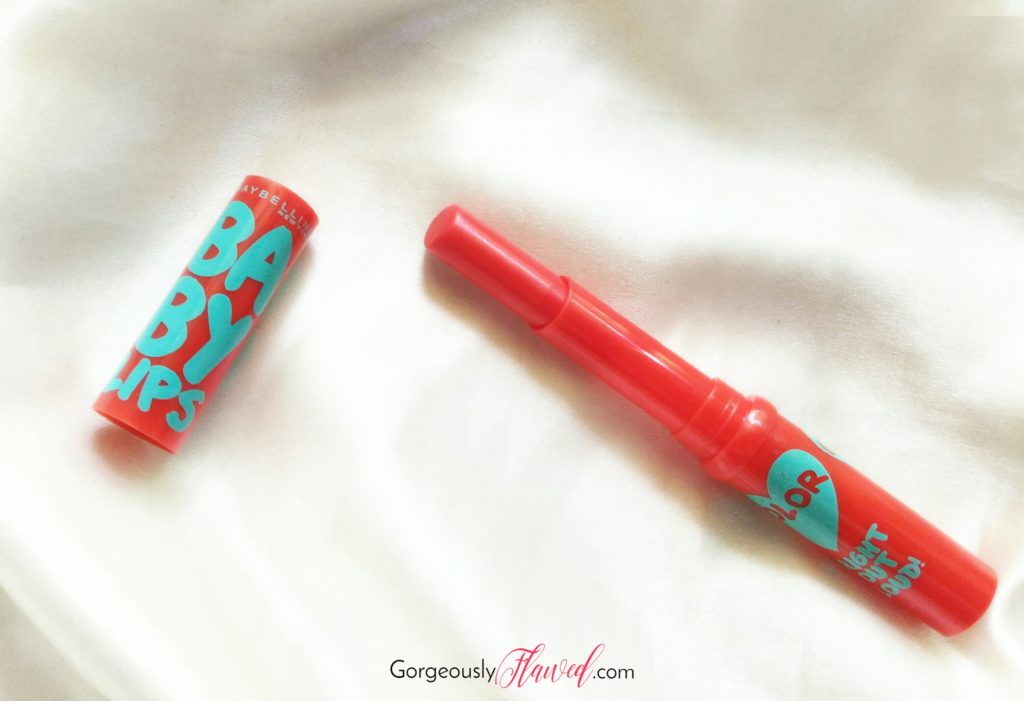 This must be the only lip balm that I am willing to repurchase again and again!
My love for baby lips range is evident from the fact that I sometimes end up referring just any other lip balm as baby lips! 😛
Maybelline launches new variants of baby lips in every couple of months, but I like this particular one because it gives a cooling effect which none of the other baby lips do! Moreover, this shade is really gorgeous and it leaves a beautiful tint on my lips.
Out of all the 5 lip balms I am listing out here, I would recommend this one the most! 
3. Maybelline Baby Lips Lip Balm Pink Lolita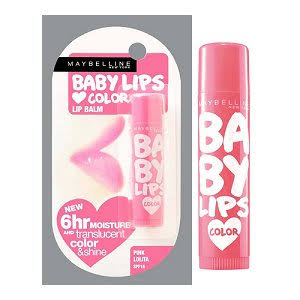 Pink Lolita was the first ever baby lips lip balm that I tried and fell in love with!
Before trying this, I didn't know about the existence of tinted lip balms in India. Back then, they were not that common and I think Maybelline was the first ever brand to launch them here. 
These days, almost all of the Indian brands have launched tinted lip balms. But for me, baby lips range by Maybelline remains my holy grail. 
4. Matra Kiwi Moroccan Gold Natural Lip Balm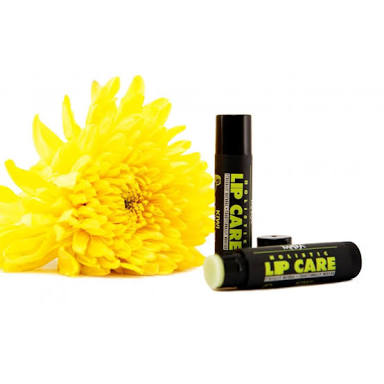 I received this lip balm from Matra in one of my fabbags. It instantly became my favorite because of its amazing fragrance of Kiwis – a fruit that I have never eaten or seen before! 😛
I am not the only fan of this lip balm, my mom also loves it as it is non-tinted and it heals chapped lips really quickly! I love to use it before I apply any matte lipstick. It does not interfere with the lipsticks' shade and it preps my lips perfectly for the moisture-sucking monster matte lipstick. 😉
5. Fuschia – Tropical Alphonso Lip Balm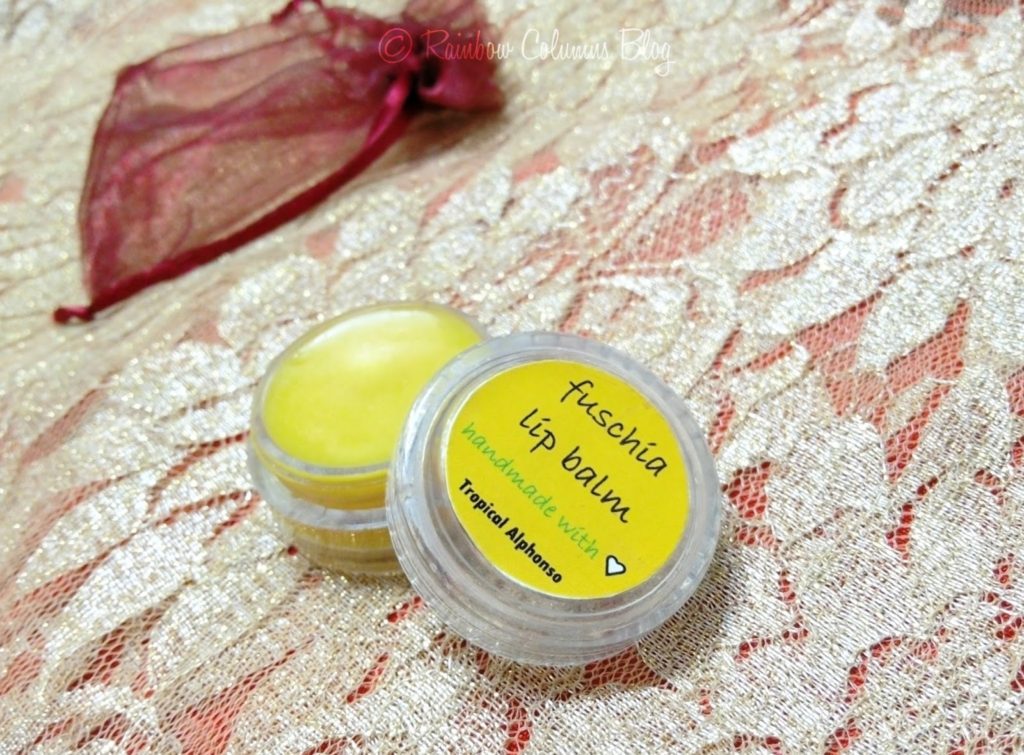 Warning: Mango lovers may find this lip balm's fragrance too tempting. 😛
Fuschia is another great Indian brand with many natural and cruelty-free beauty products. They currently have 8 lip balms that have yummilicious names and flavors, Tropical Alphonso being one of them. 
Their lip balms come in really tiny transparent jars which are super cute. If you don't have any problem with lip balms that come in a jar, then you can try Fuschia ones without hesitating! They are completely free of petroleum-based and harmful chemicals. 
These were the 5 lip balms that are my absolute favorite! I really hope that you guys enjoyed reading about them. And, I wanna thank Soma di for collaborating with me and giving me an opportunity to write for her blog. 
I have made a lot of blogger buddies on my blogging journey and she is one of the sweetest ladies whom I have met through blogging. She has a vast knowledge of skincare and the ingredients that go into skincare products which she loves to share. So please do follow her blog and subscribe to her YouTube channel to receive helpful content about skincare related stuff!
If you liked this post, then you definitely should check out Soma's favorite lip balms on my Blog and let us know about your favorites as well in the comments section! 
Thank you for reading. What is your favorite lip balm? Please share yours in the comment section below. Love you all. Let us be friends forever on social media too.